Today Alethea and I decided to try a few new things.
THING 1
Since I grew up living in a townhouse, there are many yard related tasks that I didn't do as a child.  For example, I've never mowed a lawn and I don't recall ever having jumped into an enormous pile of leaves.  Today wasn't a lawn mowing day, but the leaf thing seemed like a possibility.  However, instead of trying it myself, I was content to let Alethea have this first for her own.
Here are a few pics from Alethea's inaugural leaf pile jumping: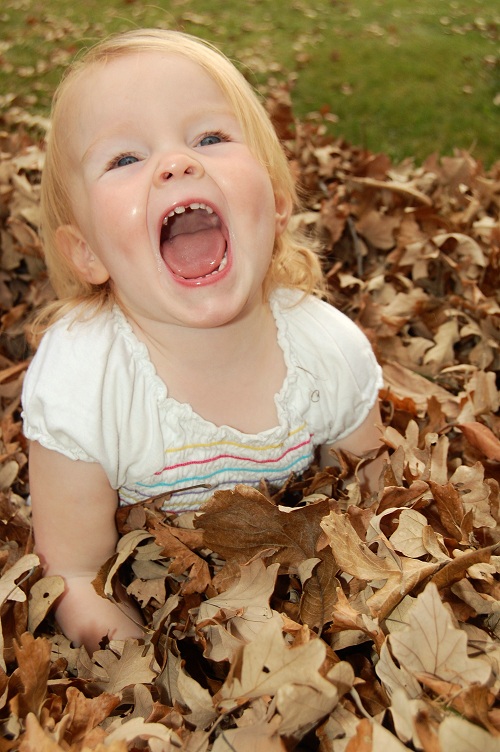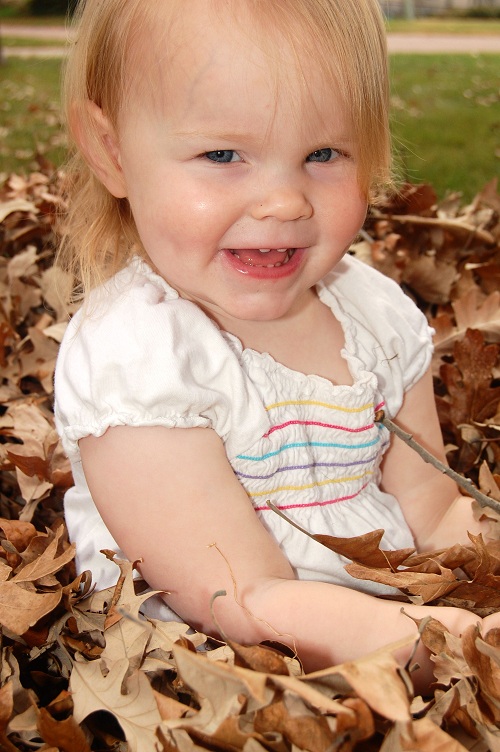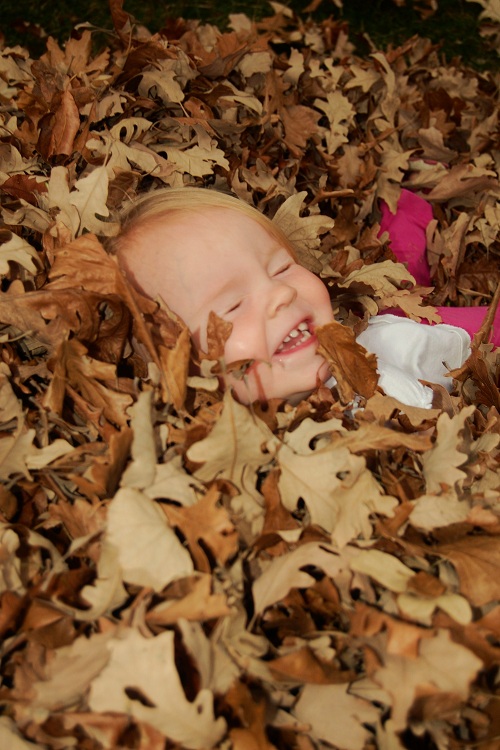 THING 2
Alethea has been really into reading the Frances books lately, especially Bread and Jam for Frances.  I started noticing how in several of the books the characters mention cream cheese sandwiches: cream cheese and chive, cream cheese and jam, cream cheese, cucumber and tomato on rye, etc.  Cream cheese isn't something that I've ever eaten as a main sandwich ingredient, but it didn't sound too bad, so today we gave it a whirl.  For lunch, Alethea and I had cream cheese and tomatoes on whole wheat bread with a sprinkling of dill for zip.  Turns out cream cheese and tomatoes make for a pretty tasty sandwich.  I enjoyed mine and Alethea liked hers so well, she requested and was given a second serving!  I can see cream cheese becoming a staple around here.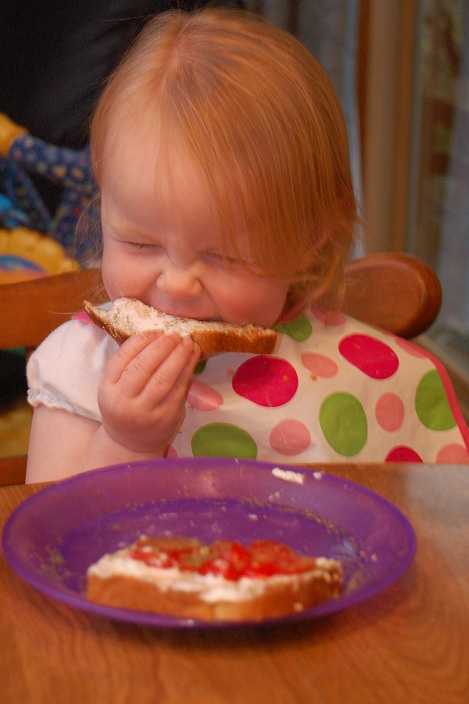 THING 3
Has anyone else noticed how crazy expensive chicken is getting?  I've gotten to the point that I'm doing my weekly meal planning after I go to the grocery store, just because I can't bring myself to buy chicken if it's not on sale.  Boneless skinless breasts haven't been marked down lately, but whole chickens were, which is how I ended up with a bird that needed roasting.  Never roasted a whole chicken before, but I'm always up for a culinary adventure.  So armed with some advice and a recipe that I sort of followed, I whipped up this beauty for dinner tonight: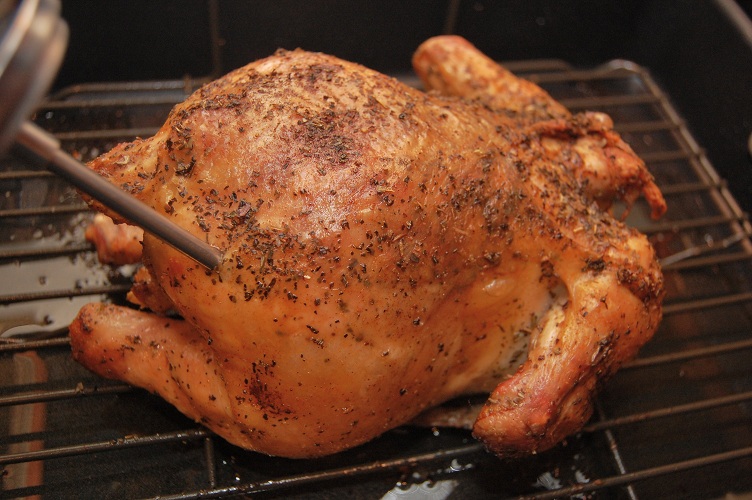 I think I did reasonably well for my first attempt.  The meat was incredibly tender, practically falling off the bone.  The flavor was good too, but not anything to write home about.  Alethea gave it two thumbs up though and it's hard to get her to eat chicken that's not in a nugget form, so I will definitely need to try this again.
So that was our day of new things.  What about you?  Have you done/tried anything new lately?  A new food, a new hobby, a new route to work?  Is there something that people would be surprised to learn that you've never done?  Or have you ever based your menu choices off of a piece of children's literature?  Please, do tell!