Alright, I know I've posted this recipe before, but I just made it for the first time this fall after a long summer hiatus and I'm head over heels in love again.  It is just SO good (and this time I even took a picture to prove it).  You MUST try this soup.  My current favorite way to eat it is topped with Asiago cheese and garlic croutons, but really, you can't mess this up.  It works as a starter or as a stand alone meal.  You can serve it with a humble grilled cheese sandwich or a fancy five course meal.  One soup does it all!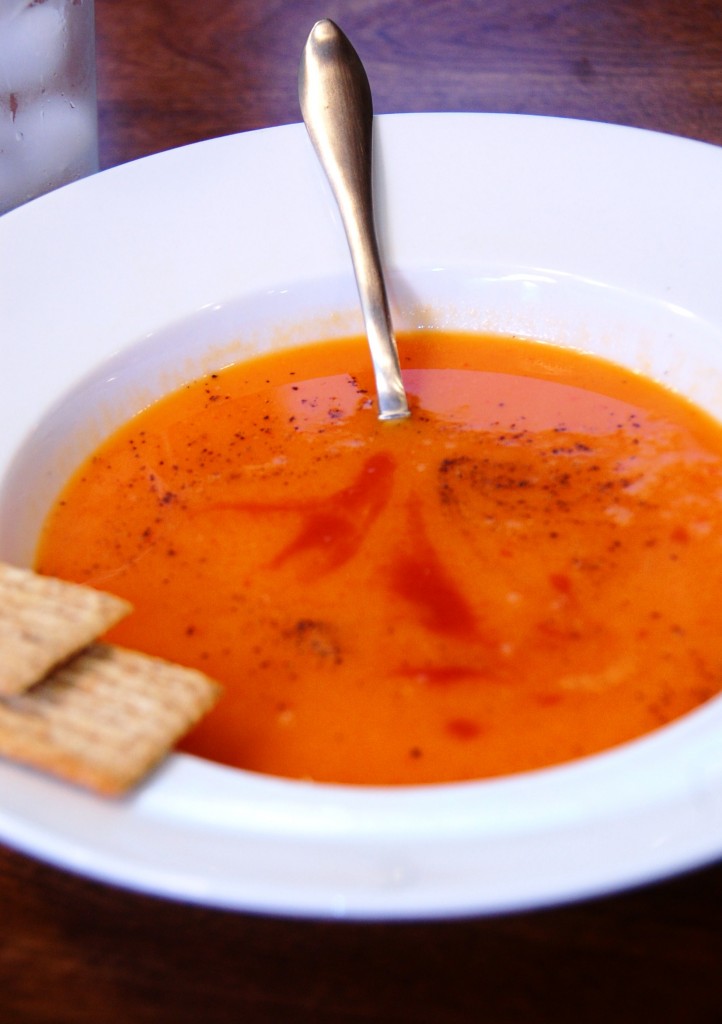 Sweet Potato and Red Pepper Soup
2 red bell peppers (about 8 oz), seeded and cubed
generous 4 cups diced sweet potatoes
1 onion, roughly chopped
3 large garlic cloves, minced
1 1/4 cups dry white wine
1 1/4 quarts (5 cups) vegetable or chicken stock*
Frank's RedHot sauce
salt and freshly ground black pepper
* I usually use chicken stock for the flavor, but to make the soup vegetarian, use vegetable stock.
Put the red pepper, sweet potatoes, onion, garlic, wine and stock into a large sauce pan or stock pot and bring to a boil. Lower the heat and simmer for 30 minutes or until all the vegetables are soft.  Transfer the soup in batches to a blender (or use an immersion blender) and process until smooth.  Season to taste with hot sauce, salt and pepper.  Transfer to individual bowls and garnish with a dash or two (or ten) of hot sauce.
I usually make a double batch in my stock pot and either save some for later or give a meal away to a family member, neighbor or friend who could use a kind gesture.  And it freezes beautifully, so no worries about leftovers!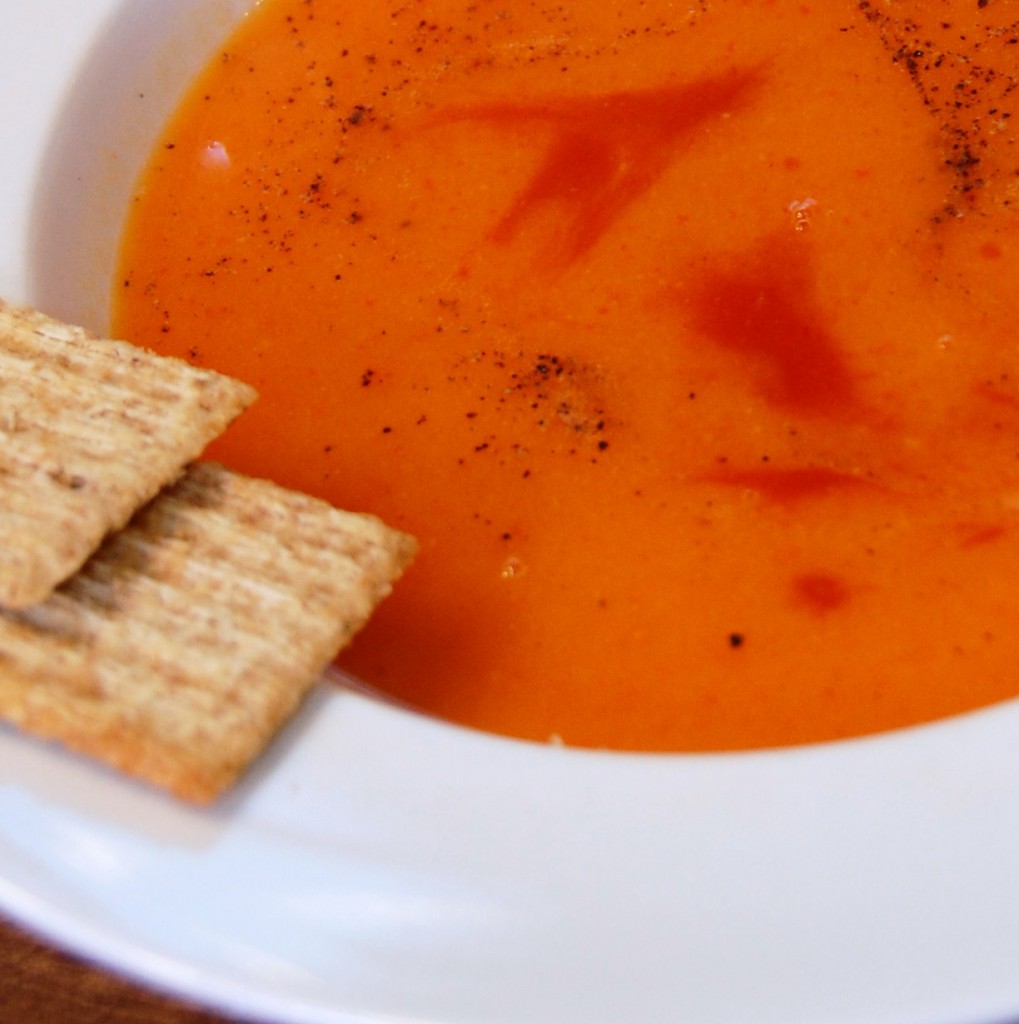 It's like fall in a bowl!  Love it!