Our Easter weekend was quite nice. Saturday included a little egg dyeing. Once again, the wire whisk trick worked like a charm, not one cracked egg.
After the girls finished their eggs, they rushed down to the playroom to gather some coffee mugs, a carton of eggs, whisks and bottles of dye. Apparently their stuffed friends wanted in on the egg dyeing action.
Sunday started with getting dressed up for church. The girls were unbelievably excited to finally don their special outfits. They've been begging for days to wear these dresses!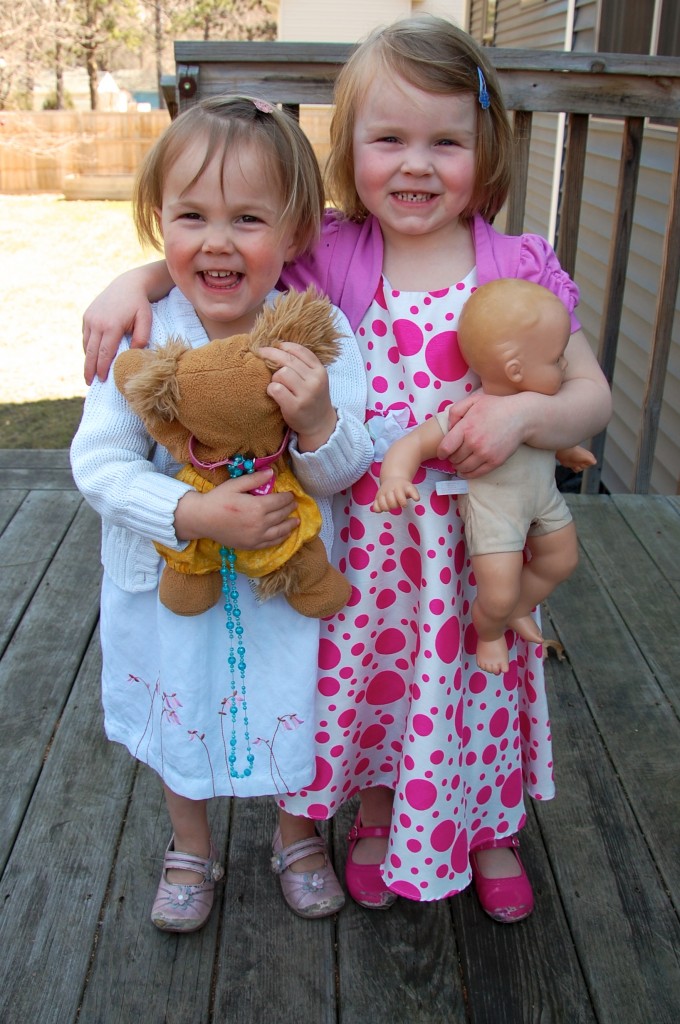 After church we had a little egg hunt in the backyard.
And then was our feast (ham and all the fixings), after which the girls eagerly dove into their Easter baskets.
To top it all off, the girls spent the rest of the evening outside playing, because the weather, at long last, was absolutely perfect.
Hope your Easter was wonderful too!
He is risen! He is risen, indeed!