As has become our annual tradition, I, along with my mother and mother-in-law, carved the kiddos' pumpkins in their requested designs.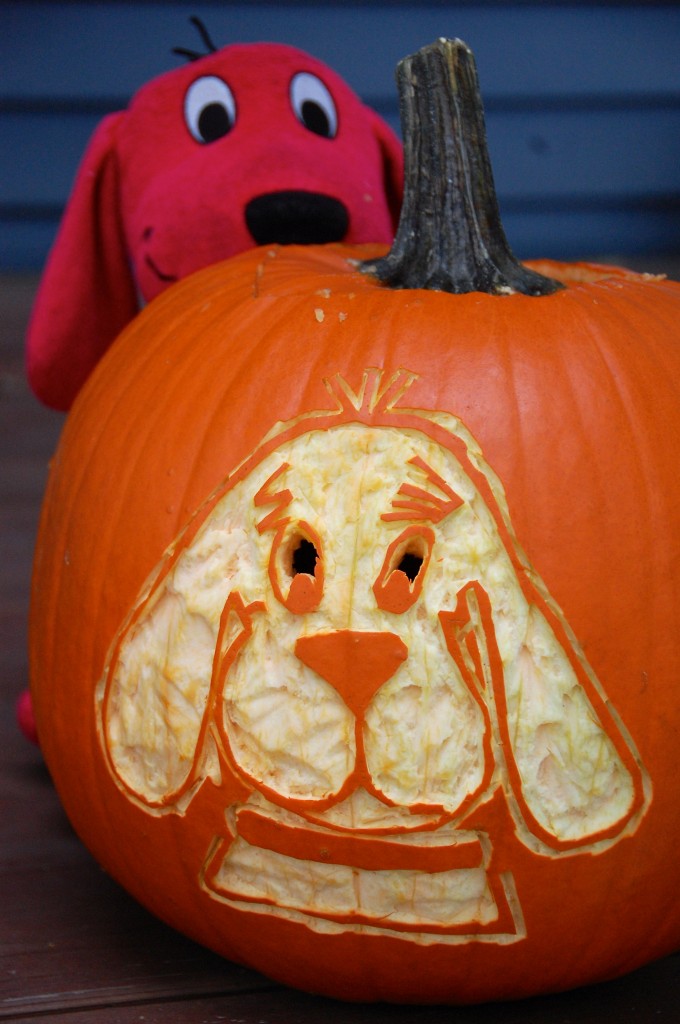 As you might have guessed, this one is for Alethea, who asked for another Clifford the Big Red Dog pumpkin "just like last year". This one was tricky since unlike last year, I didn't have an actual pumpkin pattern to follow and our printer is broken so I couldn't even work with a computer print-out. So, I hope you'll forgive me, but I'm rather proud of myself for doing a pencil and paper sketch and then transferring it to the pumpkin.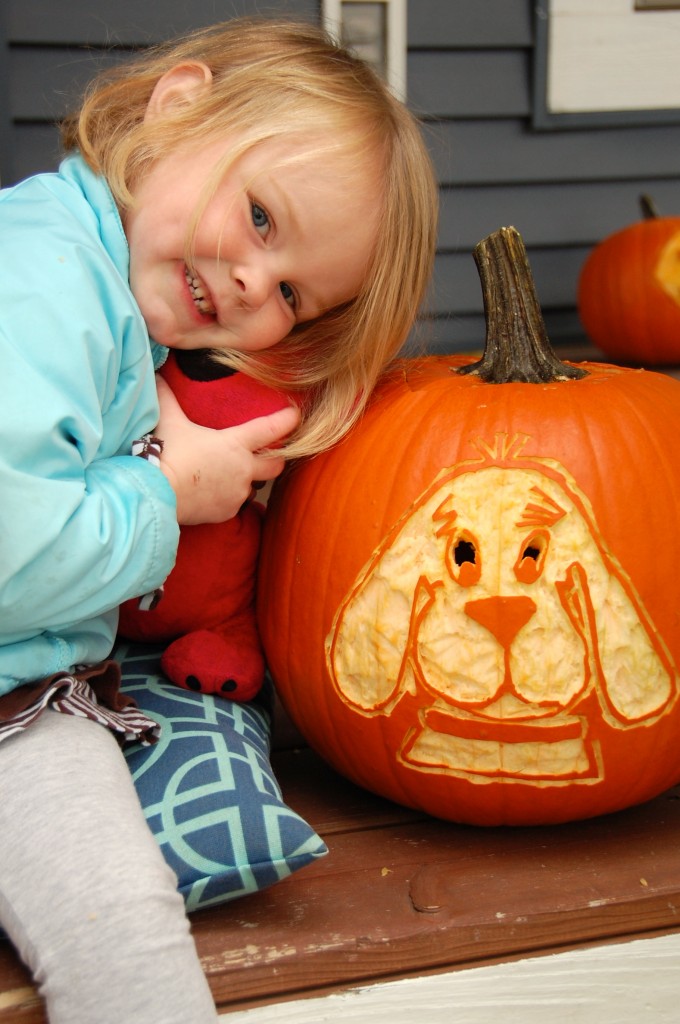 As predicted, Alethea (and her stuffed Clifford) were both quite pleased with the end result.
This pumpkin is for Lydia. When I asked her what she wanted on her pumpkin, she said, "Candy!" I have a feeling she was imagining something she could actually eat, but she seemed to like the candy carvings pretty well too.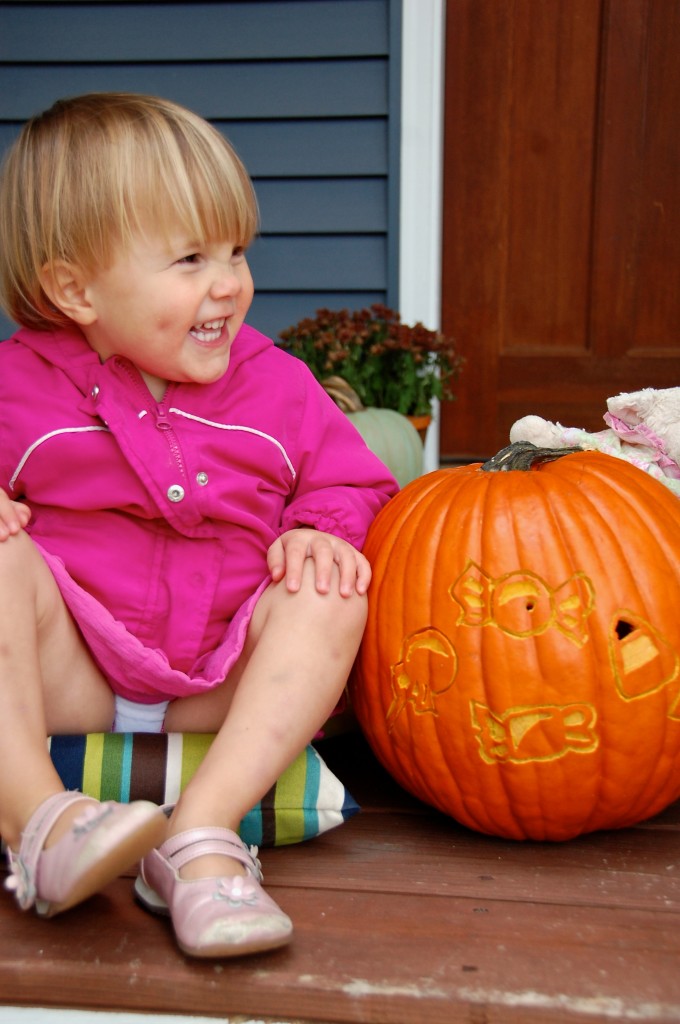 So that's the tale of two punkins and their pumpkins…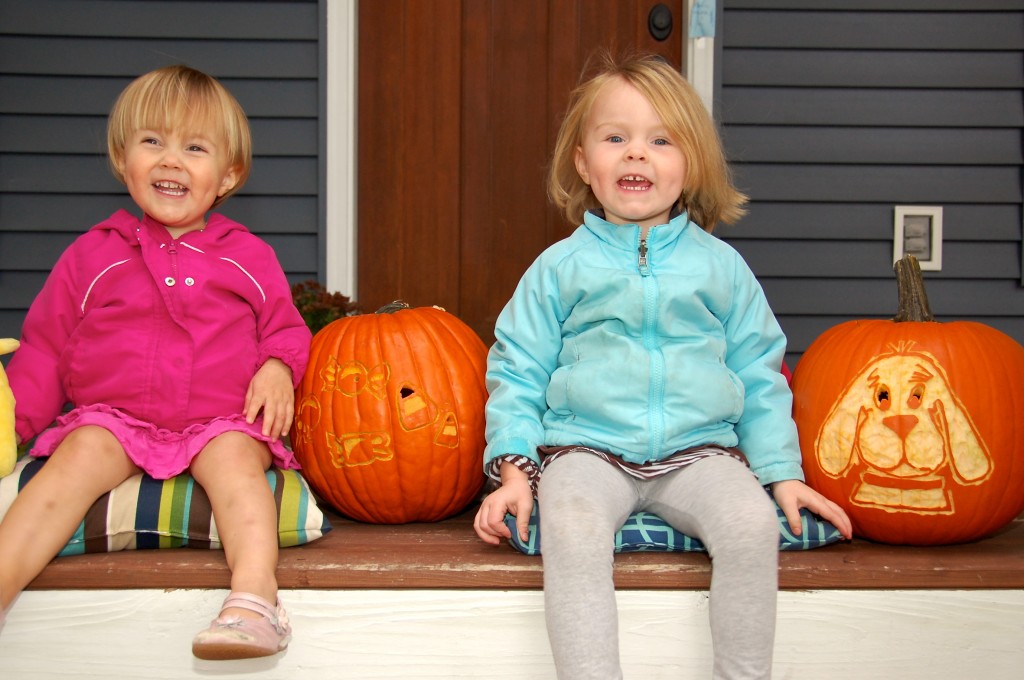 And one punkin yet to come…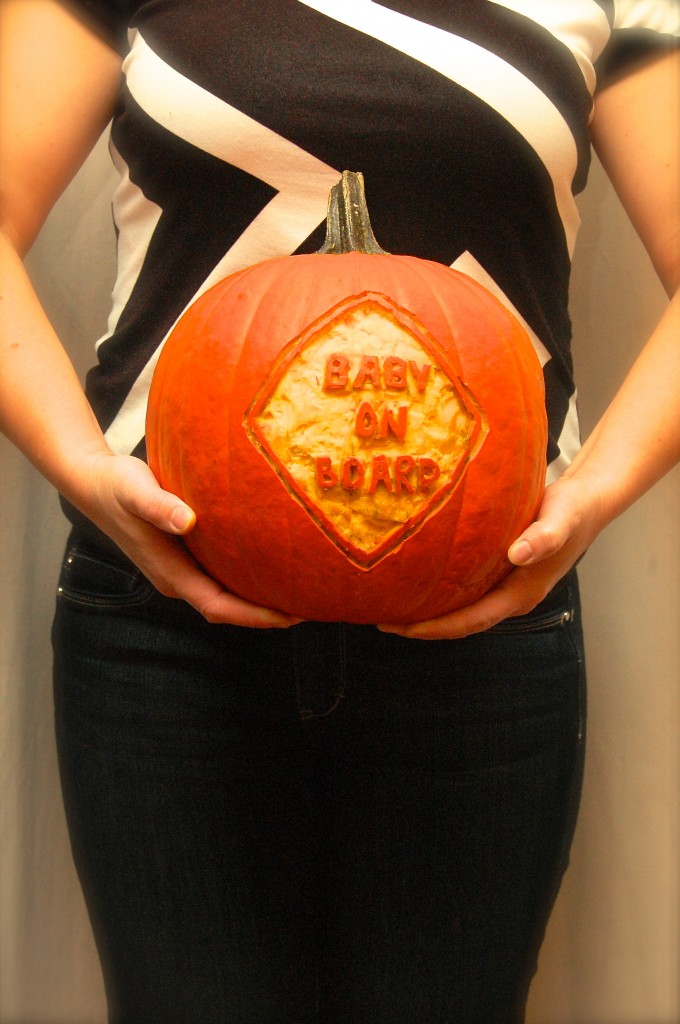 Surprise! Happy Halloween!