We had a very busy, very delightful October 31st.  Together with Gramma Denny and Grandma Debbie, the girls and I spent the morning and early afternoon carving pumpkins, decorating treat bags, and finalizing costumes by sewing a neckerchief and adding electrical tape stripes to some pink knee socks.
The girls followed up all that excitement by taking naps while I finished carving.  When Peter arrived home, we got everyone up and ready and it was out the door to Grandma and Grandpa's house for a quick candy stop before we returned to our neighborhood and went knocking on doors.
Here are some of my favorite pictures from the day: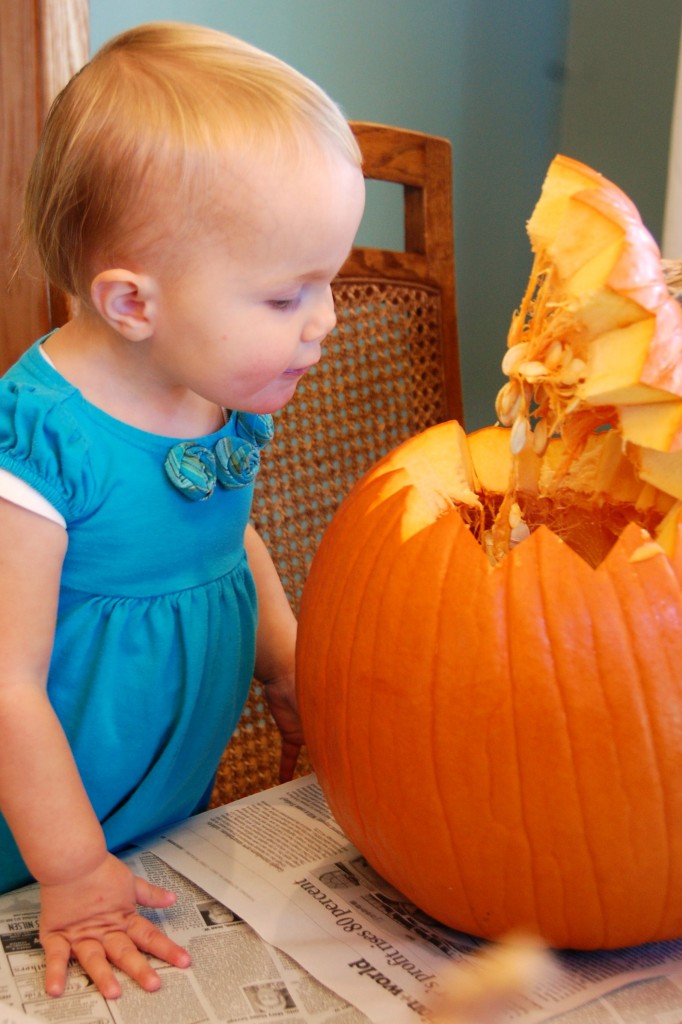 Lydia was fascinated by the pumpkin gutting process.  Alethea was much less interested this year.  I guess she remembered from last year that she didn't much enjoy touching the pumpkin's insides.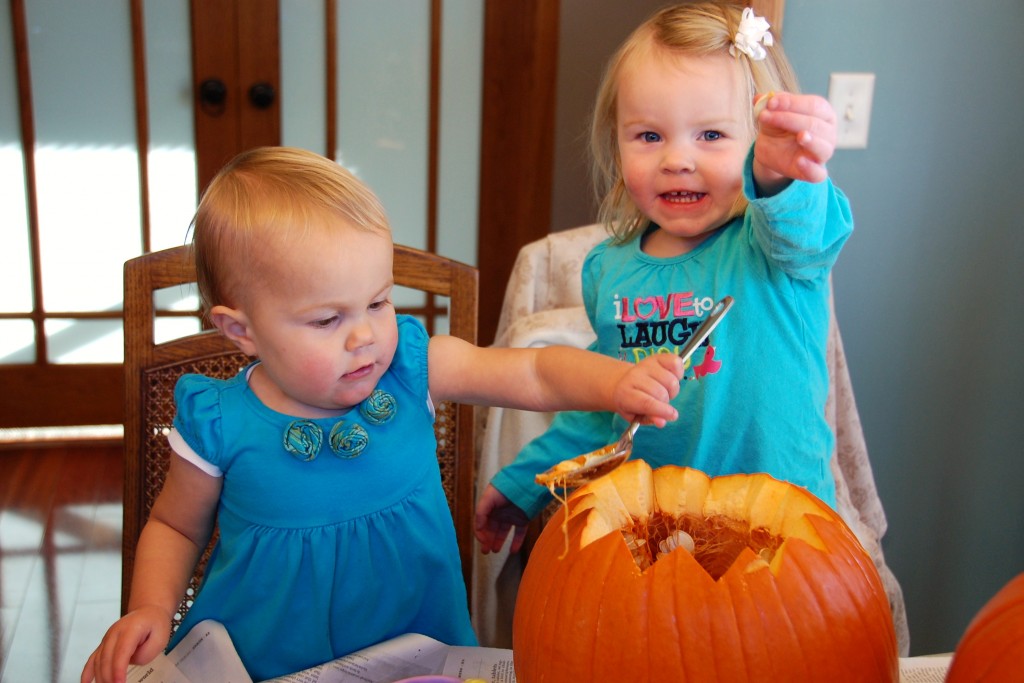 Lydia dives in with a spoon, while Alethea carefully touches one seed.  It's funny to me how something like pumpkin carving can so vividly illustrate the differences in their personalities.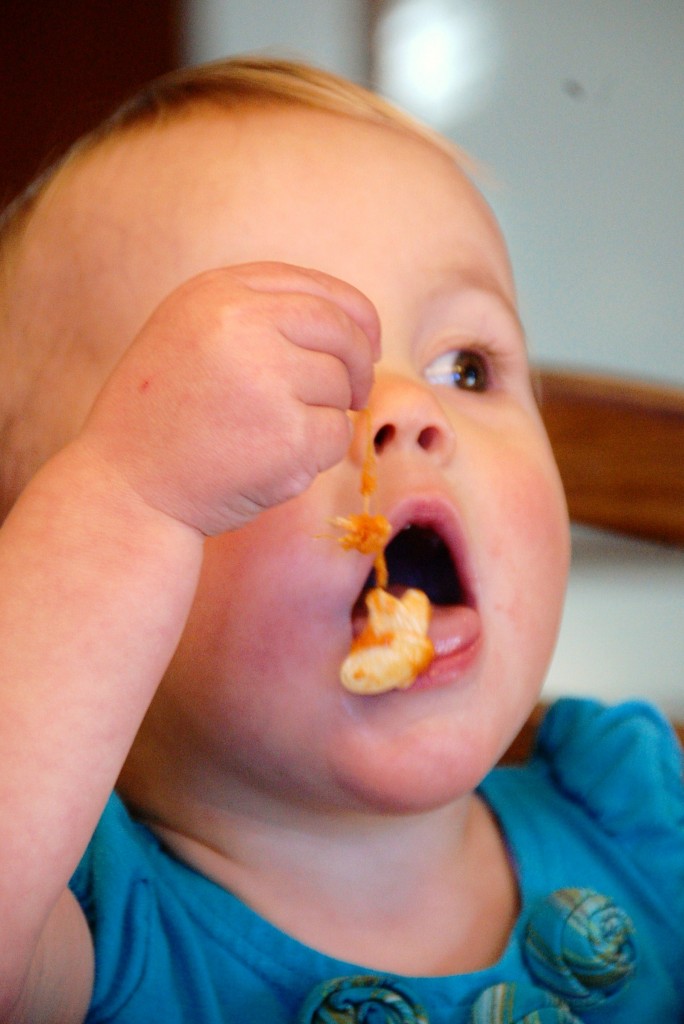 Because you just really can't know what you might enjoy eating if you won't even try it.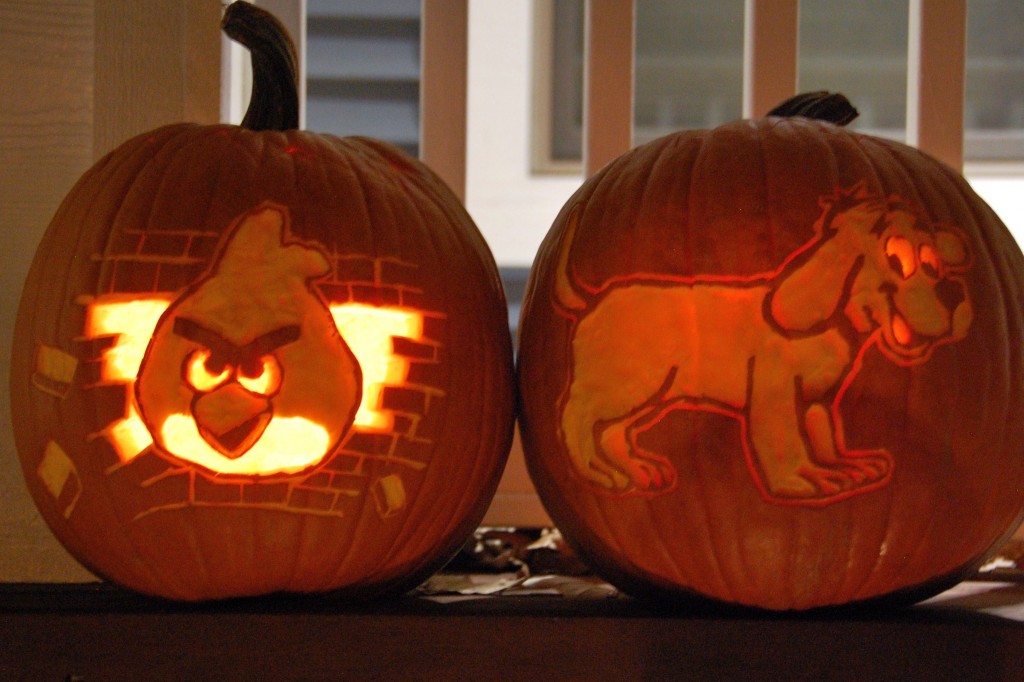 As requested by each girl, Lydia's pumpkin was an Angry Birds theme and Alethea got a Clifford the Big Red Dog pumpkin.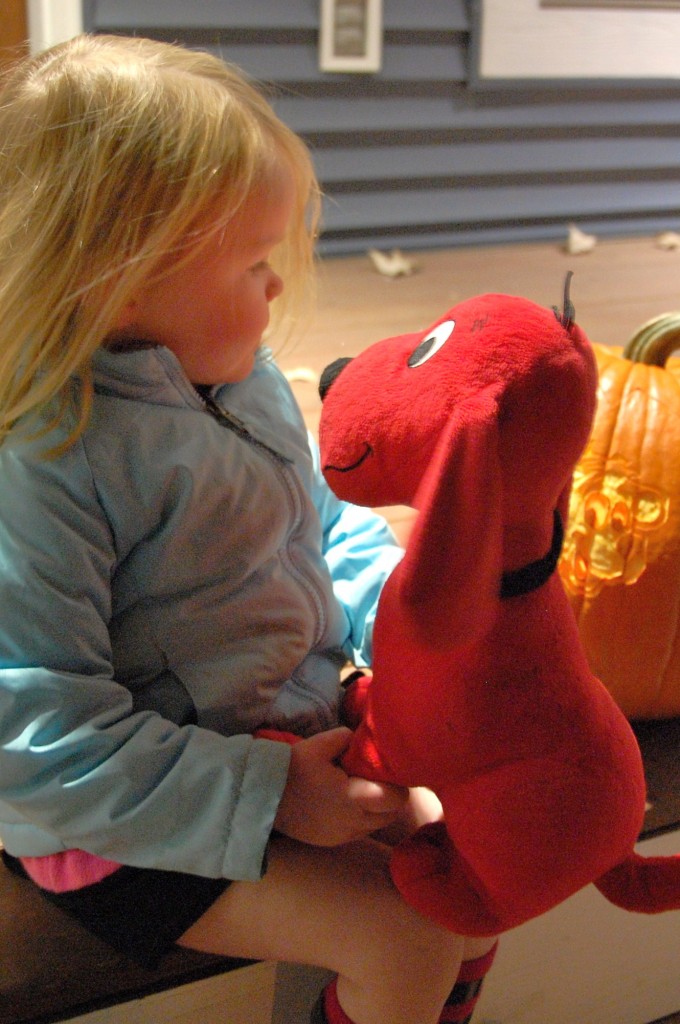 Naturally, Alethea had to bring Clifford out to see Clifford.  Also not surprising, she wanted her Clifford pumpkin to spend the night in her room.  She said she thought he'd get cold on the porch.  I told her he'd be stinky and we left him where he was.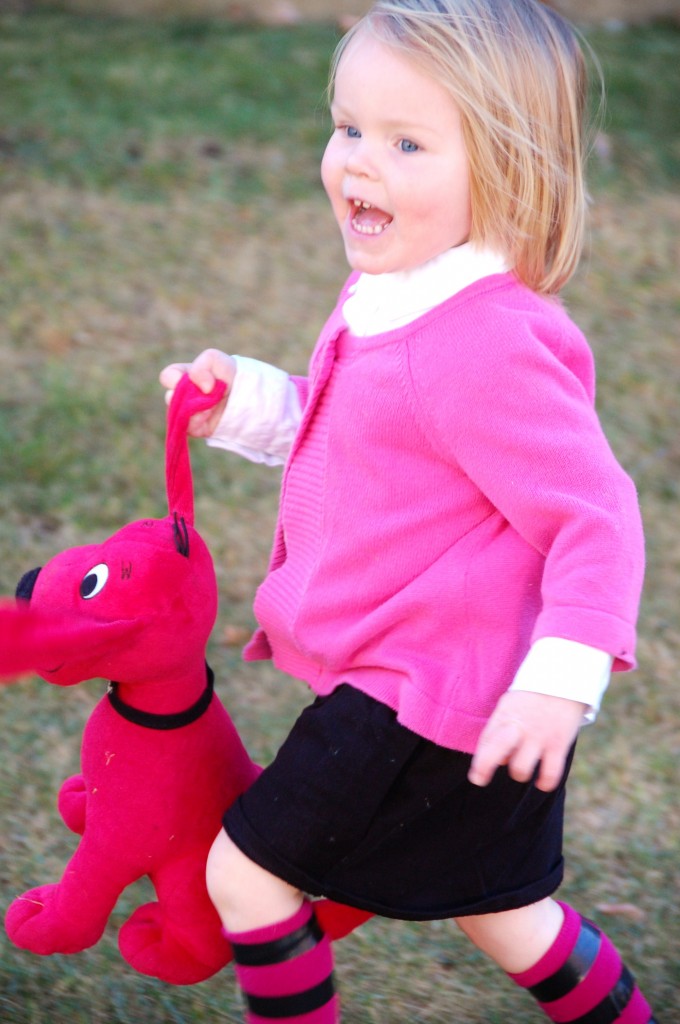 Alethea decided to be Emily Elizabeth, owner of Clifford, for trick or treating.  She absolutely adored the costume and wore it most of the day on Halloween and all day the day after.  She's quite sad that we have to return the borrowed white button down shirt and pink sweater.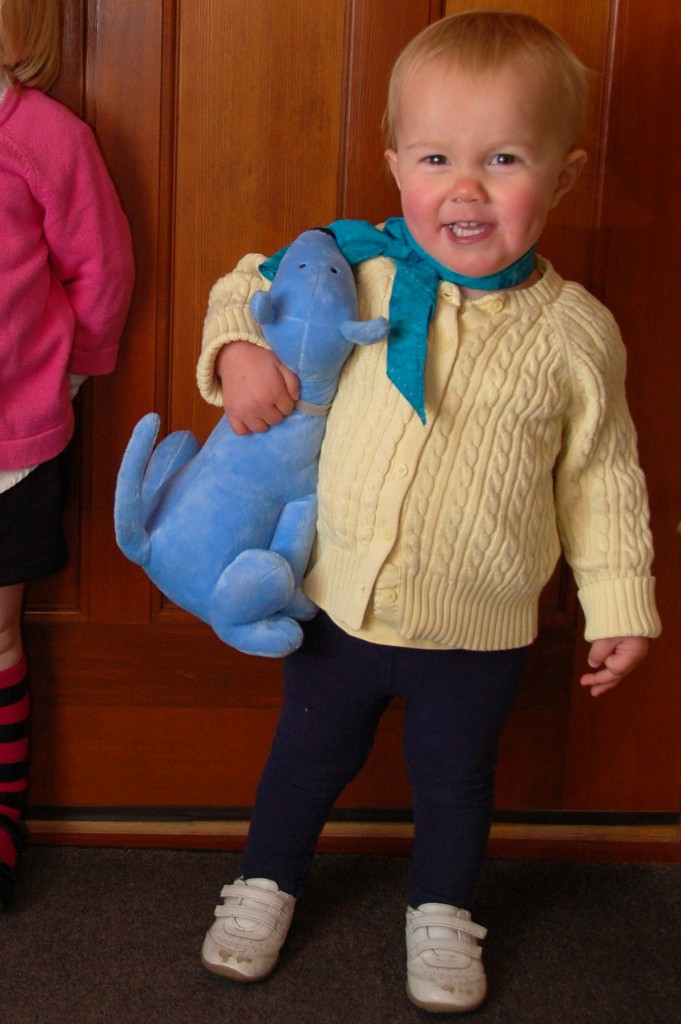 Lydia went as Jetta, Emily Elizabeth's friend and owner of Mac the dog, who appears regularly in the Clifford cartoon series.  We had to do some explaining to people about who she was supposed to be, but I'm glad we decided to coordinate her costume with Alethea's.  Lydia was thrilled to the core of her being to be fully included in something that Alethea was so excited about.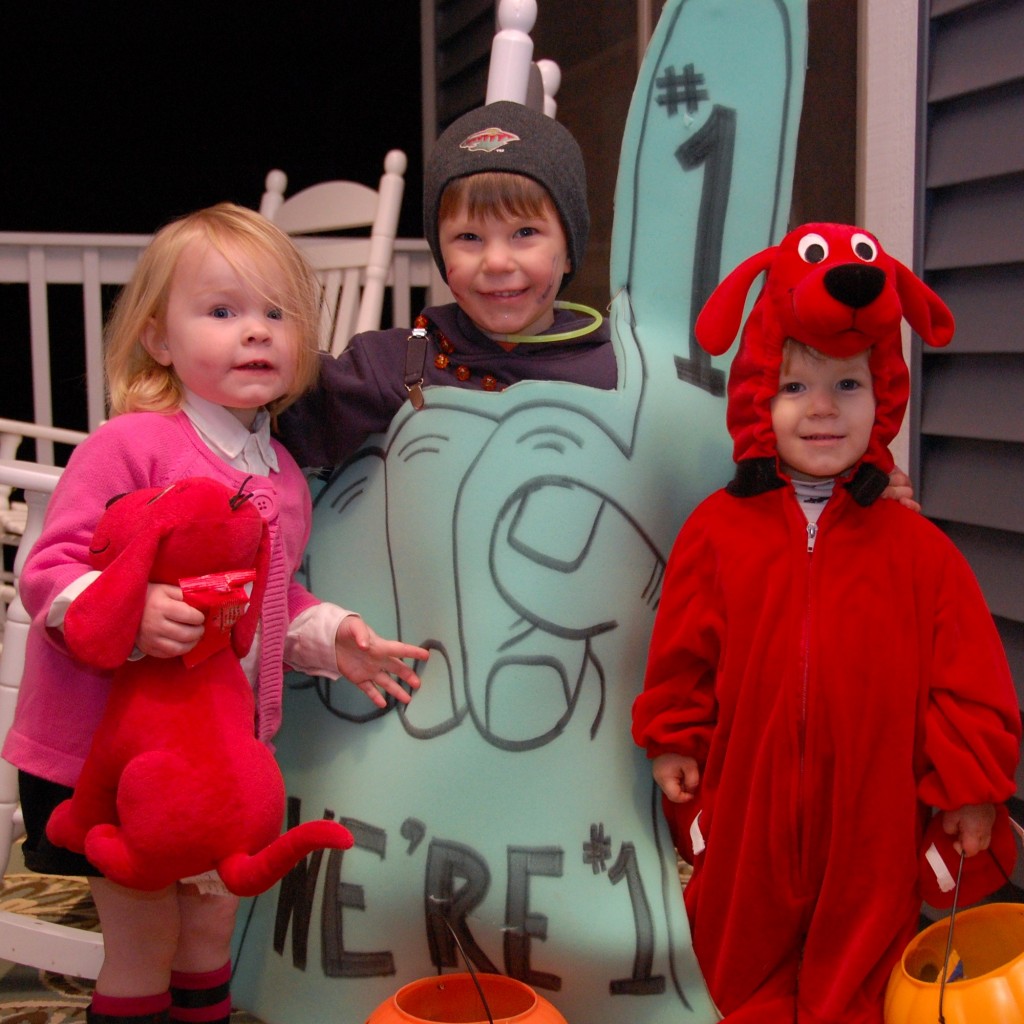 This is Alethea with the boys who live right across the street from us.  No, their mom and I didn't plan on coordinating and yes, Brody is dressed up as a giant foam finger.  Can you say 'coolest DIY costume ever'?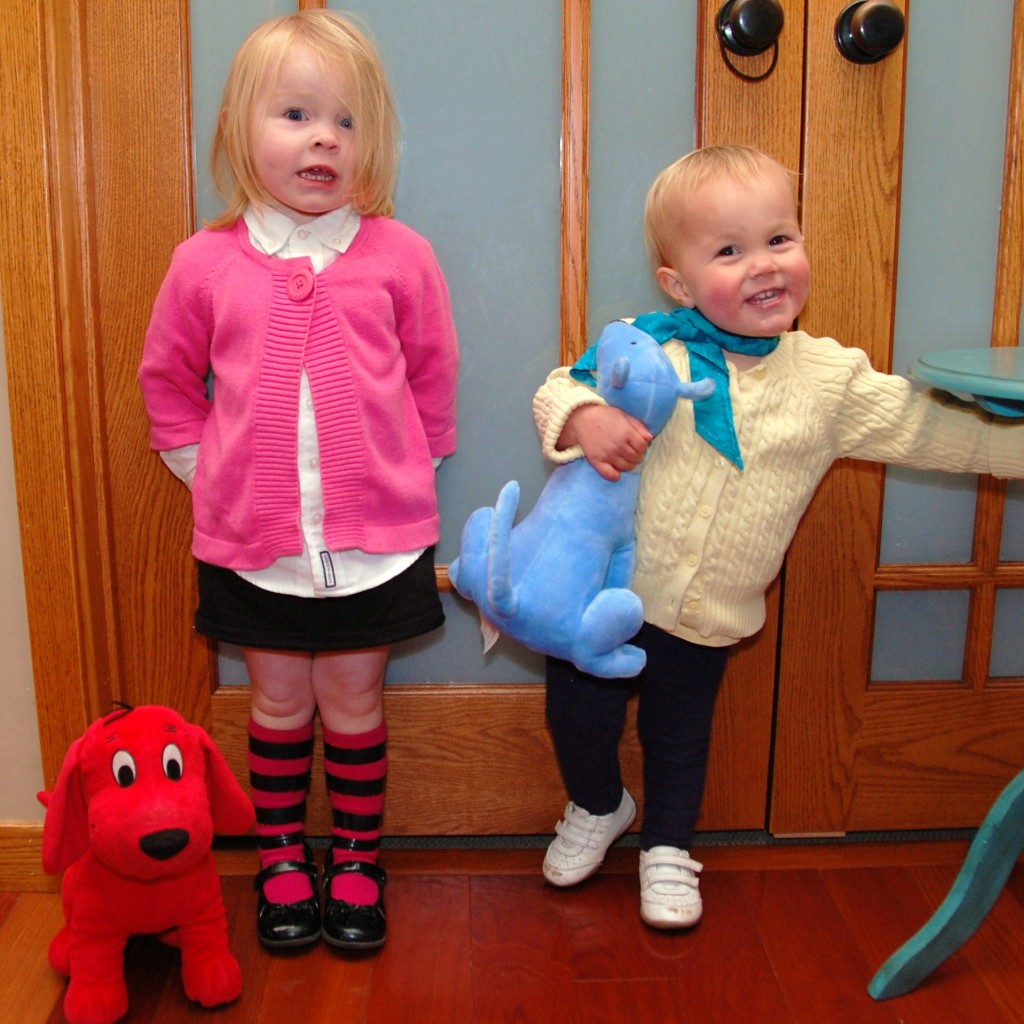 Anyway, Happy Halloween just a couple days late from Clifford and the gang!  Hope you had a good one!