Here's a riddle for you.
What do you do when you get a foot of snow at the end of February?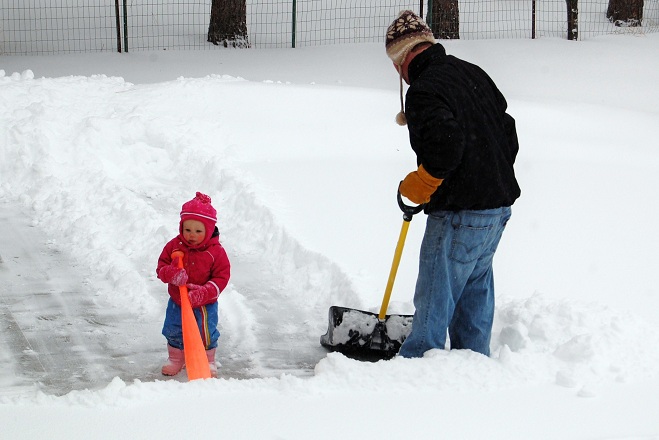 The answer:
Work on your Easter centerpiece!

I know it's a little incongruent, but it sure makes me feel better to have some spring flowers around, even if they aren't real.
This is my dollar store bird, isn't he cheerful?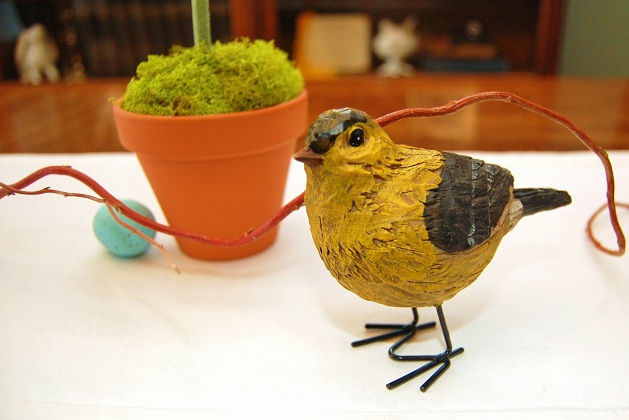 I'm really pleased with how the faux Pottery Barn robin's eggs I made last year mixed in with the potted daisies, my new addition for this year.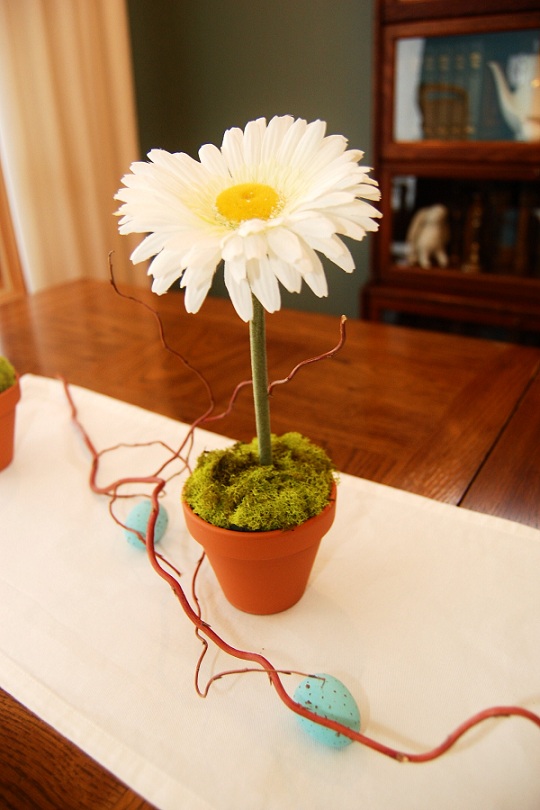 Now I just have to hold on and keep believing that spring really is going to come on the outside of our house too!