Today we finished up the bean project!  Just as a reminder, here's where we've been…
August 2009 –
No picture available, because I was just trying to survive Alethea's early months of life.  The bean was covered in knee-high weeds and had seven oak trees in it.
April 2010 –
Weeds pulled and two trees removed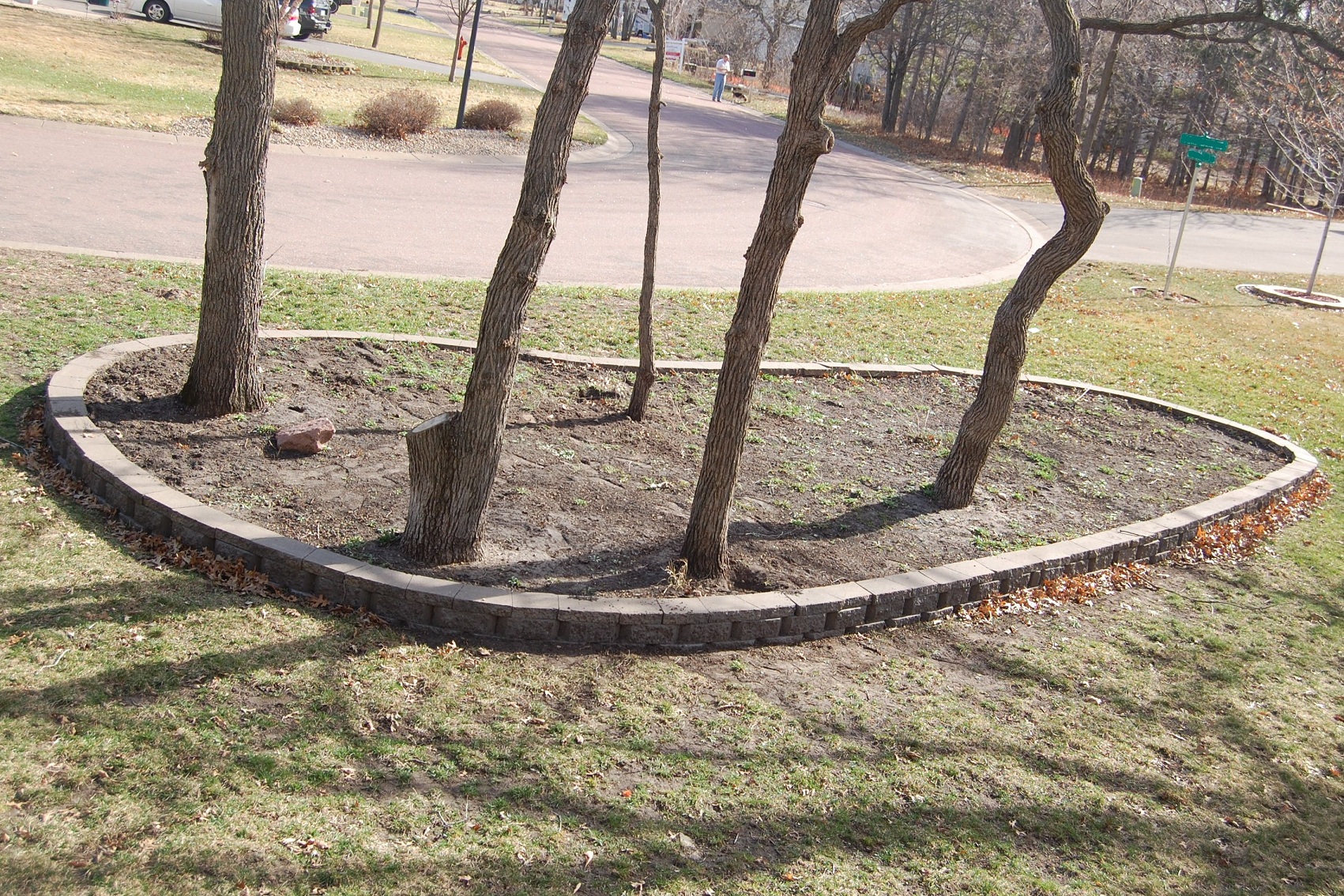 August 2010 –
Lots of mulch and a few plants later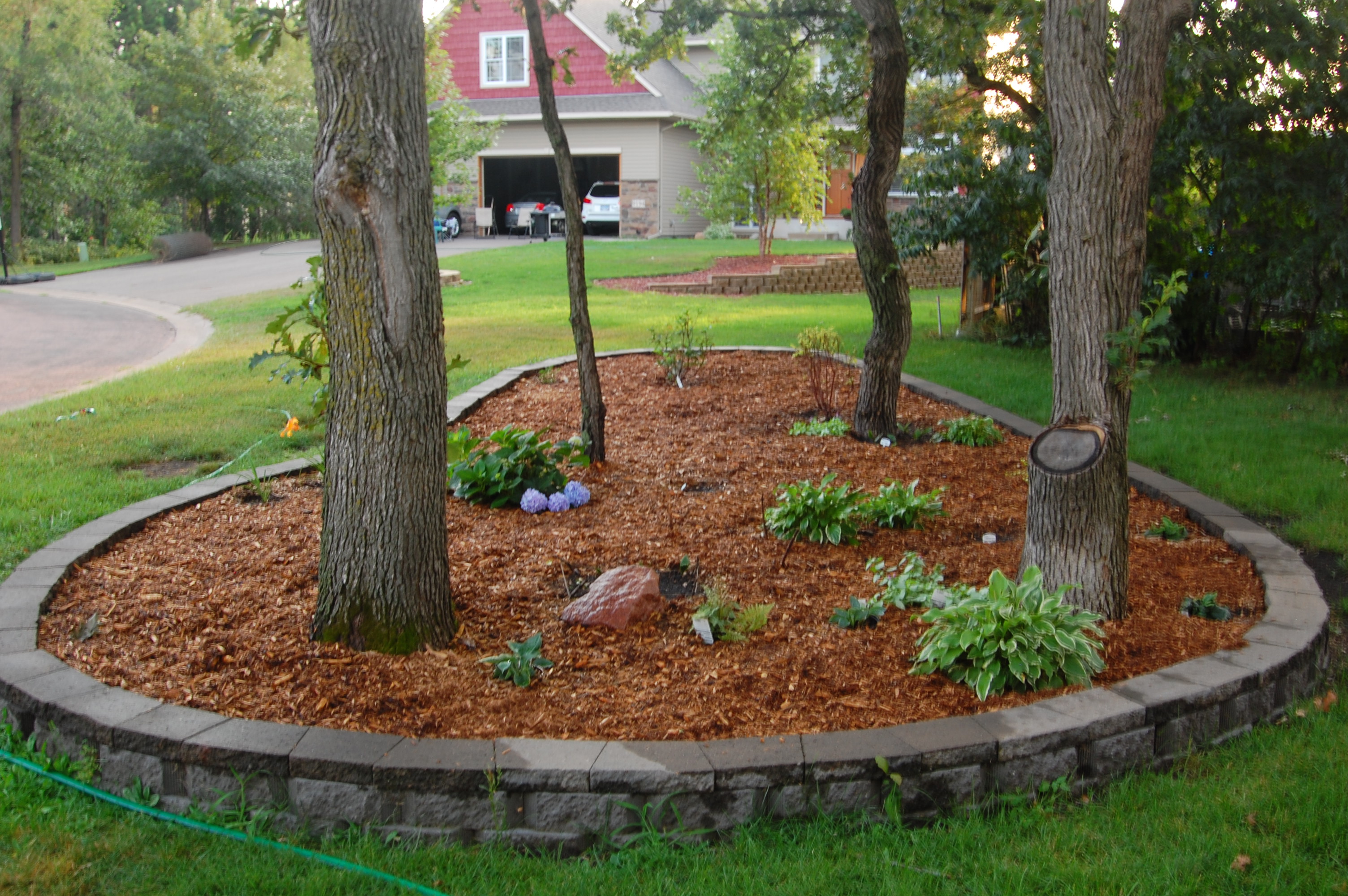 August 4th 2011 –
More plants were added in the spring and the path was marked out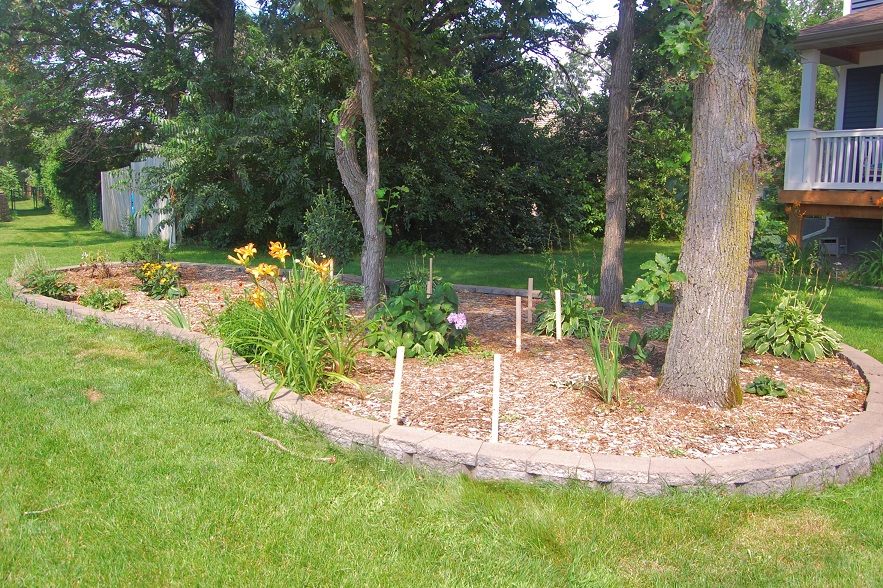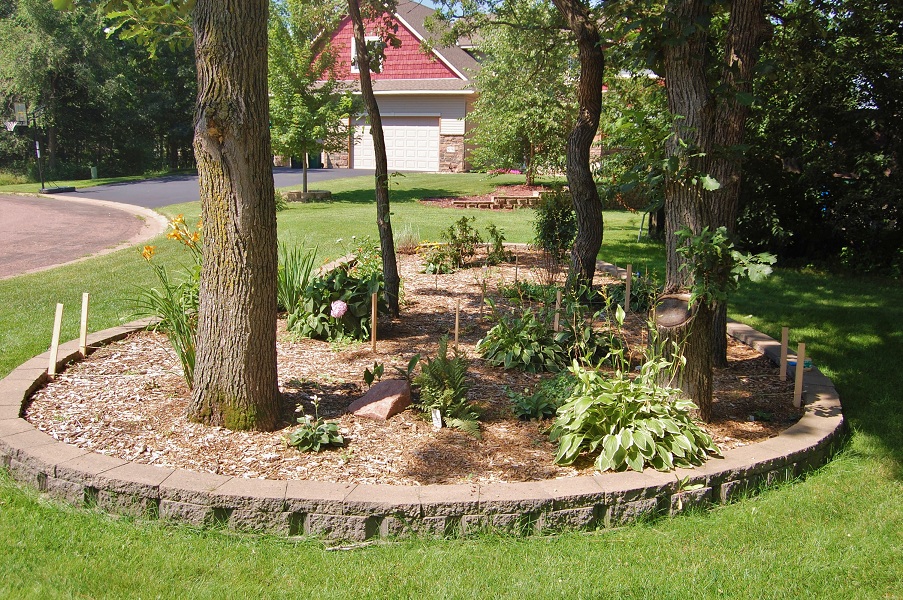 Add some boulders, lay a flagstone path…
And finally the moment I've been waiting two years for…
The Bean – August 10th 2011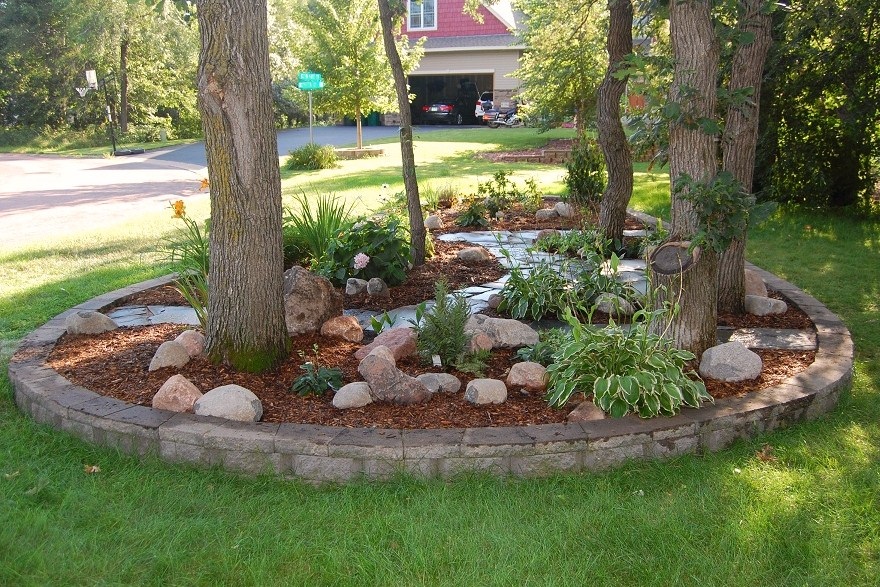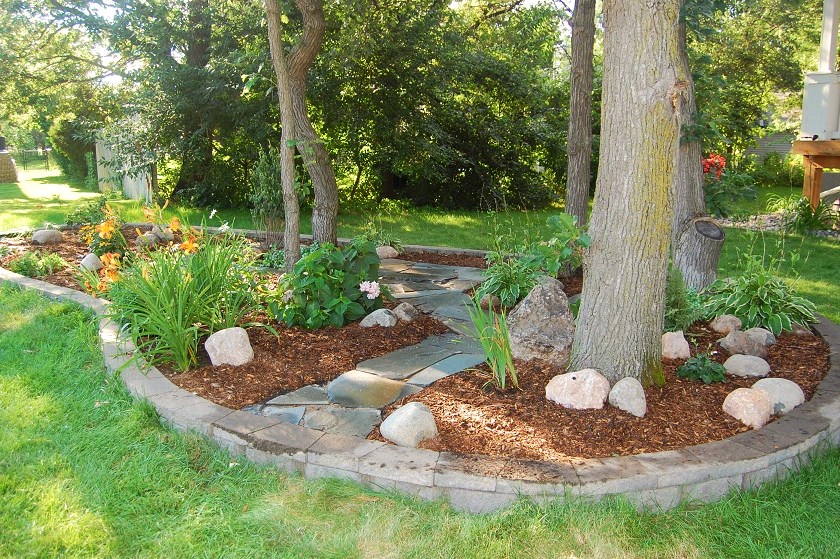 I'm tired, my feet hurt and it was dirty, dirty work, but it was so worth it!
The Bean has officially gone from the eyesore of our yard to the highlight!