Third baby. Third pregnancy going past my due date. But I am glad about one thing. I'm glad that I've gone far enough overdue that I'm going to have a June baby. It's not really that important, but I grew up in a family where everyone had their own birth month, and I kind of liked it that way. So since Peter already had a corner on May in our family, I thought it would be nice if Baby Boy arrived in June. And with 12 minutes left until midnight, it appears that he will.
And bonus, the longer our little guy takes, the more things get checked off my to-do list. Today I finished planting my pepper plants, so "Plant Veggie Garden" is officially crossed off. I even started a perennial bed with strawberries and asparagus this year. The strawberry plants are looking healthy, but no sign of any asparagus yet. This is my first attempt though, so I'm not 100% confident I planted it correctly.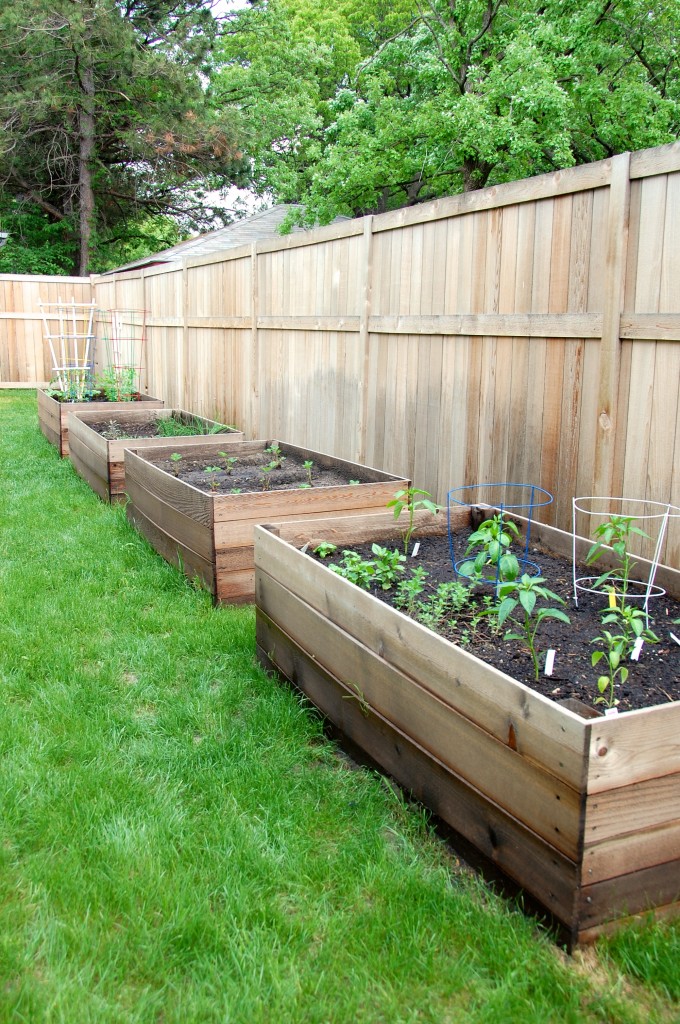 In the front yard, I've finished planting my pots of annuals.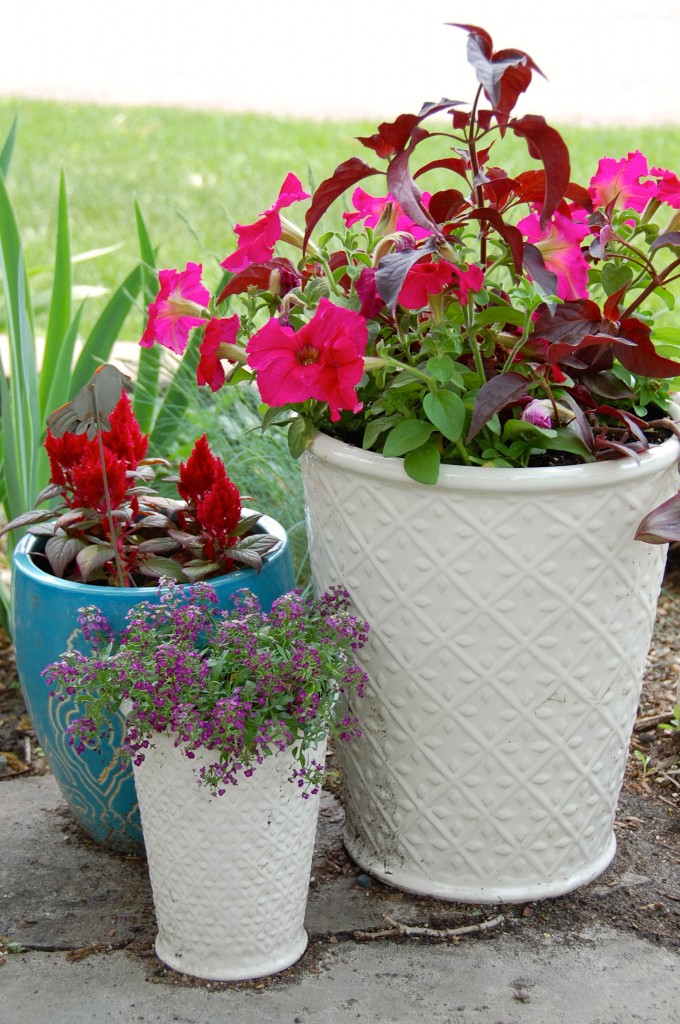 And I also did a spring cleaning in the bean and added a few new perennials. It's still not "done" (not sure a garden ever is done), but it's definitely at a point when I can leave it for a few weeks to focus on Baby.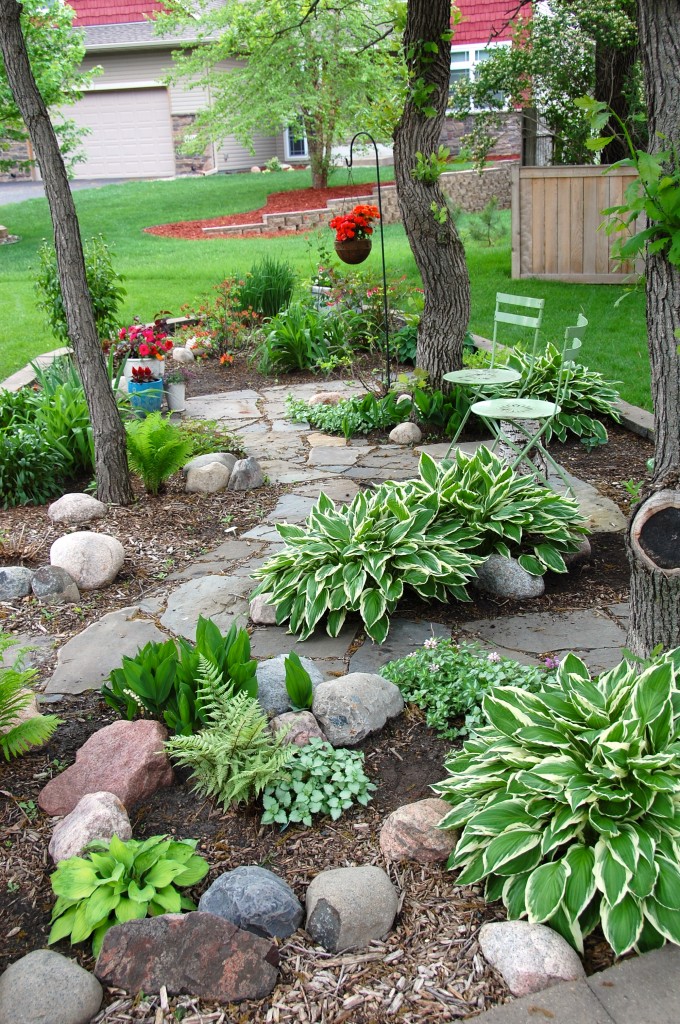 On the nursery prep front, my mom and I finished sewing the curtains and we also added a fun green patterned panel to the bottom of the existing crib skirt so that it hits the floor even when the mattress is up in the infant position.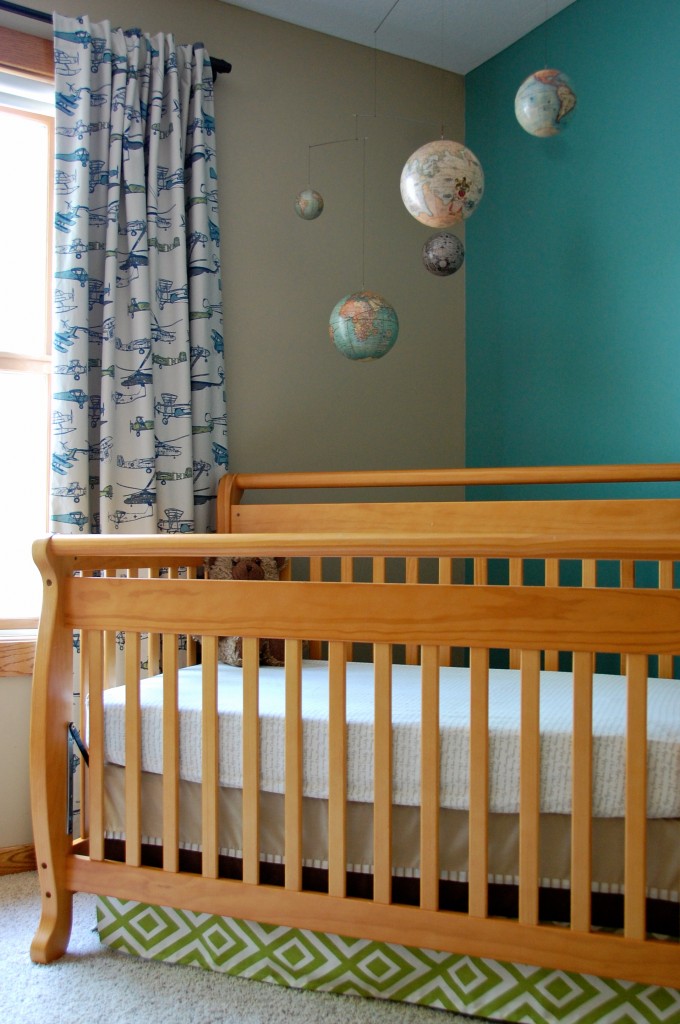 The girls and I have been out hitting up some garage sales. In addition to finding a great deal on the newborn sleepers we needed (Baby wardrobe complete!), I found these six 12×15 inch frames, including mats, at a sale for the lovely price of $2 each.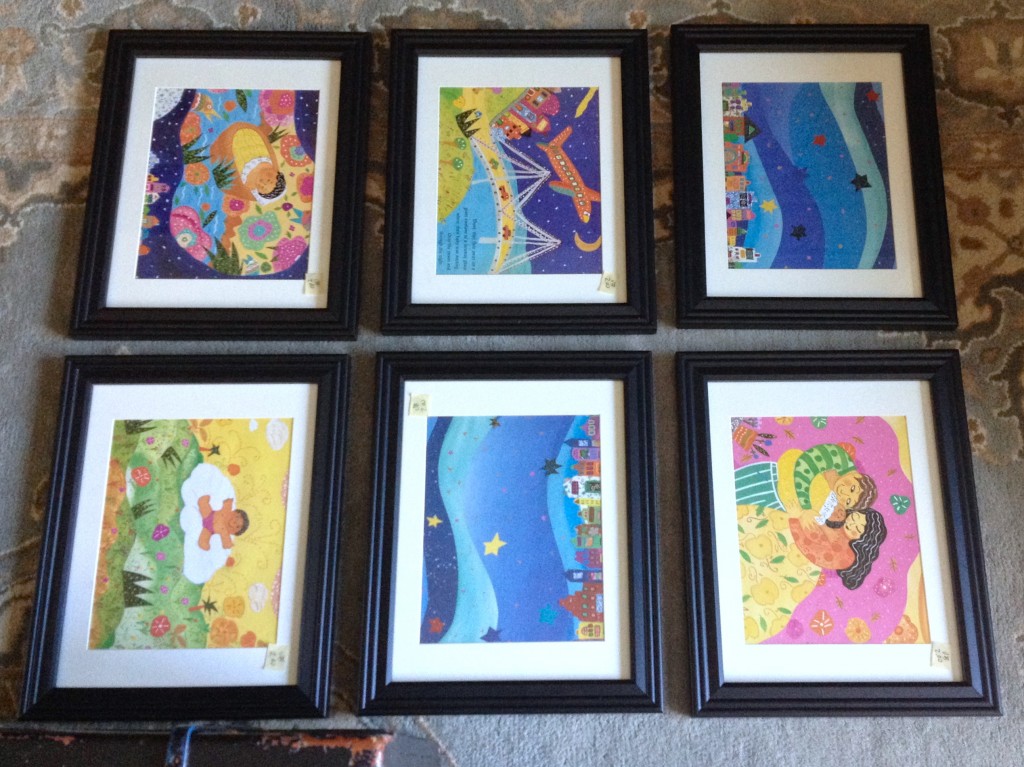 As you can see from the nursery progress pic, the art wall isn't done, but you'll notice the beginnings of the art I'm working on photoshopping to go in the garage sale frames. (It's not finalized and yes, the train is missing.)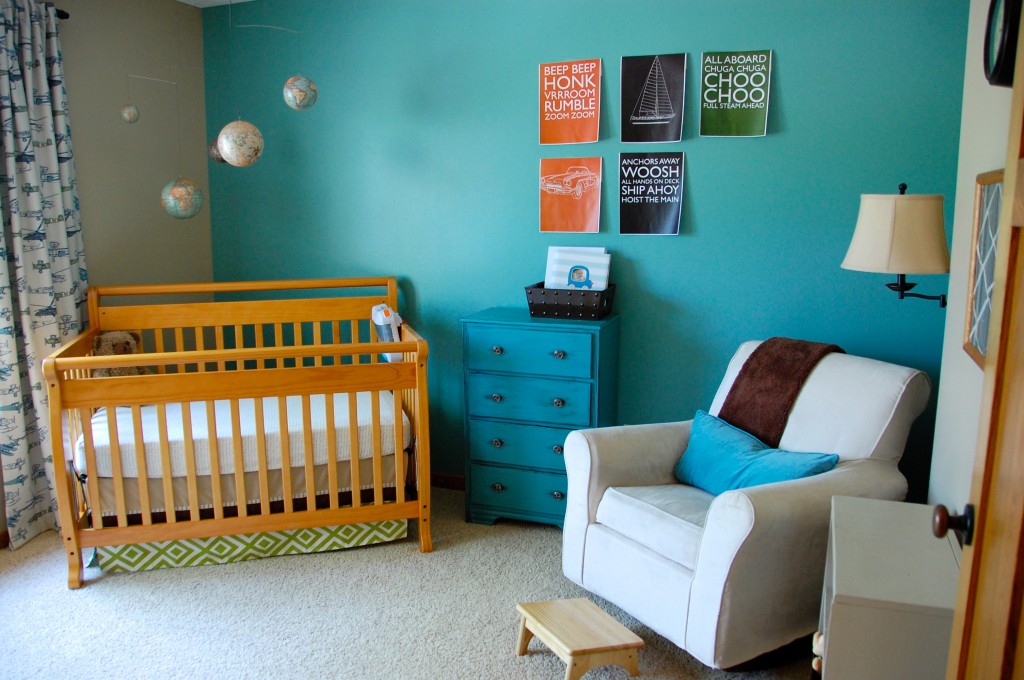 So admittedly, the nursery isn't quite done, but the good news is that today we finally sold our extra vehicle that has been sitting around since we bought the Pilot a few months ago. Nice to have a clear driveway again.
To summarize… plants are planted, nursery is (almost) done, and we are down to the two vehicles we are keeping. And I get my June baby. There's really nothing left. You can come any time, Baby Boy. Any time…