One of the supreme ironies of keeping a blog is that when life is crazy, you have tons of material and no time to write, but then when life slows down, you realize that you've forgotten everything you meant to post about.
This week was one of the crazy ones.  Potty training, getting ready for piano teaching this fall and trying to get plans for my 30th birthday party in motion took up a lot of time and energy.  I really really really do mean to blog about these things and others, but am searching for some quiet moments to do them justice.
Fortunately when words fail, a good picture can make a poor blogging week just a bit better.  So here's one for you.  Alethea, fast asleep in a pile of shoe boxes, wearing one pink boot, one purple boot and a diaper.  Gotta love it.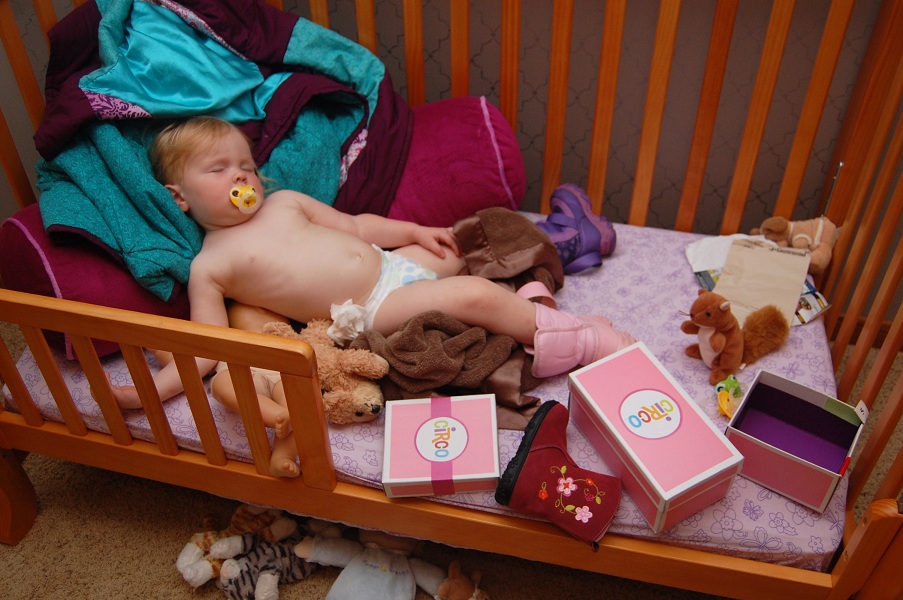 If it weren't 11:20 at night, I'd think of a funny caption, but I'm all out of blogging energy now, so feel free to leave your own in the comments section of this post!