It was recently decided at our church that we needed a better way to highlight the members and friends of our congregation who are working around the world in various missionary roles.  Trying to think outside the proverbial box, it was suggested that we attempt something more artistic and well, 'cool' than the typical bulletin board in the back hallway.  Following these fantastic instructions, here's what I ended up with: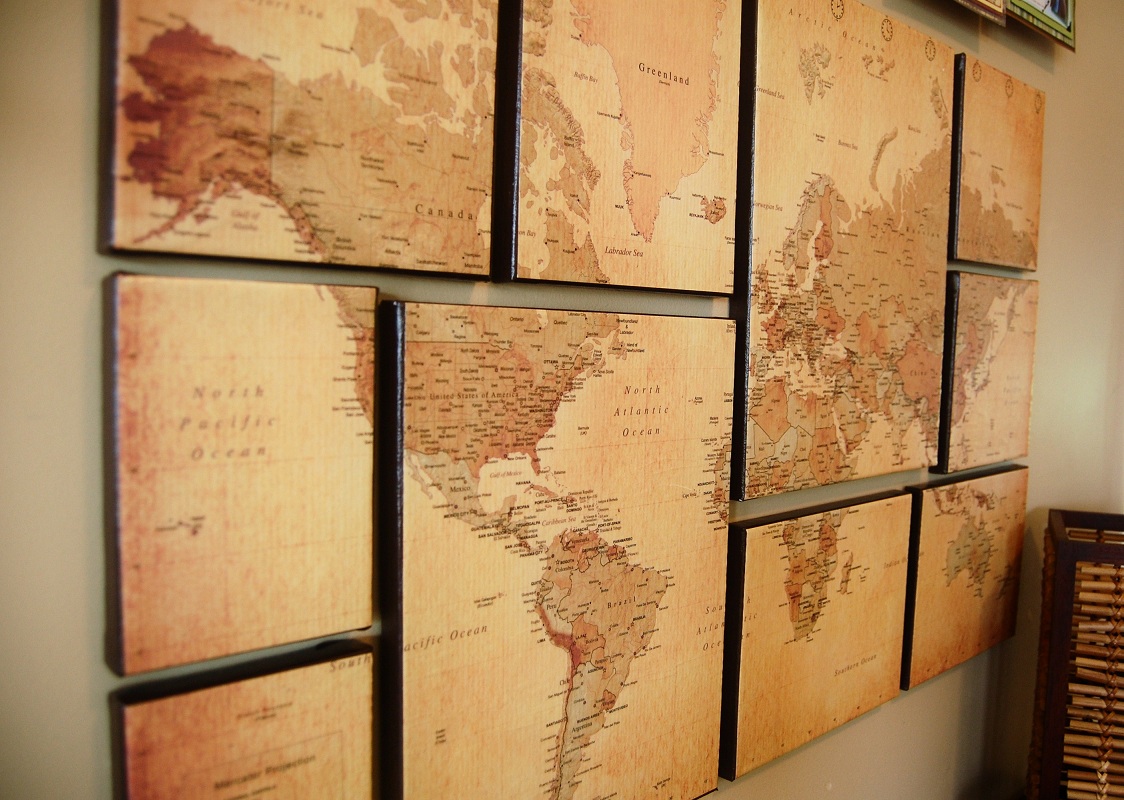 It's a 2x3ft sepia toned world map Mod Podged onto 10 canvases from Michaels.  The hardest part was figuring out what sizes of canvases to use.  I literally spent an hour in Michaels trying to puzzle out what numbers added up to 24 by 36.  I had almost given up hope that anything would work out right, when suddenly, I stumbled on this arrangement which includes one 12×16, one 11×14, two 8x8s, two 5x7s and four 8x10s (two hung horizontally and two vertically).  Whew!
The map turned out so completely gorgeous that I wanted to keep it for my house (and I do think it would make lovely home decor).  However, in the end, I was very happy to see it hung in the foyer at church, because it looked even better with the missionary prayer cards hung above it on an inexpensive curtain rod.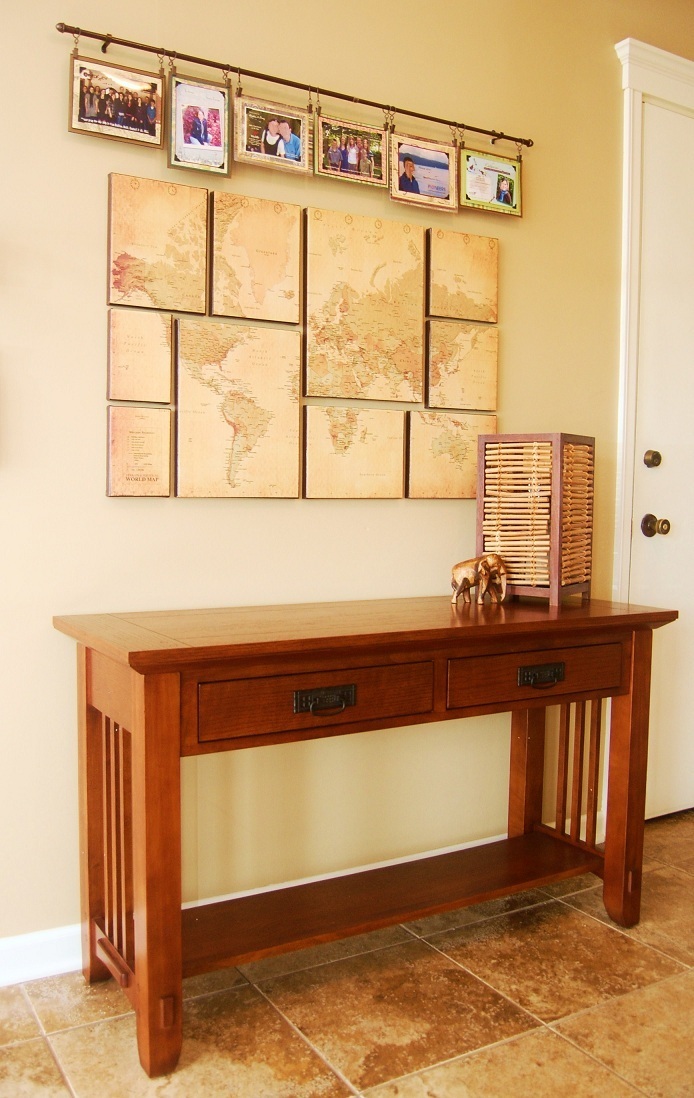 I so admire each one of our missionaries for the work that they are doing overseas.  But I'm also glad that the good Lord can even use people like me doing fussy, putsy, paper and glue craft projects to reach others for Him.  What a mighty God we serve!
PS. Thanks to Heidi for suggesting the curtain rod for hanging the pictures, thanks to Chris for matting the cards so beautifully on scrapbook paper and thanks to Jill for sending me the link for the map project in the first place.  I wouldn't have gotten far without it!