Okay, so a few months back when I started to think about what I wanted to do for my 30th birthday, I decided that there was no better way to celebrate a milestone birthday than to throw a big cocktail party.  Maybe I've just watched a few too many design shows on HGTV, but I felt like in planning the decor for my birthday bash, I ought to find some object to inspire me.  And what is more sophisticated and fabulous than a peacock feather?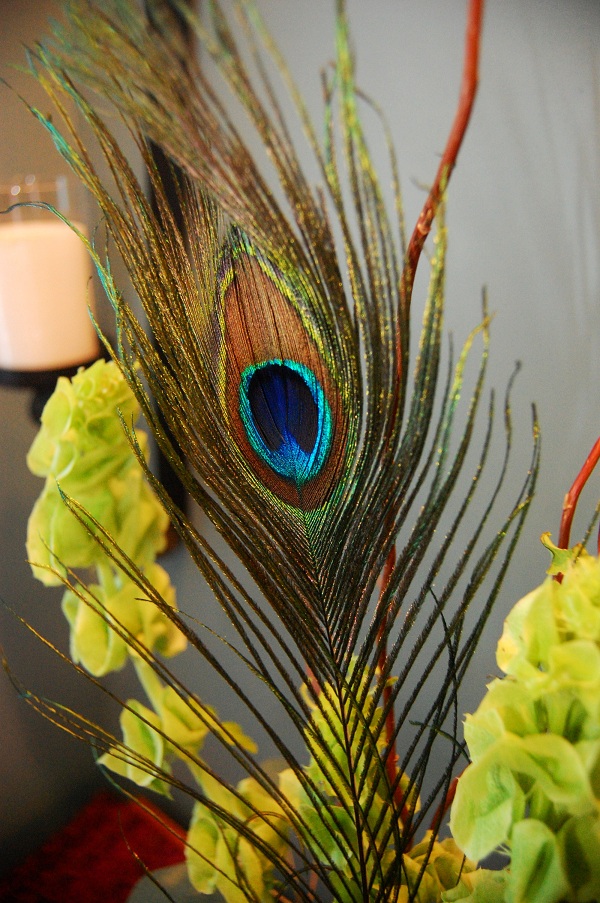 Using the turquoise and chartreuse as my color palate, I decorated the main floor of our house, turning the dining room into an appetizer buffet, the living room into a bar and the kitchen table into a display of delicious desserts: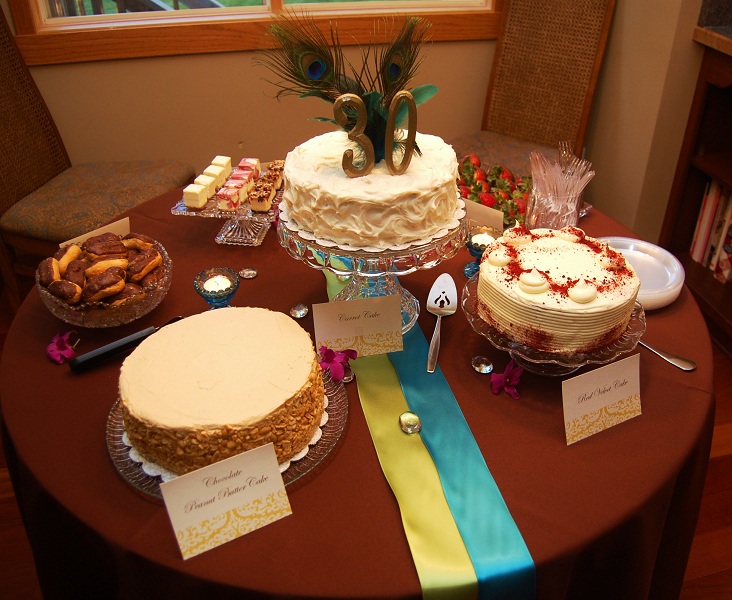 For a simple, yet striking, cake topper, I spray painted wooden numbers in a hammered gold, had Peter attach them to barbeque skewers and stuck them in the top cake along with a peacock feather floral pick I found at Michaels.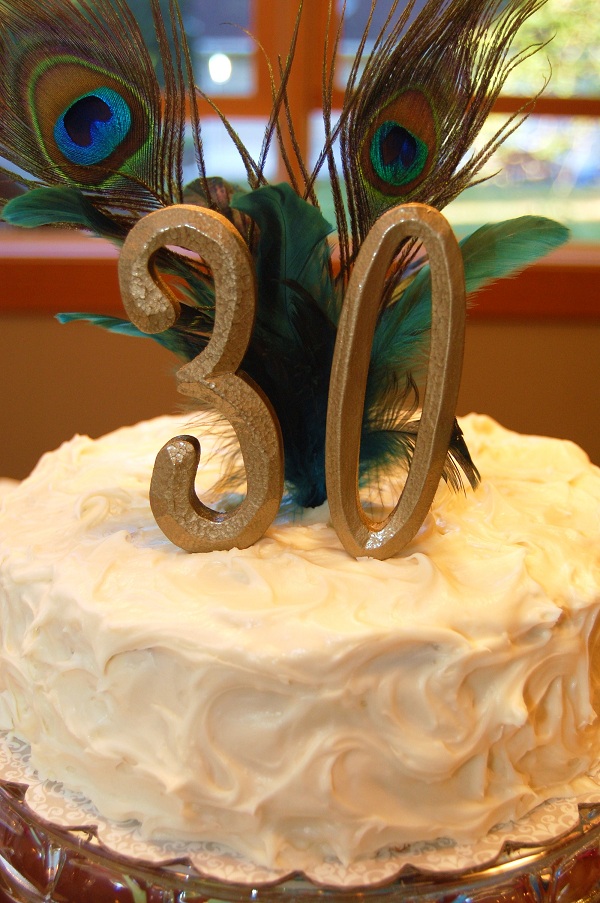 My good friend Deb, who is a genius with flowers helped me make arrangements for the high-top tables in the living room.  This one was my favorite: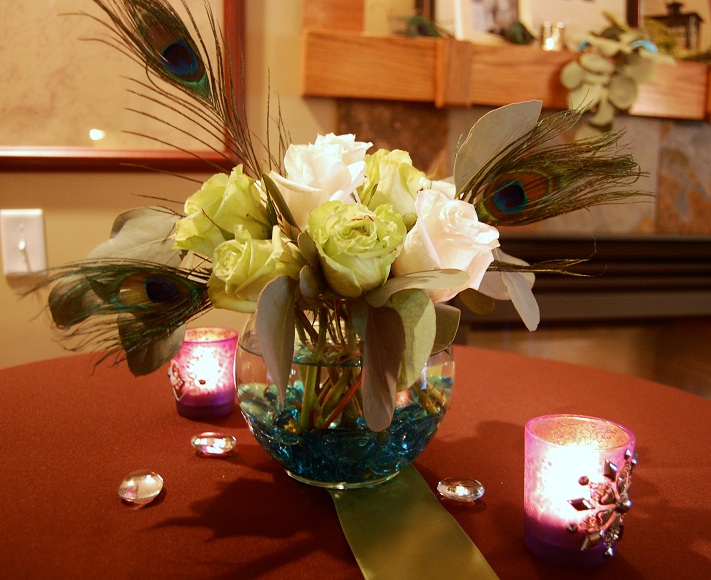 To make the decor more personal, Deb and I scattered photographs of me through the years around the room.  My sister ran this one over from my parent's house and I can't believe how much it looks like my sweet little Lydia!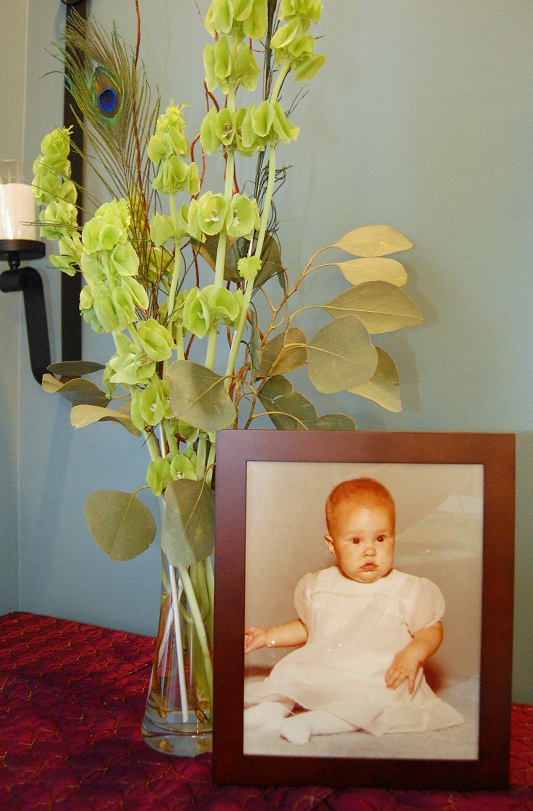 We mixed a lot of silver-dollar eucalyptus into all the arrangements, which not only looked great, but gave the whole house a wonderful, but subtle, fragrance.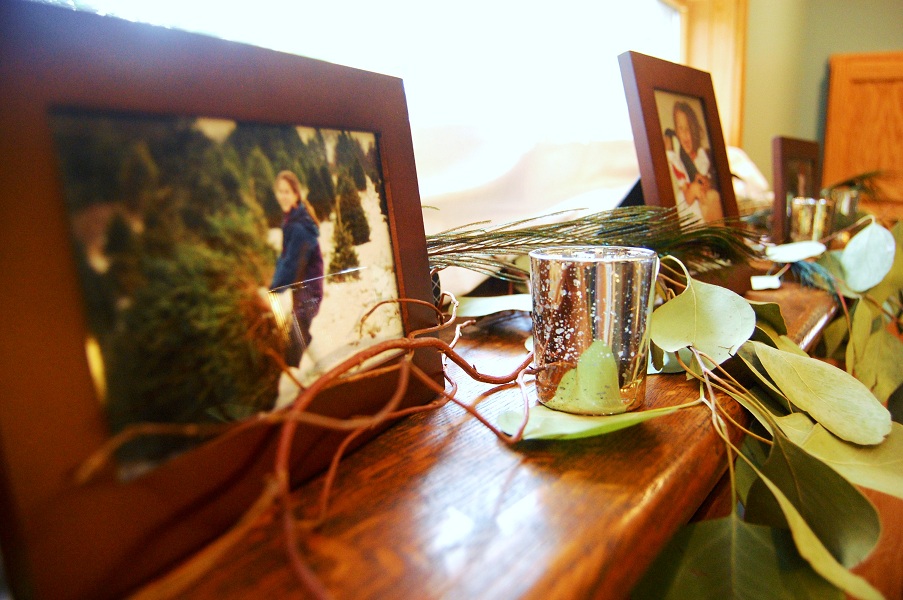 And of course, no party would be complete without a great favor, so I ordered truffles from a friend who makes the most amazing chocolates and wrapped them up with a pretty green ribbon.  They were just the right send off!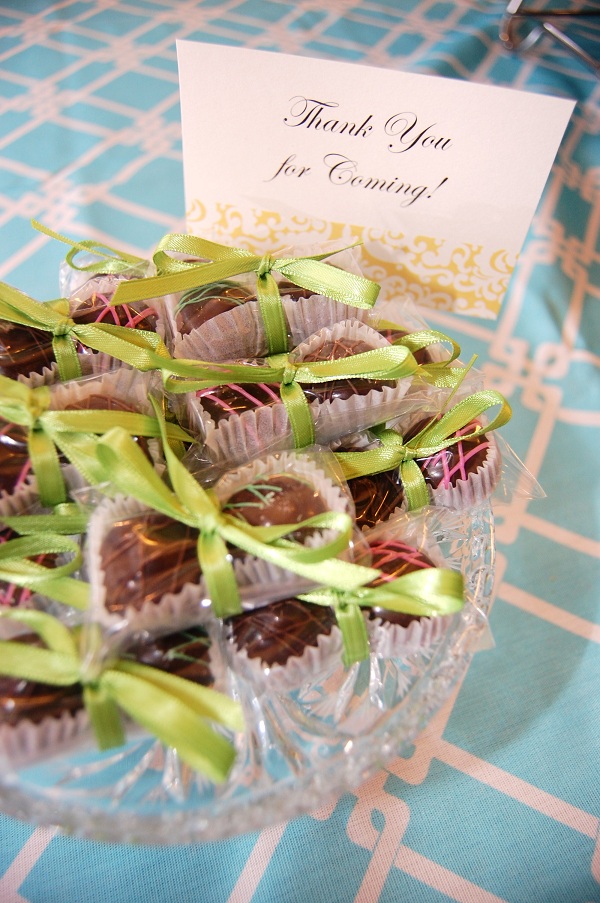 I was so happy with how everything turned out and the best part is that now I have all of these beautiful decorations around my house to enjoy!
To view more BobbleHeadBaby celebrations, visit my Parties Page!