How is it April already? I guess this means I should post pictures of Lydia's 4th birthday party before it's completely too late. After all, as she informed me firmly the other day when I told her she wasn't old enough to do something, "But Mommy, I'm ALMOST FIVE!"
Not sure if 4.25 is almost 5, but that's a discussion for another day, so instead I give you the invitation for Lydia's fourth birthday party…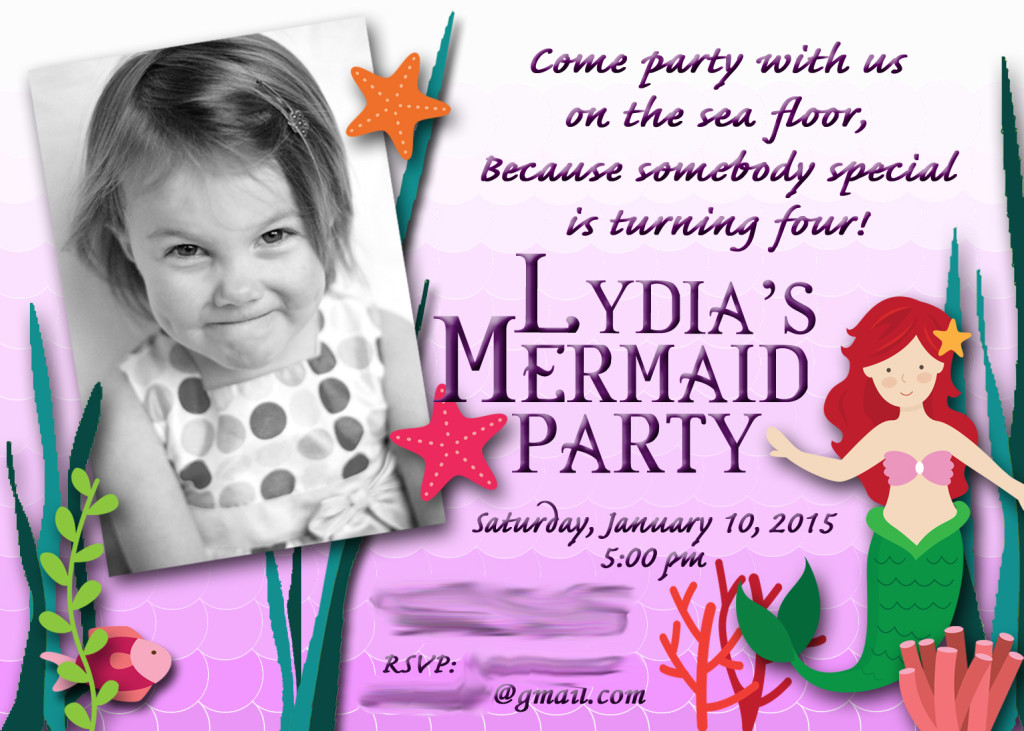 I am proud to say that I purchased some mermaid clip art and then Photoshopped my own invites instead of hiring out this time. I can't say that it was quick or easy, but I am happy with how they turned out. Lydia was okay with them too, although she didn't hesitate to point out that the mermaid isn't a "real Ariel". Can't win 'em all I guess…
She was delighted with her party outfit though. I found her dress online at JCPenney (my go-to source for little girls' special occasion dresses).
And when I say she was 'delighted', I mean her exact words were, "I love my new dress! It's pretty, it has a flower… And it covers my underwear!" Truly, could anyone ask for more?
Besides a fancy outfit, there were also balloons, which Caleb carefully inspected for leaks…
And I decorated the mantel and memory table with pictures of the birthday girl and other mermaid inspired things (bonus points to the first person to find and correctly name Ariel's two treasures from the movie)…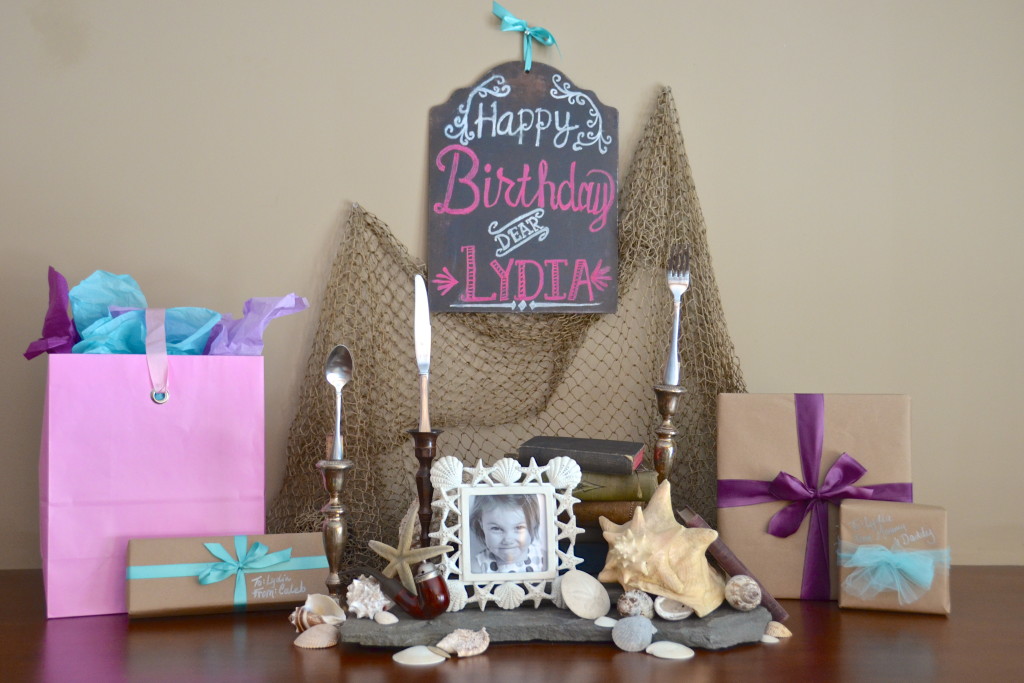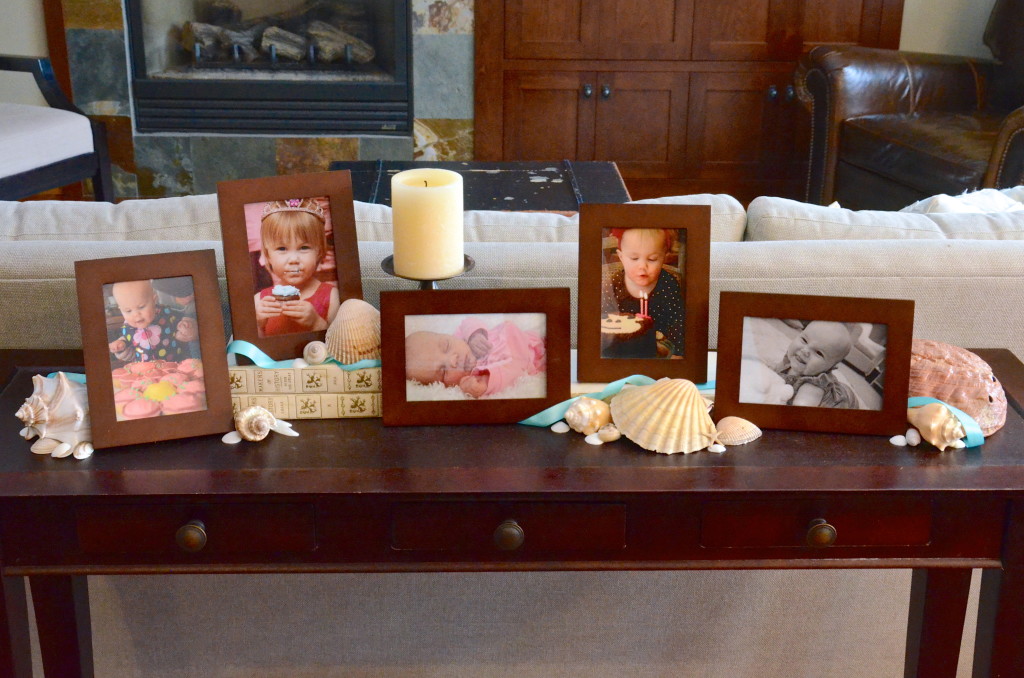 The dessert table included cake, cupcakes, chocolate covered strawberries, white Sixlet "pearls" and coconut delights (homemade Almond Joys). It was quite a spread!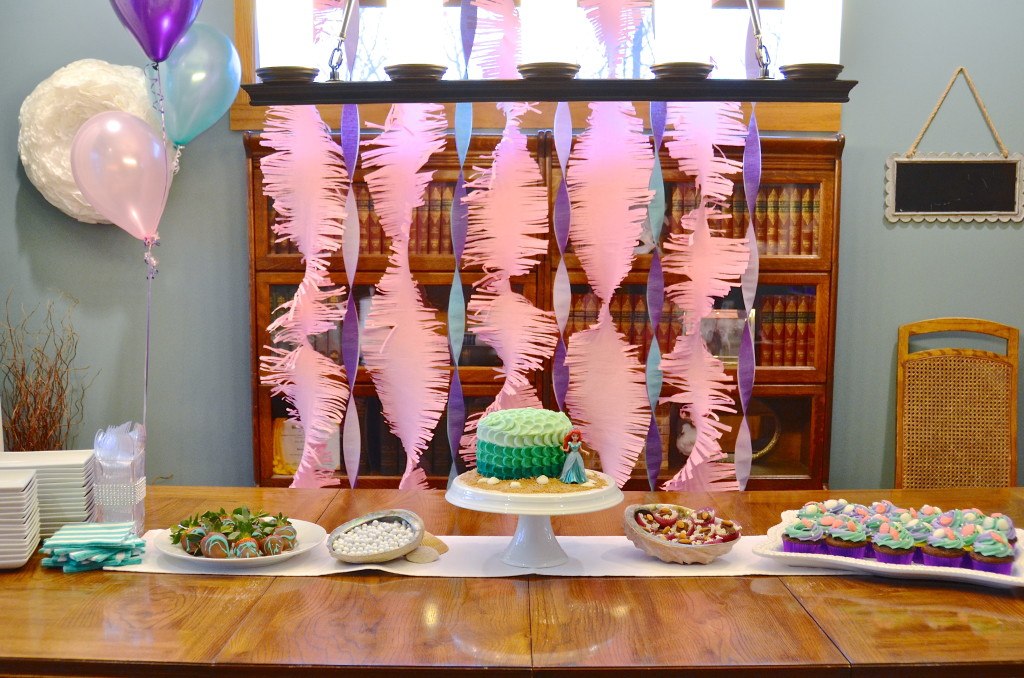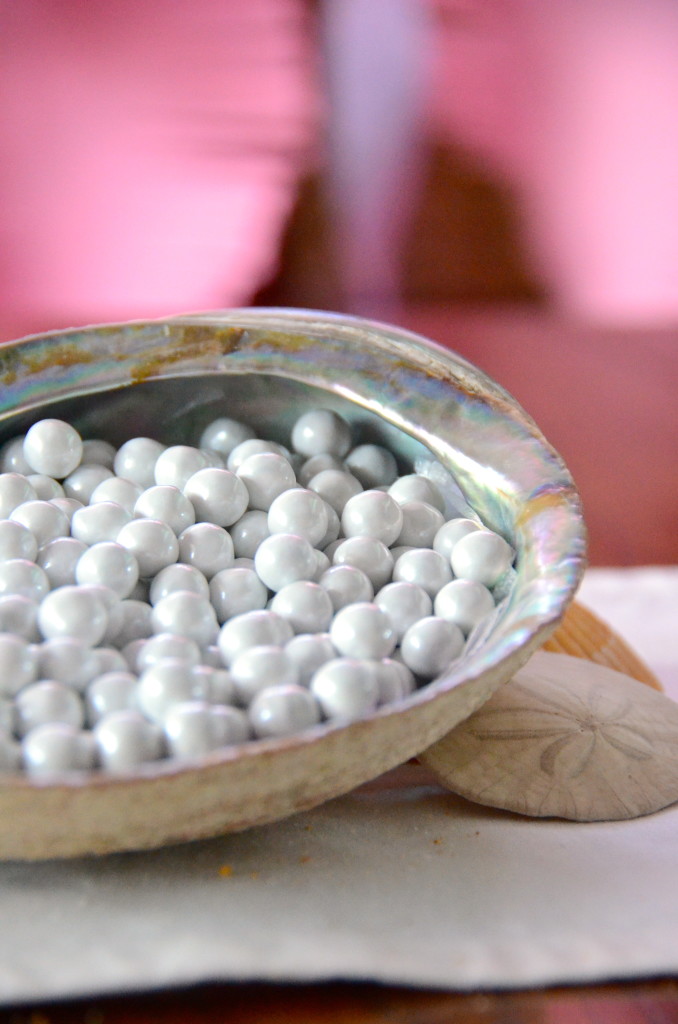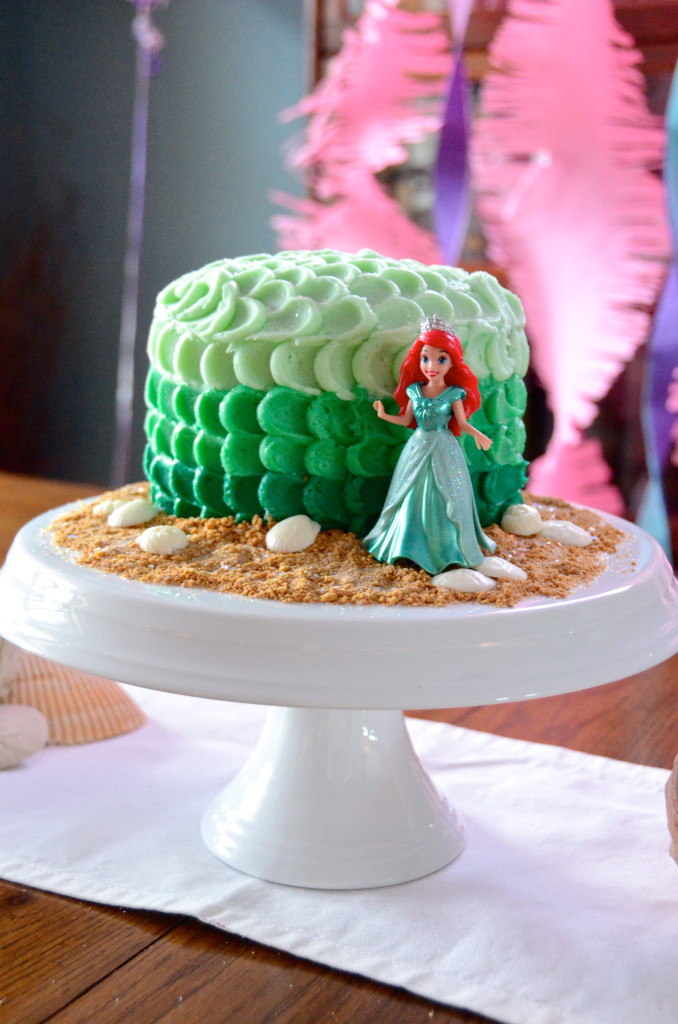 The candy seashells on top of the cupcakes, the favor bags, and of course, Ariel walking on the sandy beach next to the cake were all quite thrilling for our birthday girl. She could hardly wait until it was time to slice the cake so she could steal Ariel off the cake stand.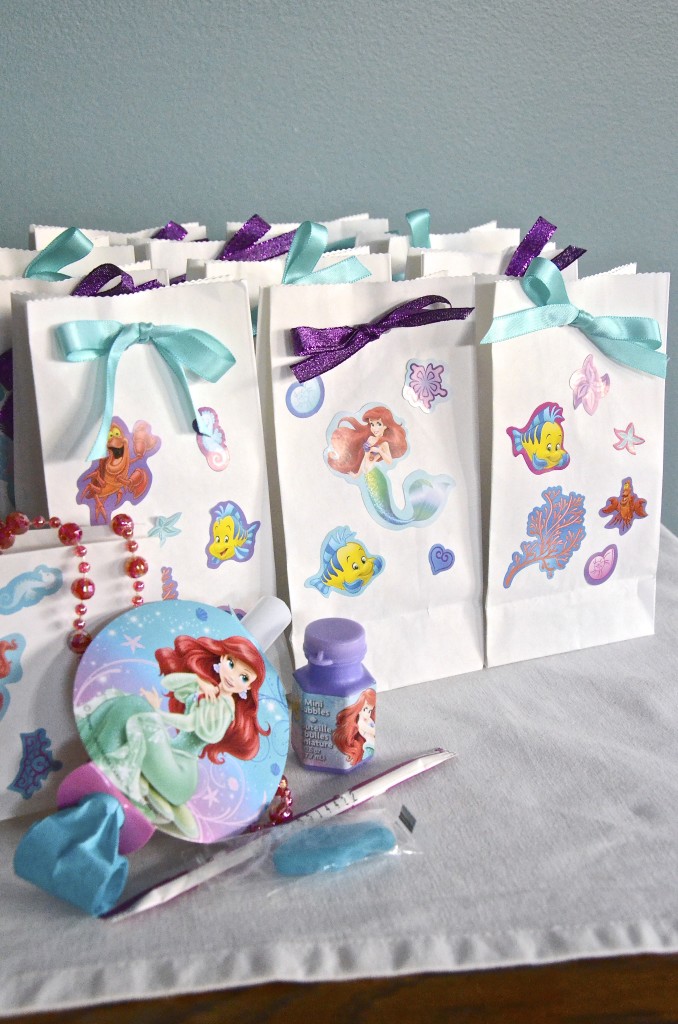 I wish I had gotten more pictures of the actual party for you. Suffice it to say that I was a bit busy in the thick of it, but it seemed like all the guests had a good time and enjoyed the seafood appetizer spread. Lydia herself was more interested in the presents and blowing out the birthday candles, but who can blame her?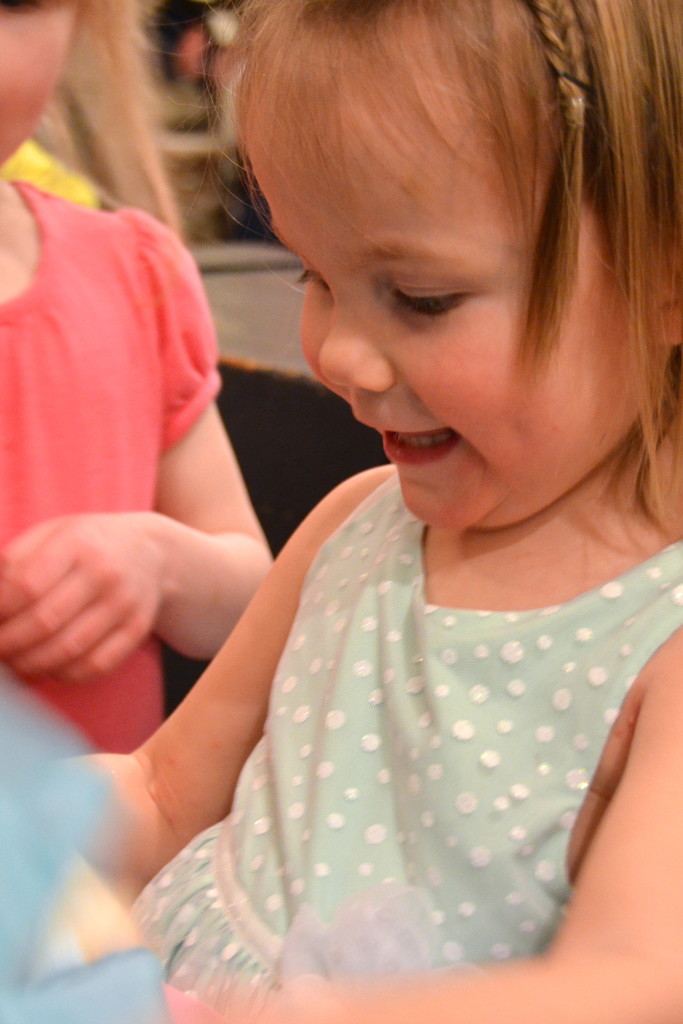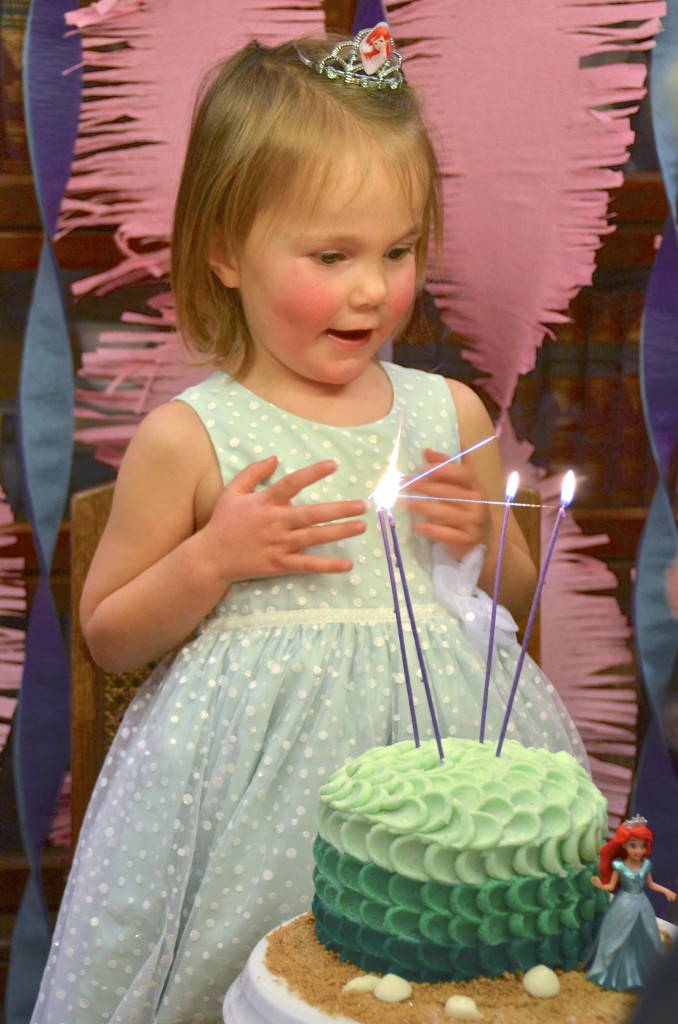 Life sure is grand under the sea…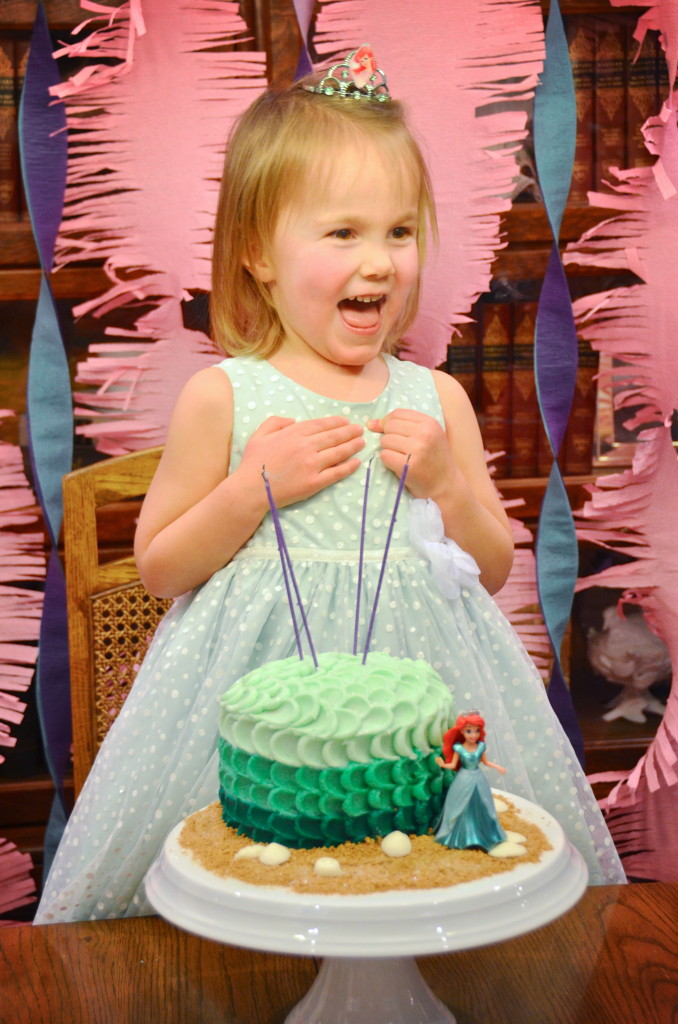 Happy birthday to my four (I mean, almost five) year old girl!
PS. If one BobbleHeadBaby celebration isn't enough for you, visit my Parties Page to view them all!