Sweet Talkin' Ken: just tell him what you want him to say and he'll repeat it in his own voice.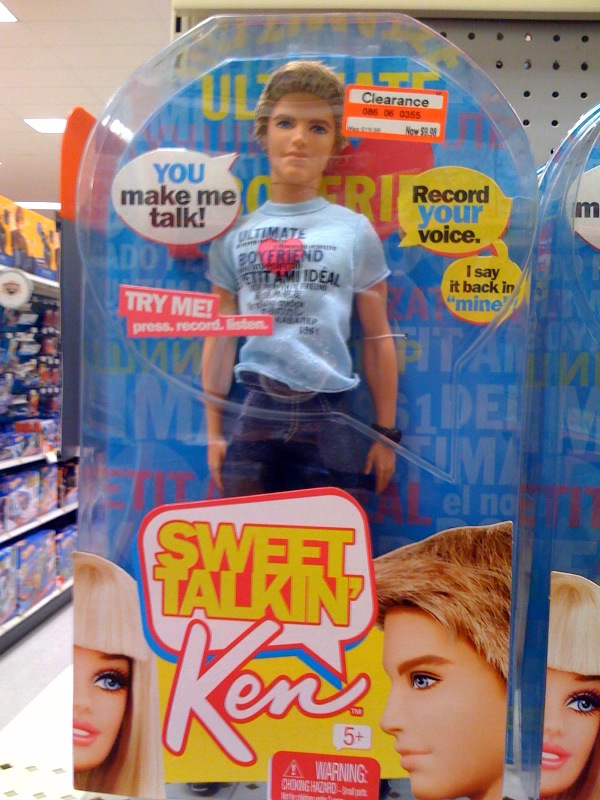 His shirt says it all, he's the Ultimate Boyfriend, Le Petit Ami Ideal, Der Perfeckte Freund… pick a language, any language, he speaks them all!
On clearance now at Target for only $9.98. (Price and availability may vary).
It's too late for me, but you should get yours before he's gone.