This year was my first attempt at transitioning from Christmas mode right into Lydia's birthday party planning.  I think I did reasonably well, although it involved a marathon of cleaning and packing up of Christmas decor.  Much of Friday and Saturday were spent taking down ornaments, hauling out the tree, vacuuming up mounds of pine needles, putting decorations in tubs, vacuuming up more pine needles, putting up birthday decor and of course, vacuuming again, because those pine needles are like cockroaches (only they don't move and smell better, but still, they are hiding everywhere!)
I decided, with Peter's complete approval, to go a little simple and just invite family, order take n' bake pizzas for the food and not organize any games/favors/activities, because let's face it, Lydia's too young to enjoy them anyway.  I did let Alethea pick a theme though.  She decided on "flowers" and says she wants her next party to be a bumblebee one, which I believe stems from the girls' Halloween costumes.  Makes me glad I didn't dress them in anything too weird for trick or treat!
So here's what I did for Lydia's 1st birthday flower themed bash: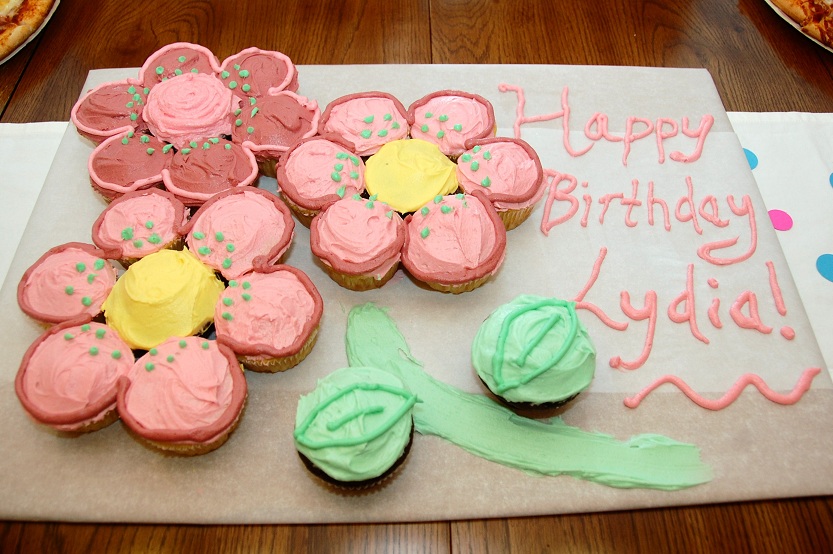 The cake was a cupcake creation!  It turned out really cute and I had fun practicing with my rarely used piping tools.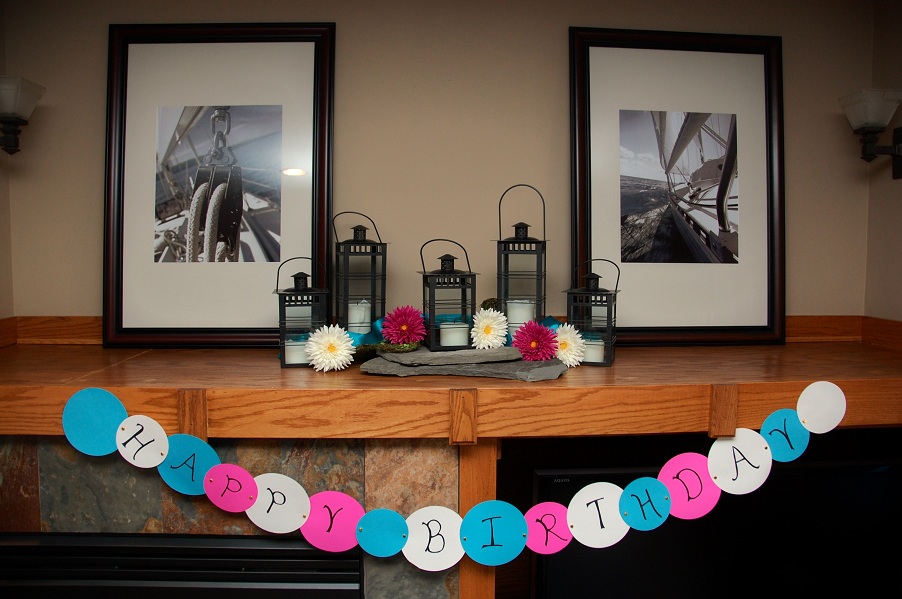 I thoroughly enjoyed my Christmas mantle, but I also have to admit that it feels good to go back to something simpler and less cluttered, and bonus, it left lots of room to put all the presents up there too!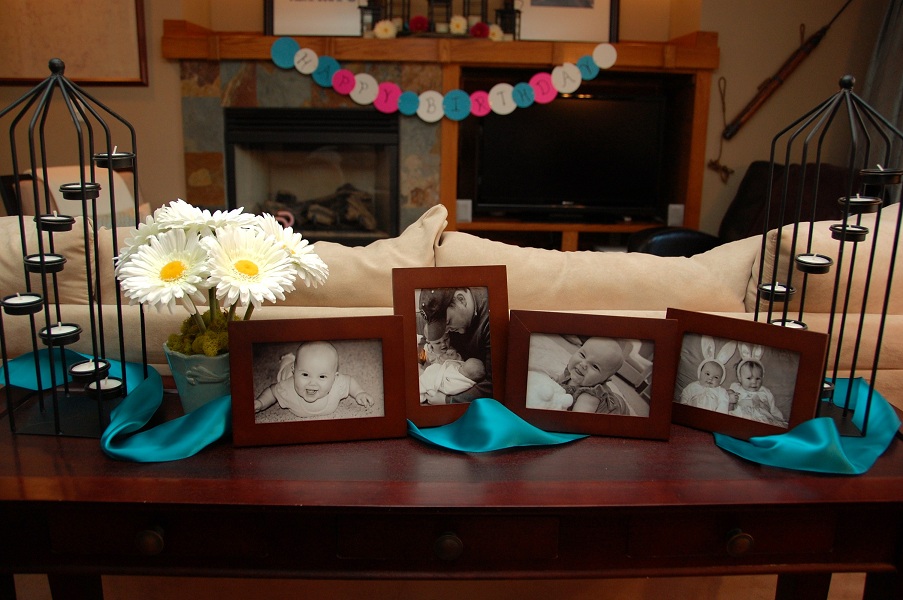 Back in September, I used photos of myself growing up as decor for my 30th birthday party.  Then it occurred to me that it might be a fun family tradition to make a special photo display of the birthday girl/boy of the month whenever there is a birthday.  Will it be a tradition that sticks?  I'm not sure, but two in a row is a good start.  And an enthusiastic response from Alethea makes me feel like it's a tradition that the girls would appreciate.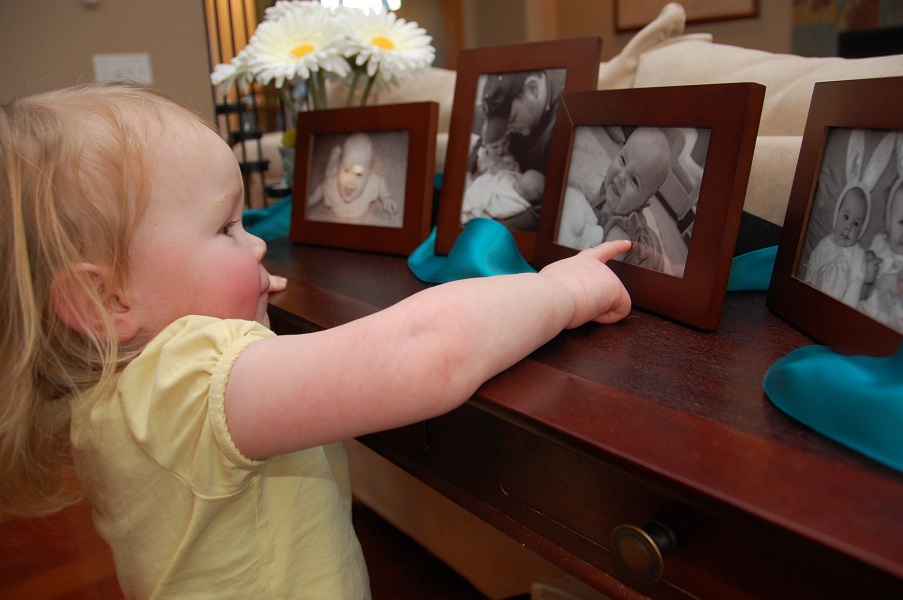 She had fun explaining to me in detail what the occasion of each picture was and even got down on the floor to demonstrate after she pointed to the one on the left and said, "This one is Lydia crawling."
But enough about the decor, I'm sure you are all dying to know what the guest of honor wore.
We kept it comfy and washable with a flower embellished sweatshirt and a pink flower headband.  Lydia wasn't entirely certain she liked having something on her head, but she did mostly leave the headband alone.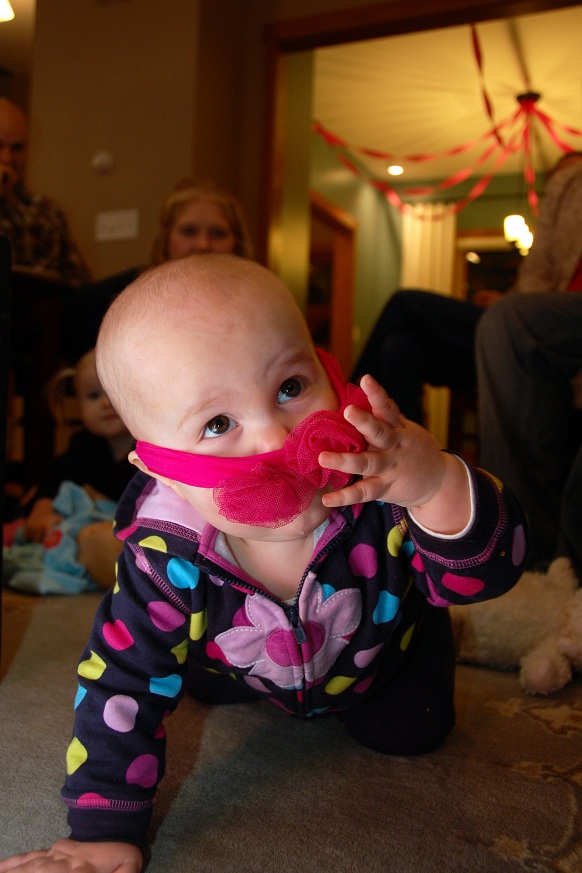 If only the headband had been equally as cooperative.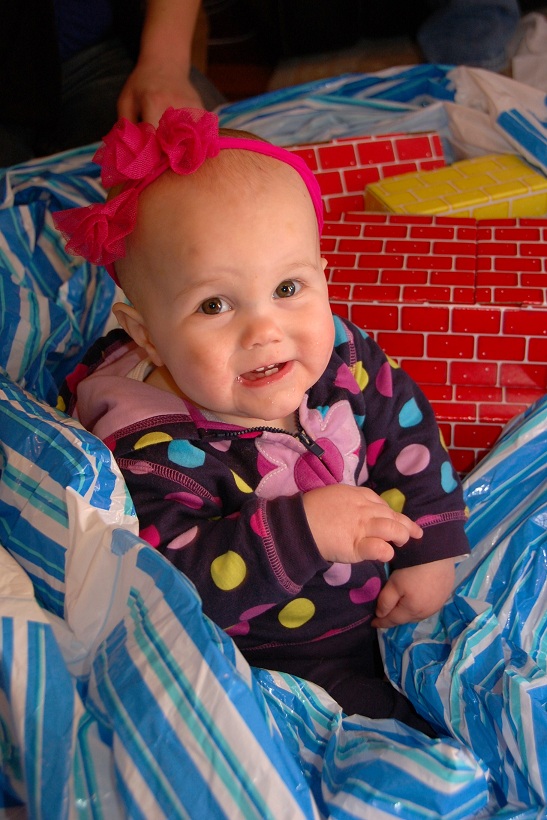 Despite an unruly hair accessory, Lydia managed to enjoy opening presents and even climbed into the bag of oversized cardboard blocks from Mommy and Daddy.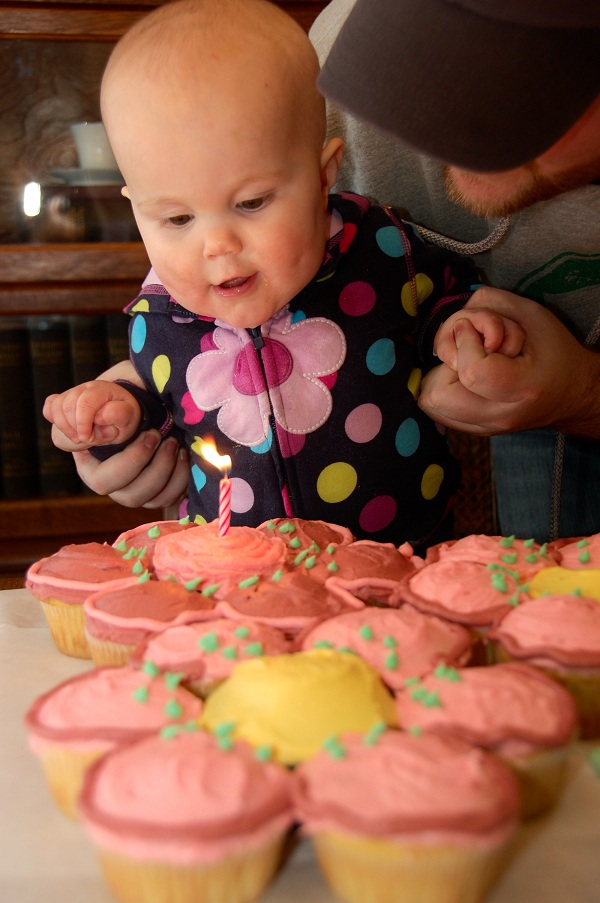 After everyone sang 'Happy Birthday', Daddy helped Lydia blow out her candle.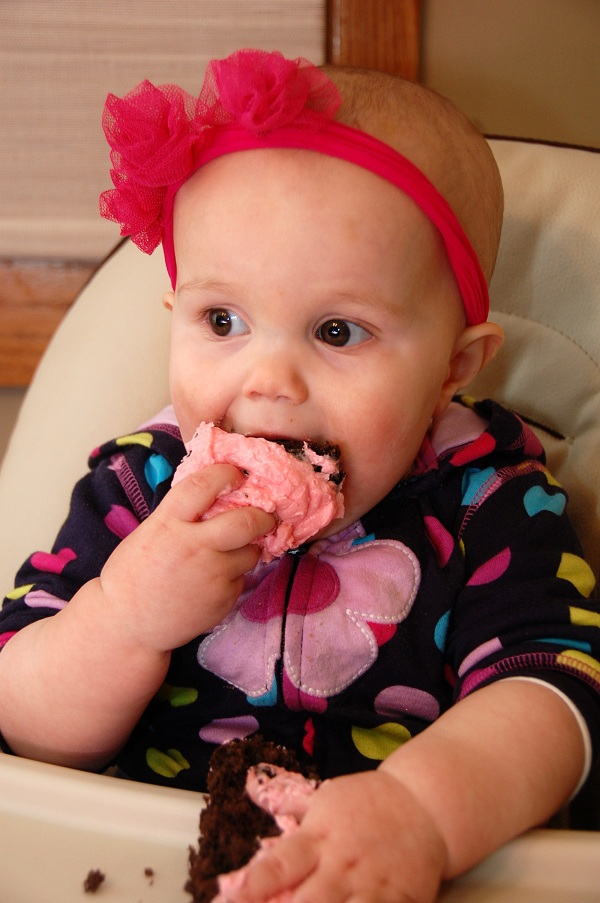 Then we let her have her cake, and even eat it too!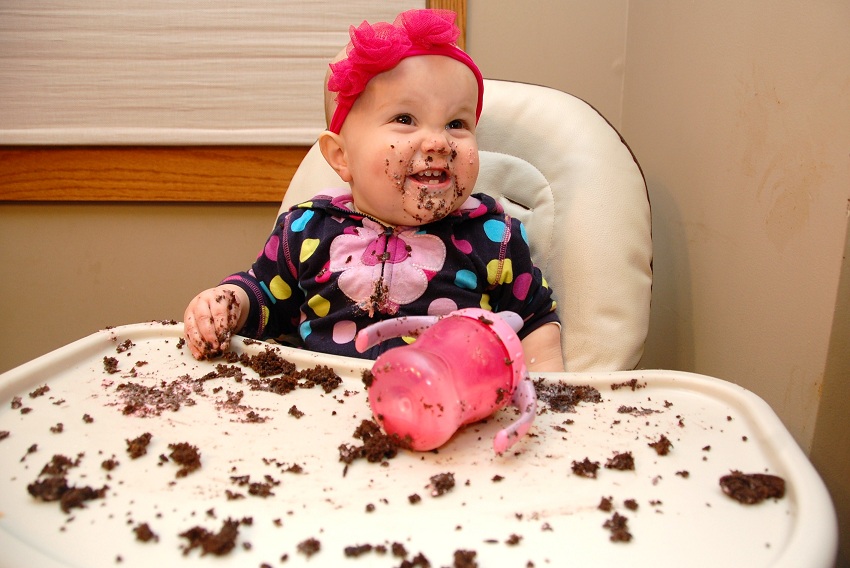 Had to get a picture of the aftermath, because in the war of Lydia v. Cupcake, there was carnage to behold.  (This shot fails to capture the crumbs smeared on the wall.  Vertical surfaces were not exempt from the massacre.)
So that was how we celebrated Lydia's first birthday.  It was a memorable event and we appreciated all our family taking the time to celebrate with us.  (And a special shout out to the grandmothers who helped clean up the birthday girl and her high chair!  You're the best!)
To view more BobbleHeadBaby celebrations, visit my Parties Page!