Yikes!  It's been almost two weeks since my last post.  So sorry!
We actually had a five day family vacation to Arizona last week (yes, I will post pictures soon) and then Peter had another business trip this week (this time to Philadelphia), so things have been a little out of sync around here.  However, all air travel for members of our household is over for a little while now, so hopefully my life will get some rhythm back soon.
I am hoping for rhythm, craving it even, but I do realize that a room renovation might throw a kink into things.  What renovation you ask?  The super secret, the girls don't know about it, DON'T TELL THEM, Operation Playroom!
Operation Playroom is what you get when you have a family room full of toys and a nearly empty space under your basement stairs that just begs to be turned into a special kid-sized hideaway.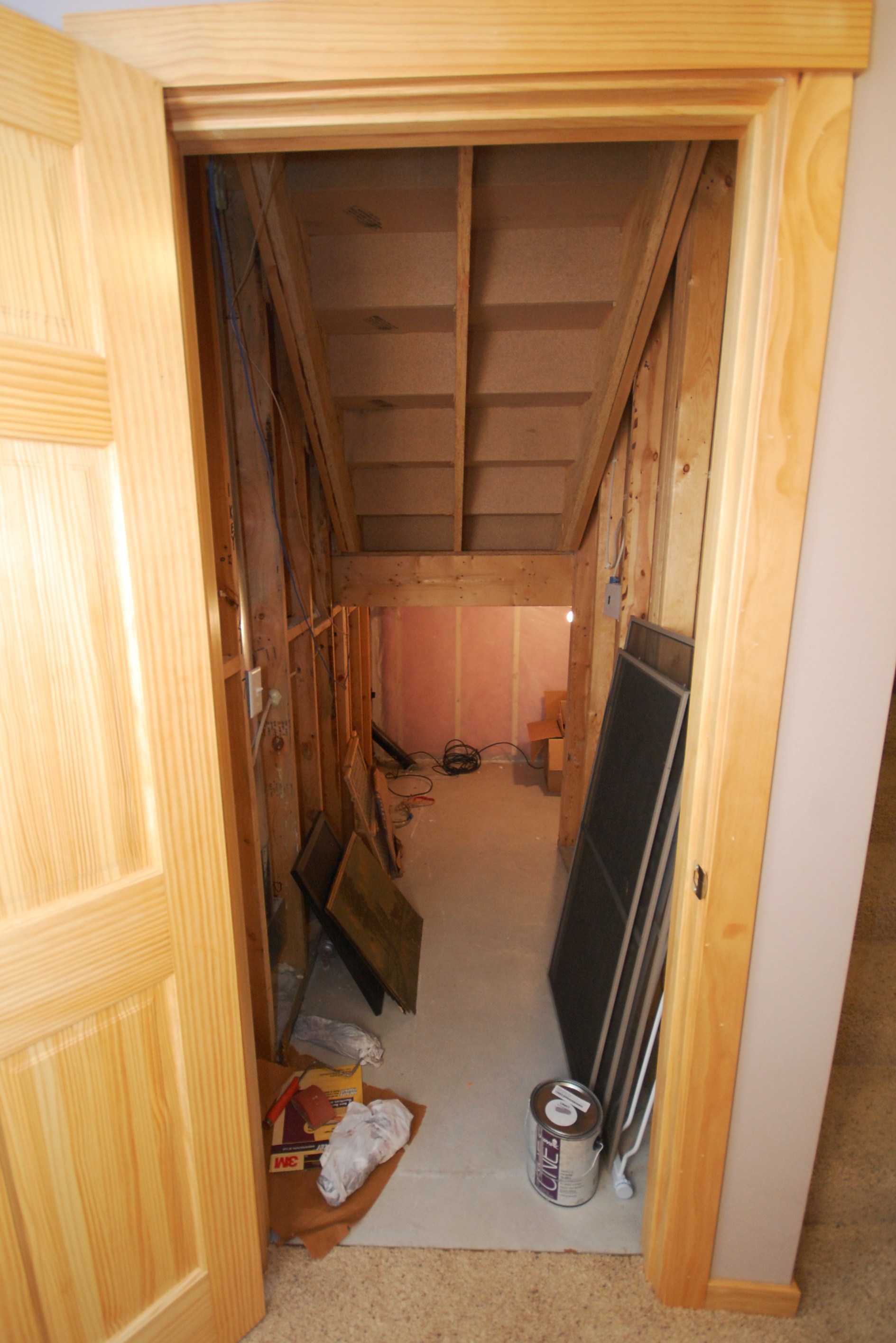 Can you see it?  If you squint really hard, it starts to look like sheetrock, carpet, paint, and a cute play kitchen, right?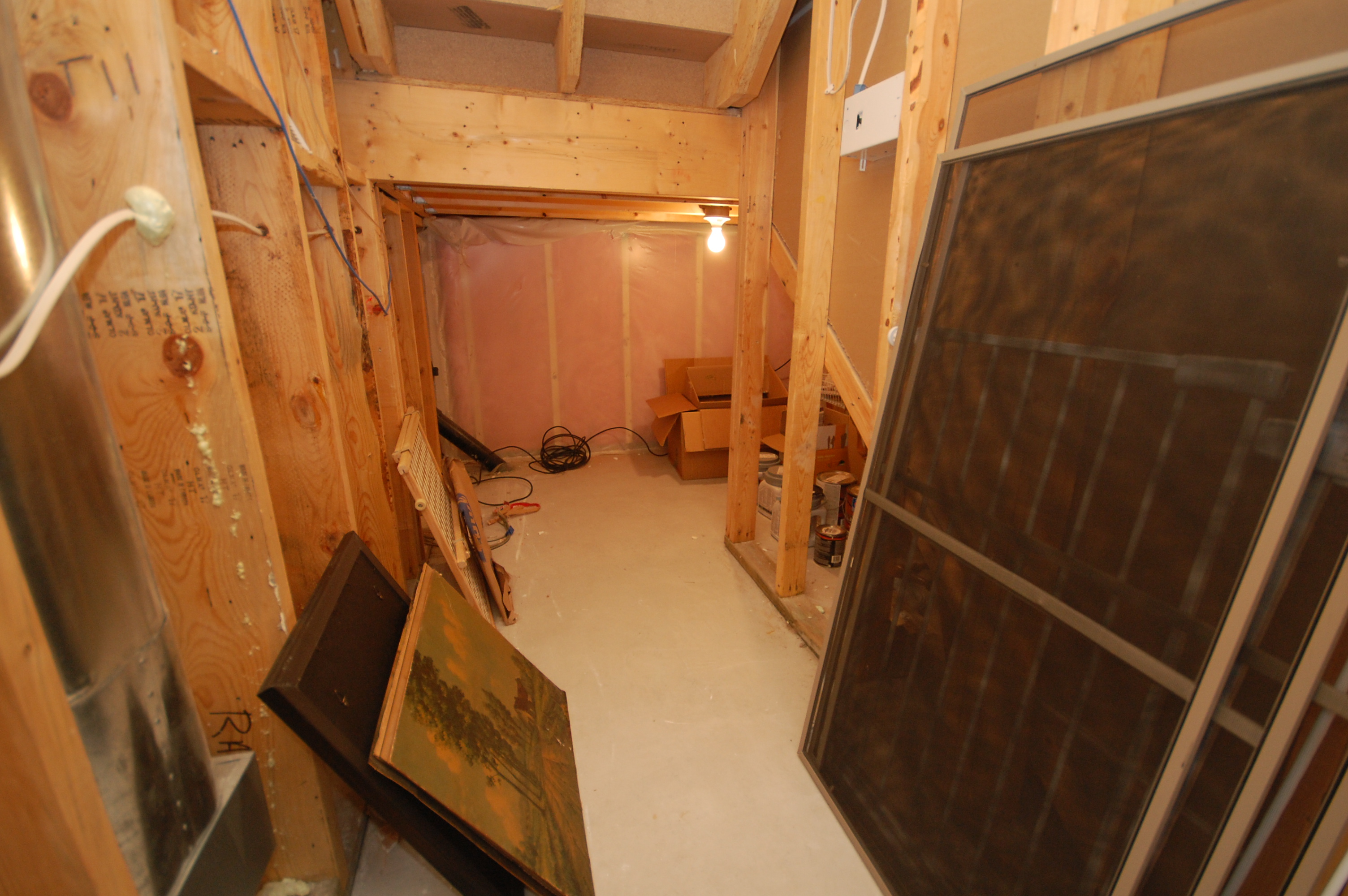 No?  Okay, well, I can't really see it either, so I whipped up a handy dandy mood board.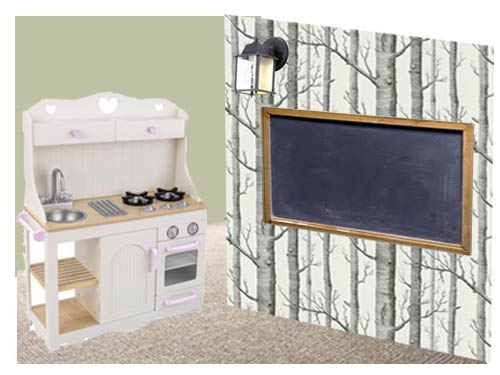 Of course, since making the mood board I've already picked a different paint color and am second guessing the carpet choice, but you get the general idea.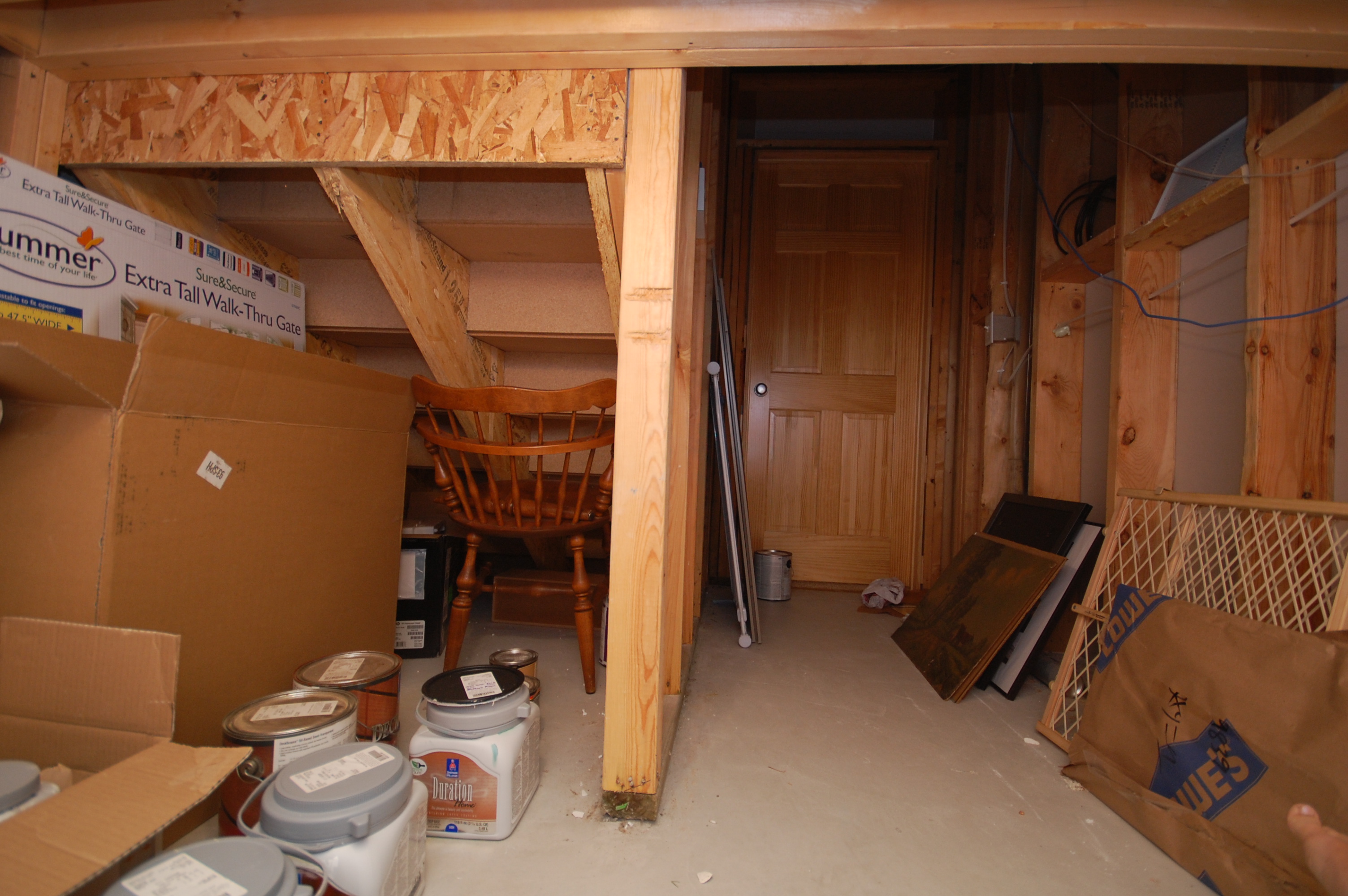 As far as layout goes, the hallway leading into the space (on the right in the pic above) will be open, with a chalkboard on one wall and some cubbies built into the studs on the other side.  The section under the lower stairs (on the left) will be curtained off for toy storage.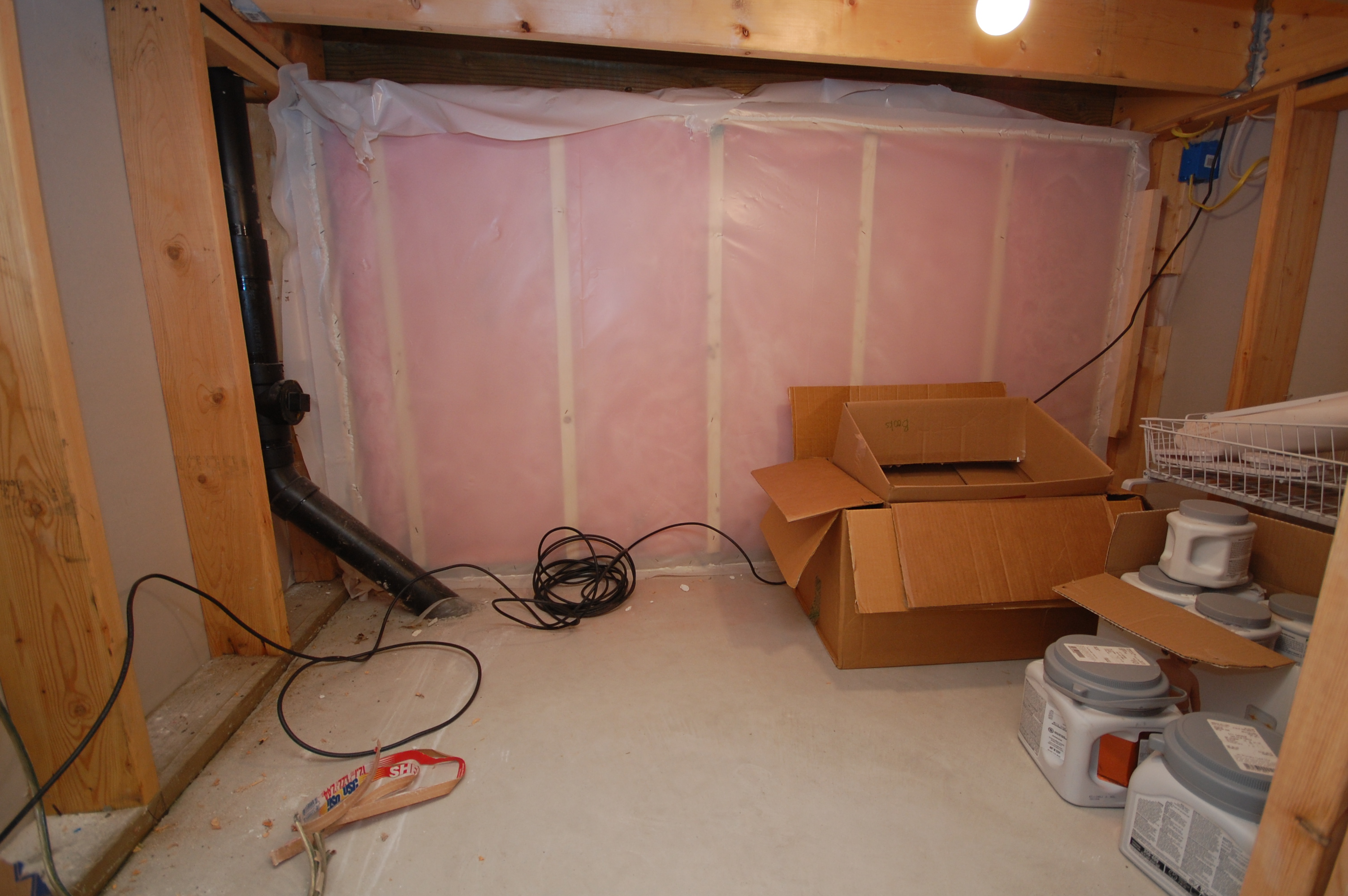 The main part of the room will be turned into a playhouse with a kitchen on the right and a built in bench on the left.  Ideally we'd keep the space as flexible as possible for future uses down the road, but we decided a built in bench would be fine since the monster black pipe would be in the way no matter what we want to use the space for and building a bench over it will disguise it.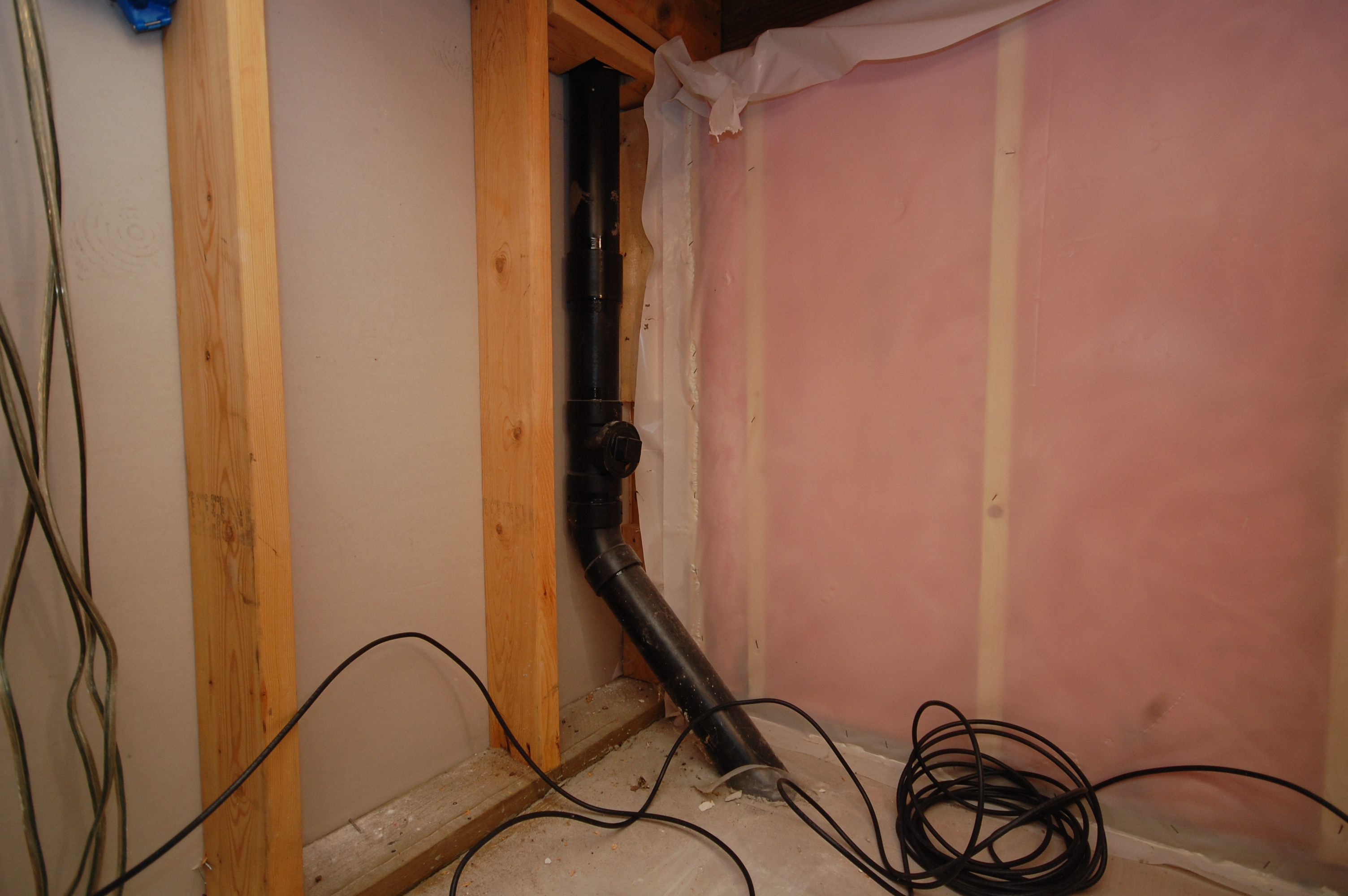 Disappear monster black pipe, disappear!
So that's the plan.  Time frame is to have it done before Christmas.  I am leaning towards making it a Christmas surprise, but haven't decided whether we can realistically keep Alethea from getting nosy that long.  We'll see.
I'm so excited about it though since it's the first space I've ever gotten to do from the studs up.  So many options!  Can't wait to dive in!