It's November already y'all!  I can hardly believe it, but it means that my autumn decor post is long overdue.  Here's how I dressed our place up for the fall season.
Here's the living room: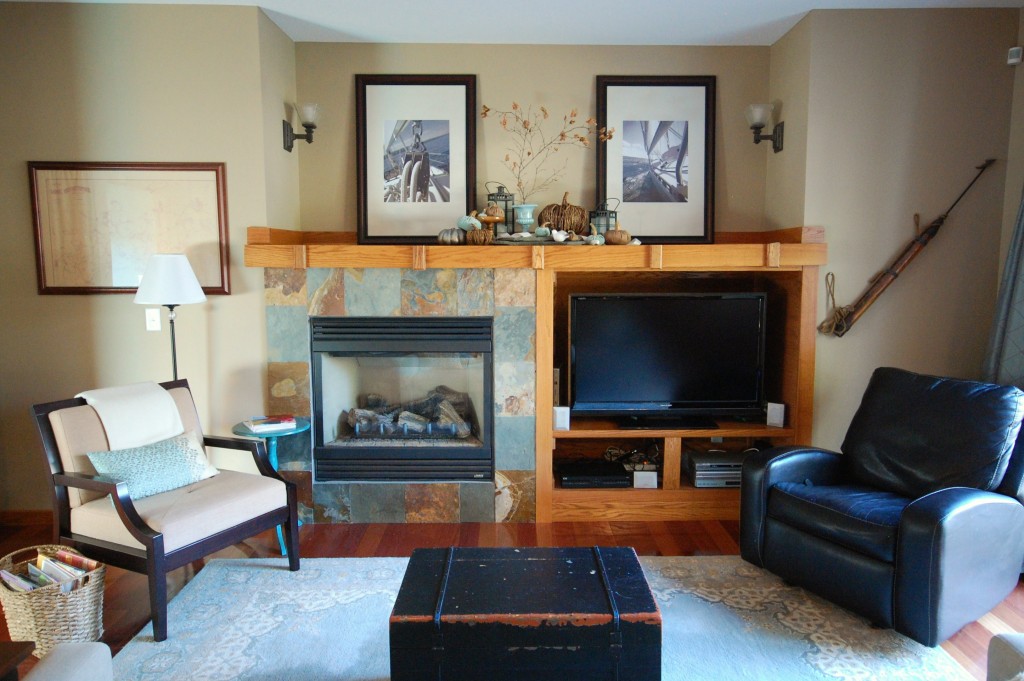 Someday I'll get to decorate the coffee table and side tables, but with two under 4 running around, for now I'm sticking to the mantle and the console table behind the couch.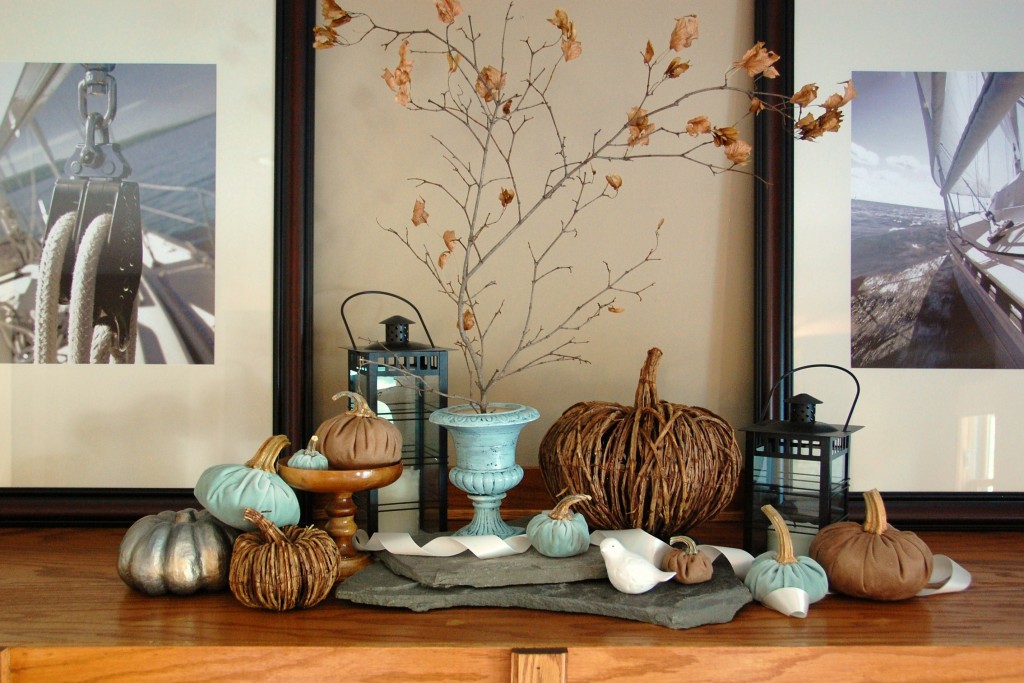 Speaking of mantels, I was pretty proud of myself for actually sewing something this year.  Sewing is not my cup of tea, but I knew I wouldn't regret pulling out my needle and thread to make some plush pumpkins.  I've sort of had a crush on them for a long time.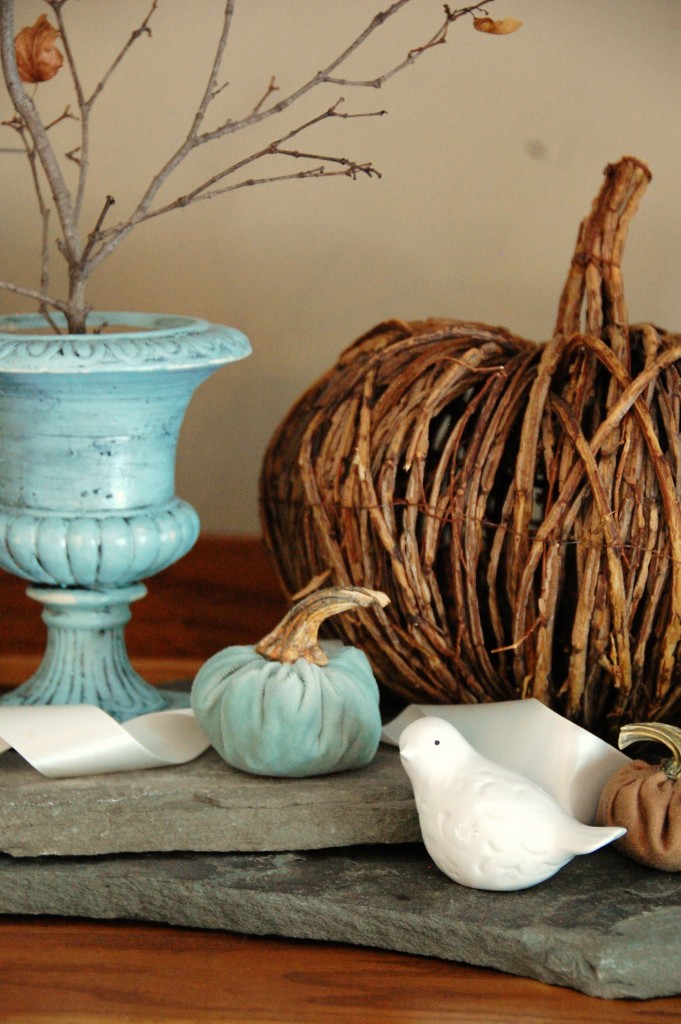 Things every mantel needs: a bit of ribbon, something natural, and a white ceramic animal, preferably a bird.  Isn't he cute!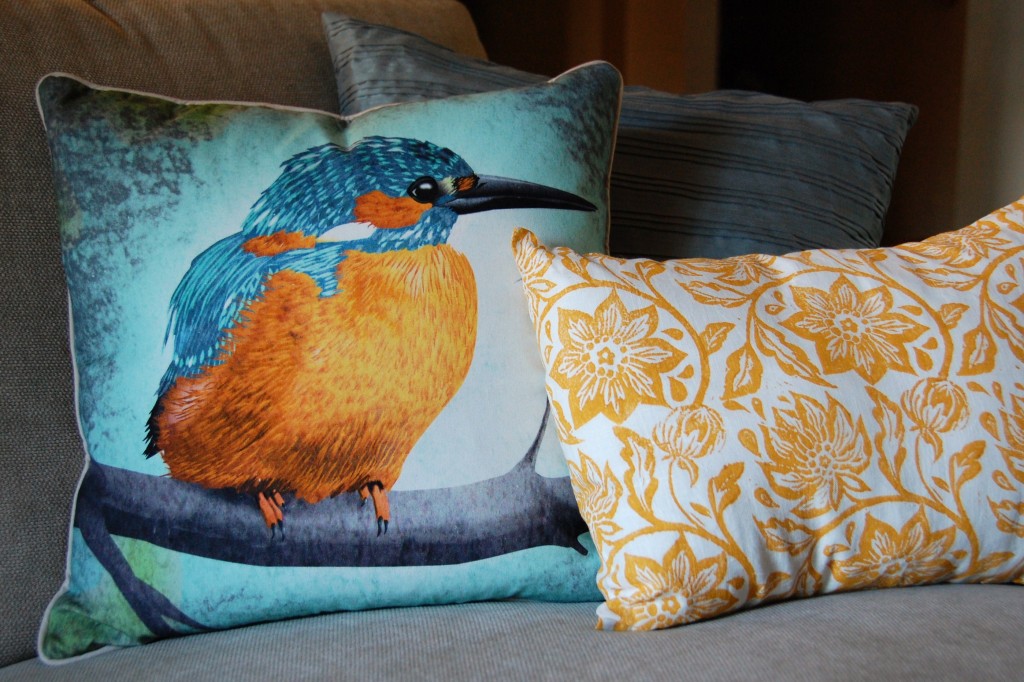 Speaking of birds, I love the touch of orange that my new pillows bring to the room.  (For the record, Peter said he thought we probably didn't need to buy any more throw pillows for our house, but he never said anything about me asking for them for my birthday.  Sometimes I'm so good at finding loopholes, I think I should have been a lawyer.)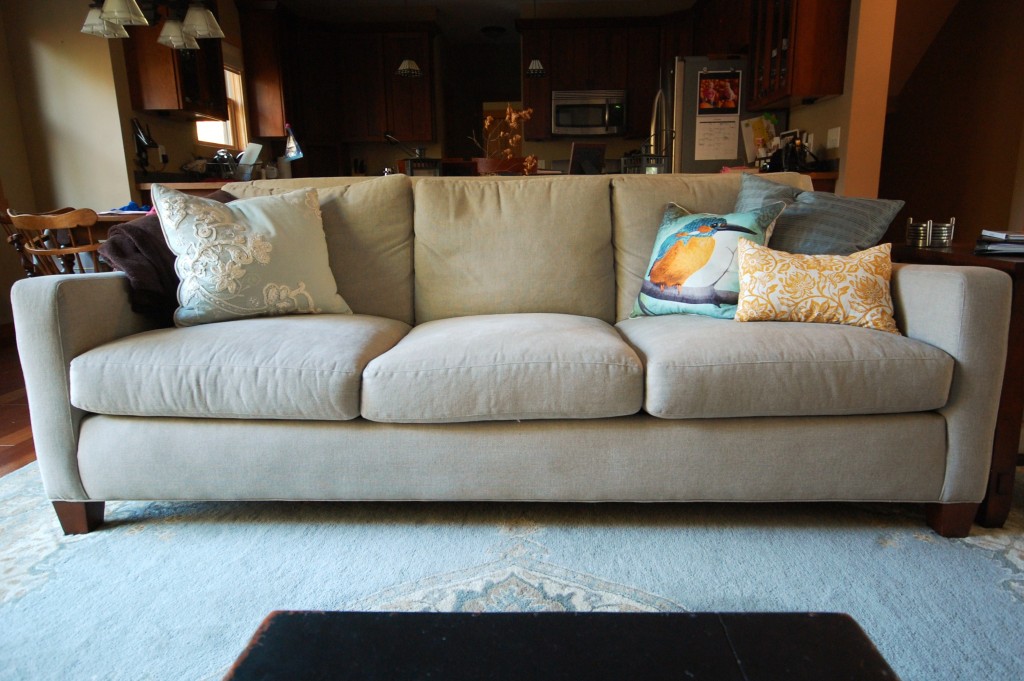 Here's a shot of the whole couch since I know I was negligent in informing you that it arrived back in July.  The official consensus is that we love it and are very happy with our choice.  Yay!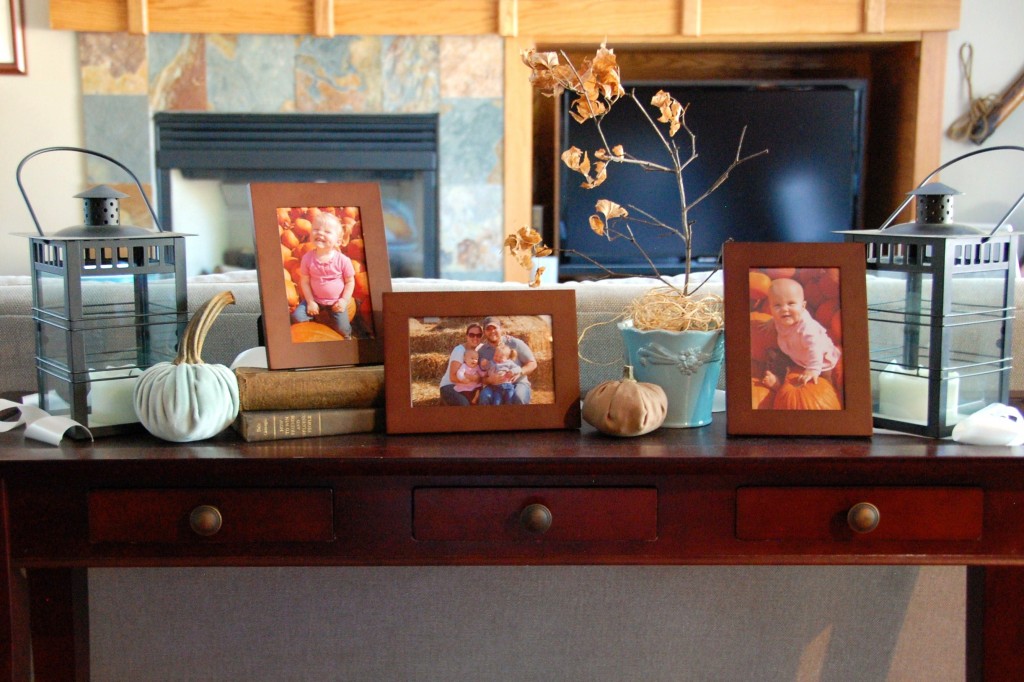 This is the console table behind the couch.  I've been trying to seasonally rotate the pictures every month or two, but obviously had some time off since the pumpkin pictures  replaced pictures of Peter and the girls from my Father's Day display.  Oops!
Moving on to the dining room…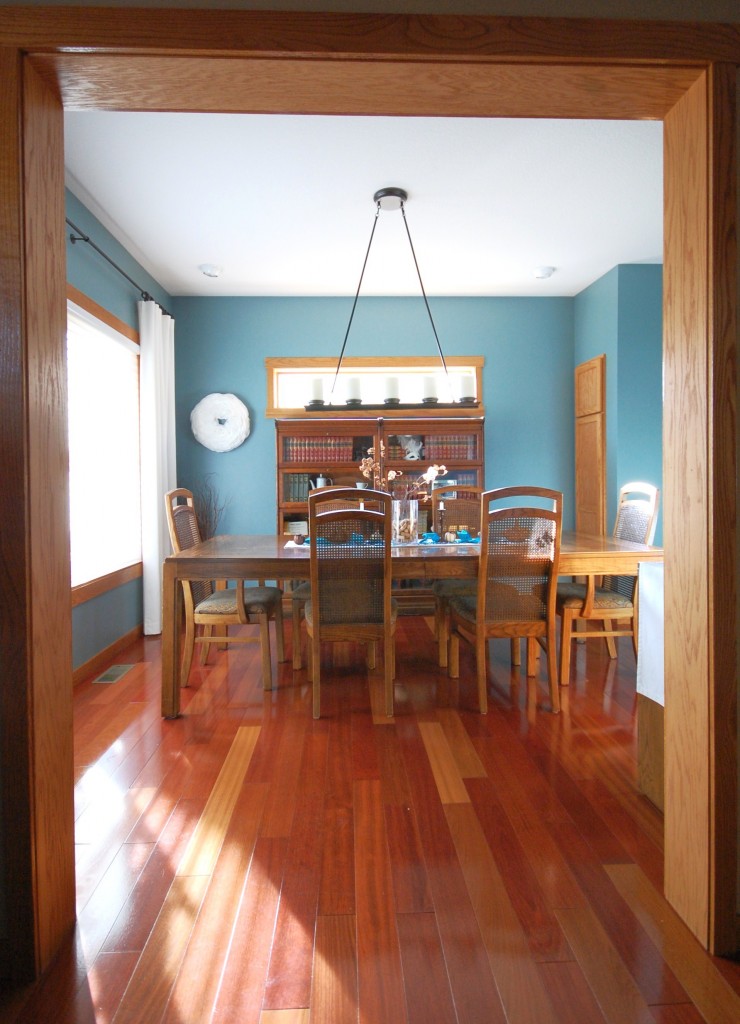 I kept it simple this year and worked with what I had.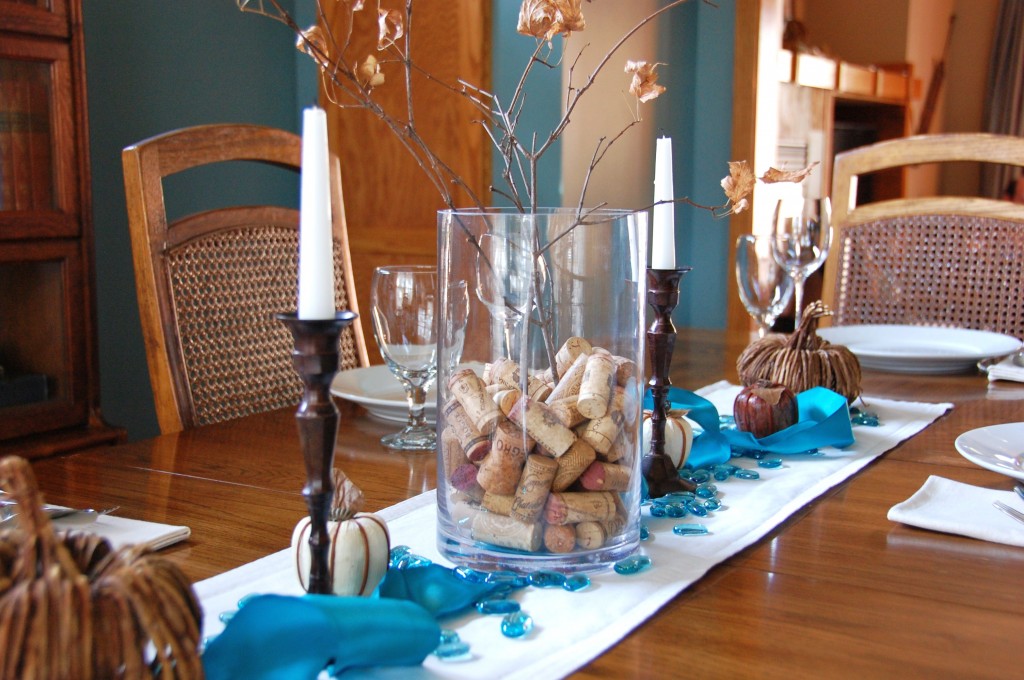 I wish I'd had enough stems to make plush pumpkins for the dining room table too, but I'm saving pumpkin stems again, so maybe next year.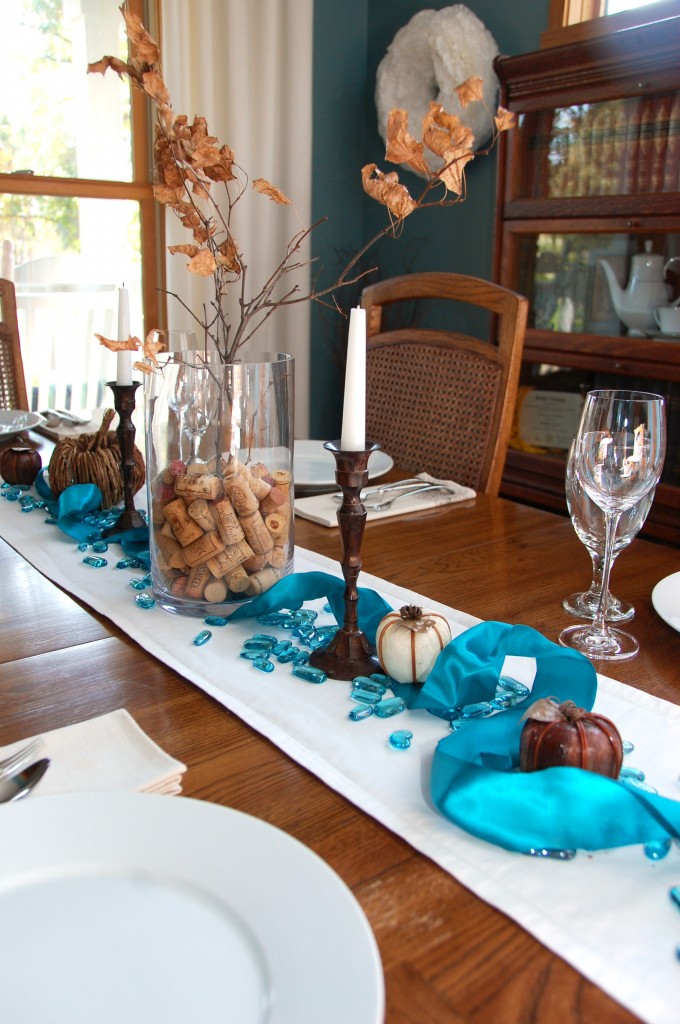 I was pleased with how the branches stuck in the wine corks turned out though.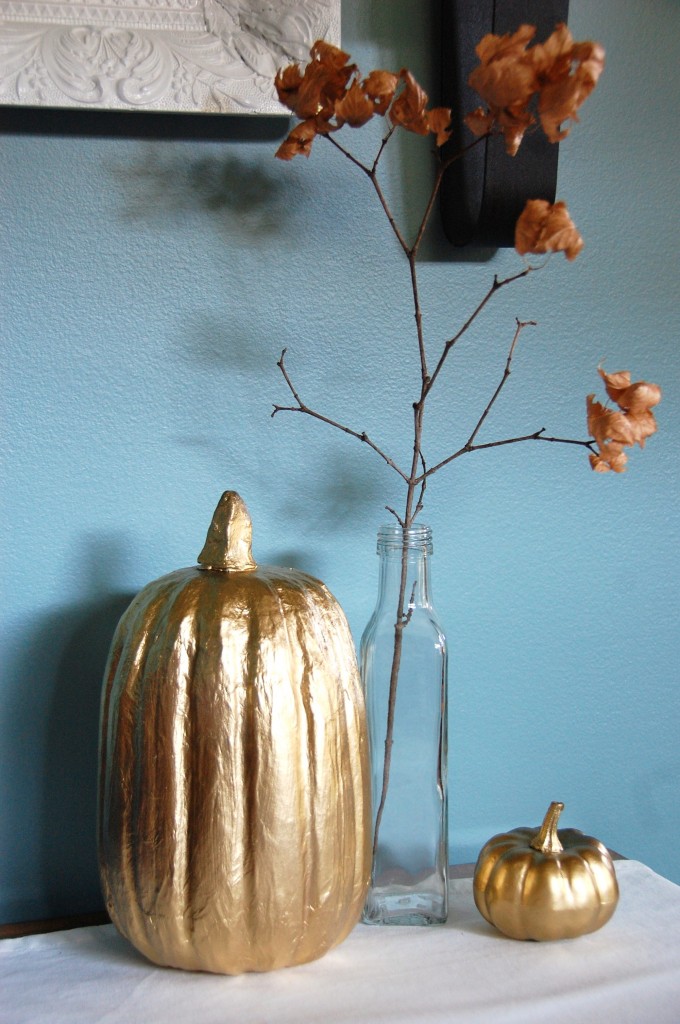 There wasn't much left in my decor bin for the buffet, so I grabbed a couple faux pumpkins from the thrift store, covered them with some gold spray paint and called it good.
Happy autumn everyone!