Dude… It's Thursday night and still no Tips and Tricks Tuesday post here.  For shame…
So here's a quick tip for you, something I recently learned on Pinterest.  Love Pinterest.  Did you know that you can make "air popped" microwave popcorn with nothing more than some popping corn and a glass bowl?
It's soooo easy!  You put two or three tablespoons of unpopped popping corn into a microwave safe glass bowl.  Set the lid on top with just a slight gap for steam to vent…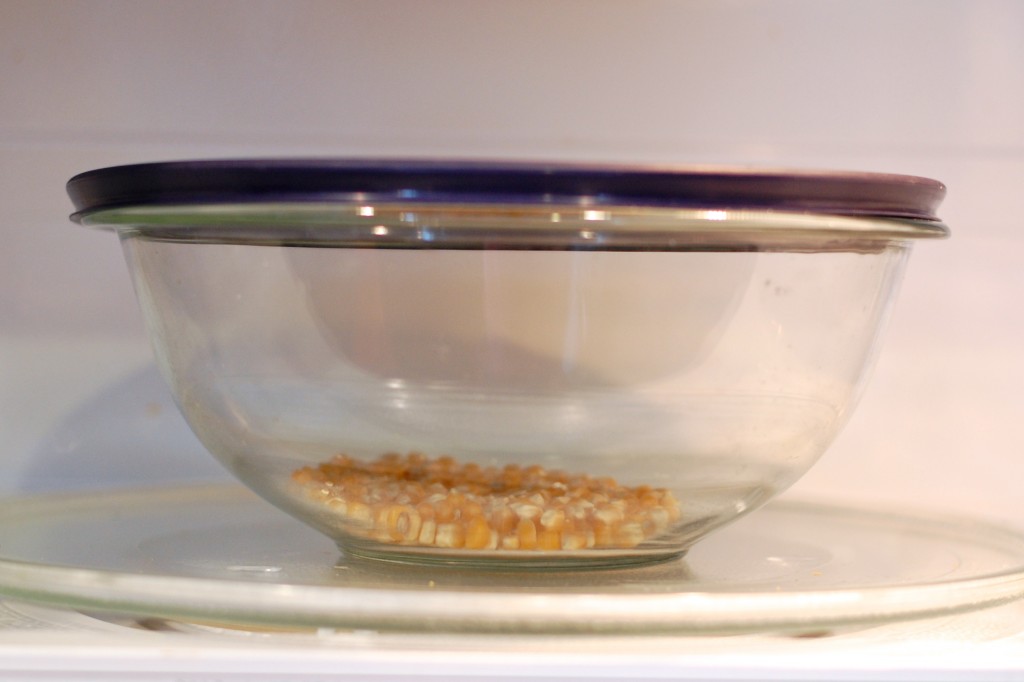 Microwave on high for 3-4 minutes and voila!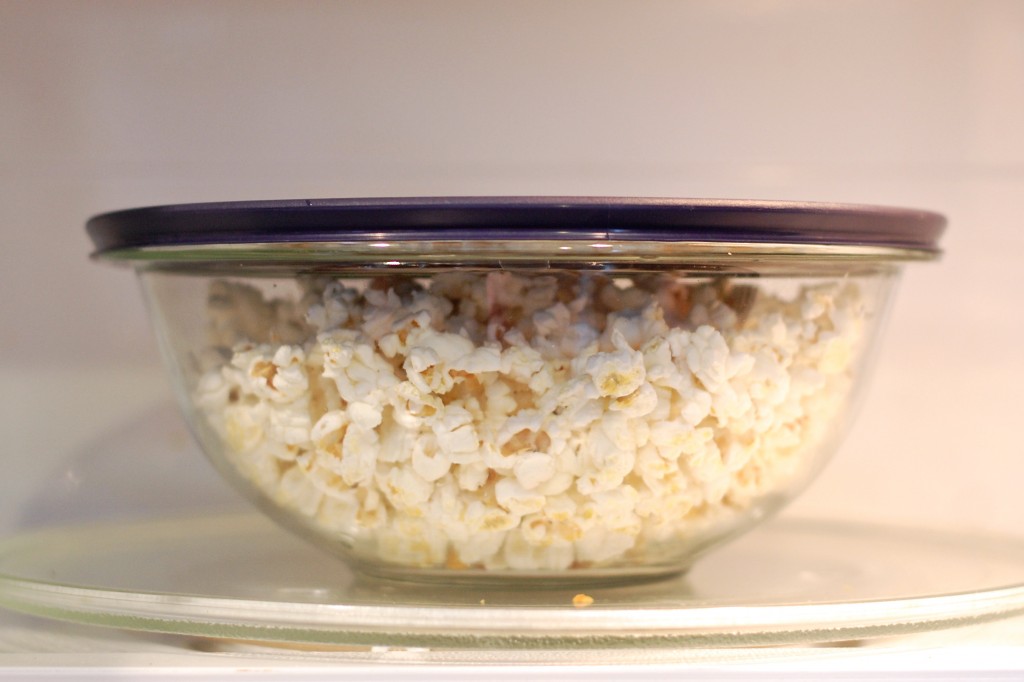 Perfect, healthy, oil-free microwave popcorn!
Use hot pads to remove it from the microwave (the bowl will be HOT) and enjoy your uber healthy snack.  OR if you'd rather have something absolutely divine that is not quite so good for you, stay tuned for an amazing gourmet flavored popcorn recipe I just tried out last week.  It'll be coming your way soon!