I don't know about your house, but I've certainly noticed at ours, that the amount of traffic in and our of our back sliding door increases dramatically when the weather gets nice.  Last year there was always a pile of shoes by the door and dirt all over our hardwood floors. I kept thinking, "We really need a mat for that door," and what do you know, now, finally, a year later, we have one!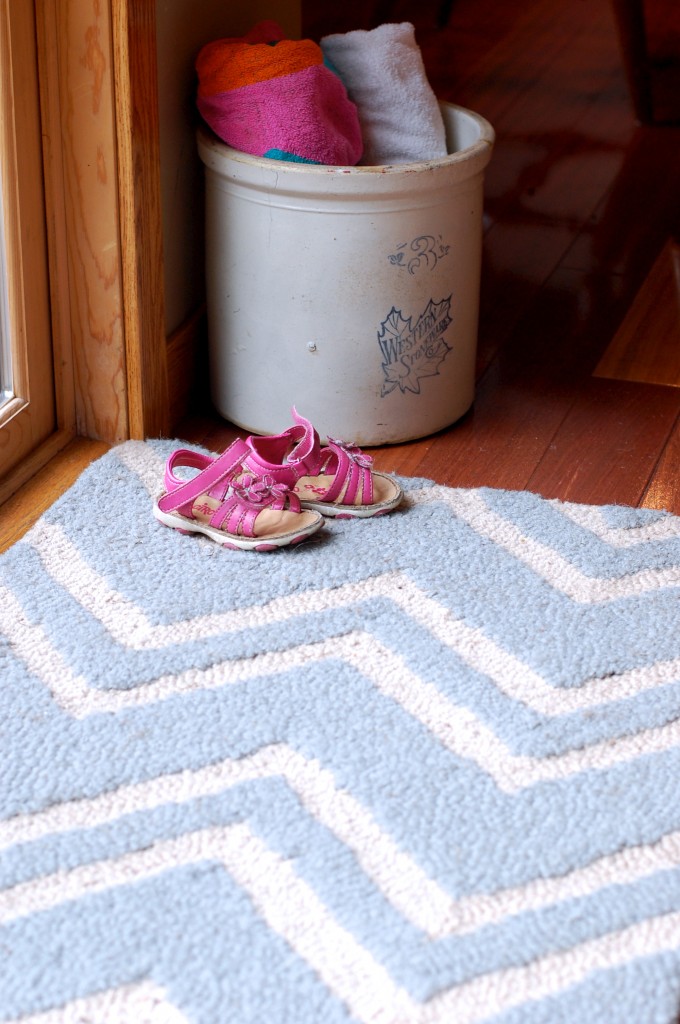 I found this rug on clearance at Target a few weeks ago and instantly knew it was perfect for the space. So my first summer prep tip is, get a mat for your back door…. your flooring will thank you!
But I didn't stop at the mat. I know that often the dirt isn't limited to the kids shoes, so I also wanted to keep a couple towels by the door. Fortunately I had this stoneware crock from my grandmother's house that has been looking for a job to do.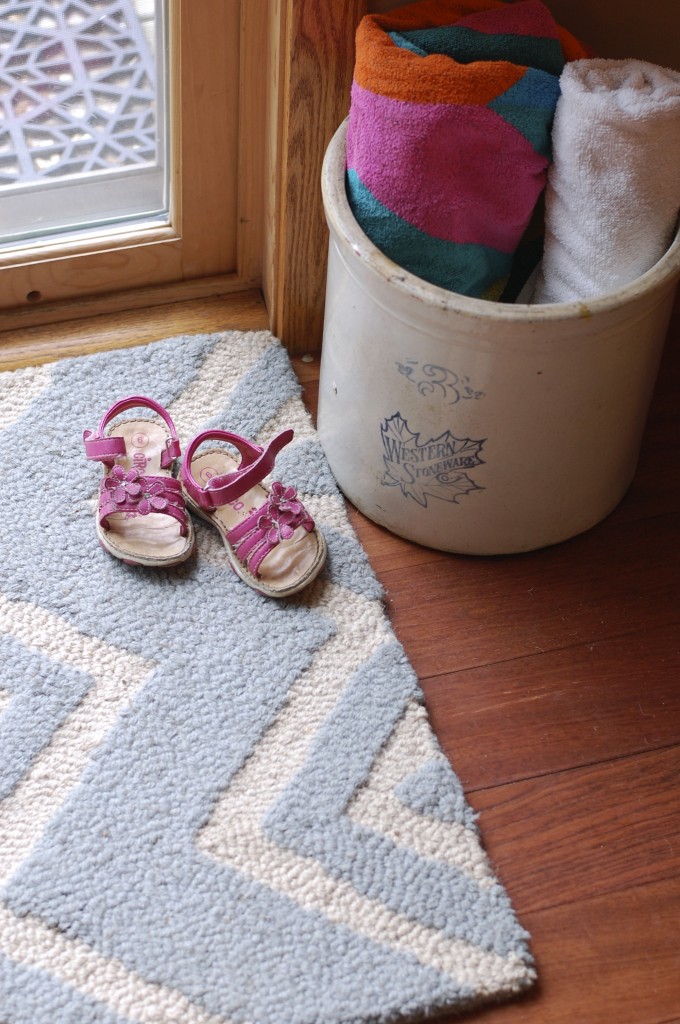 I put some felt circles on the bottom so it wouldn't scratch the floors, added some old towels and *ta-dah* instant dry off/clean up station for kids fresh from the great outdoors!
What about you? Do you all find that the house gets messier the nicer the weather gets? Any tips for keeping the sand in the sandbox and off of the carpets?  Or do you just give in to the inevitable and figure there will be time enough to vacuum in the fall? Do tell!