Okay, so I know I've been slacking here on the blogfront the past few weeks. Sorry about that. My excuse is that I've been fatigued, nauseous, light-headed, and in a fog. Before I start any rumors, no, this is not a pregnancy announcement. I think something is going around. I had one piano student out this week with similar complaints, a neighbor just told me she's been having the same symptoms and Lydia threw-up a few mornings back, which wasn't funny except that the way she put it was, "I had a bad sneeze."
Bright lights have been bothering me, loud noises and whiny kids too. I hate not feeling good when they don't feel good. I have such a low tolerance for whining to start with and being sick brings out the worst in all of us.
So anyway, this hasn't been our best last couple of weeks. But fortunately my garden has been putting on a show. It's amazing how soothing flowers can be. So come pull up a green metal garden chair and I'll show you around my little oasis of calm…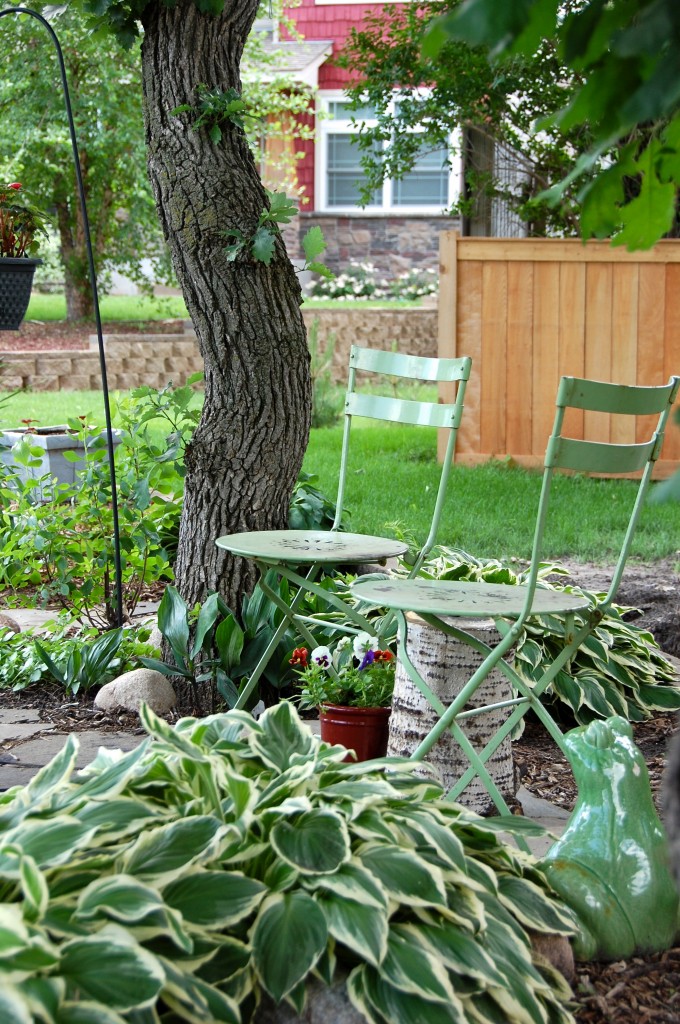 Here's one of the last irises of the year, just blooming its heart out…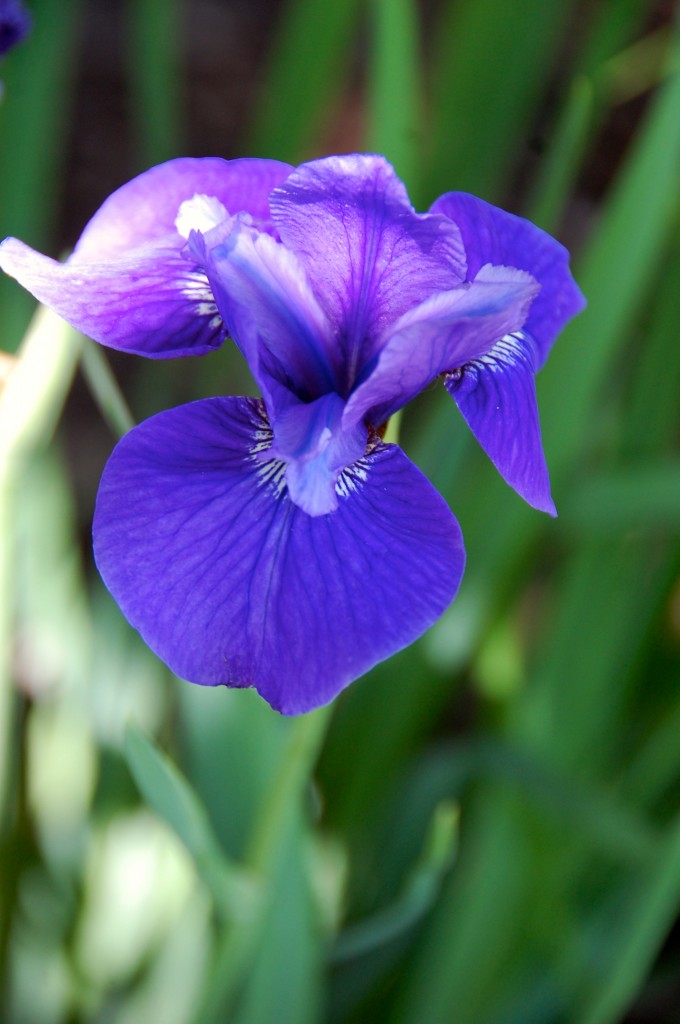 The columbine are almost done too…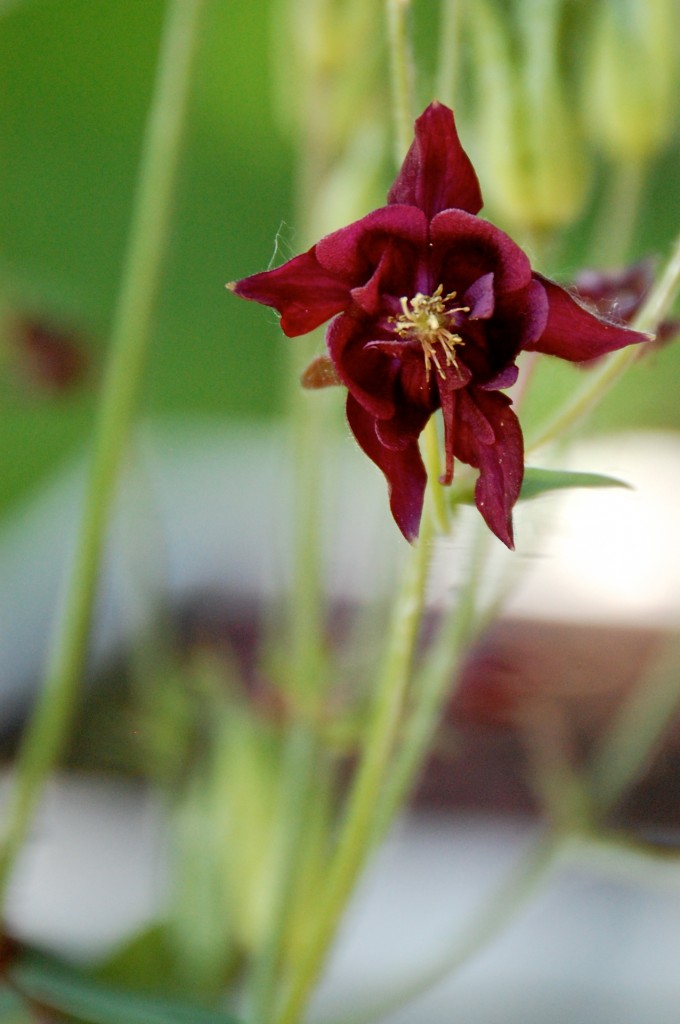 The pots of annuals are still going strong…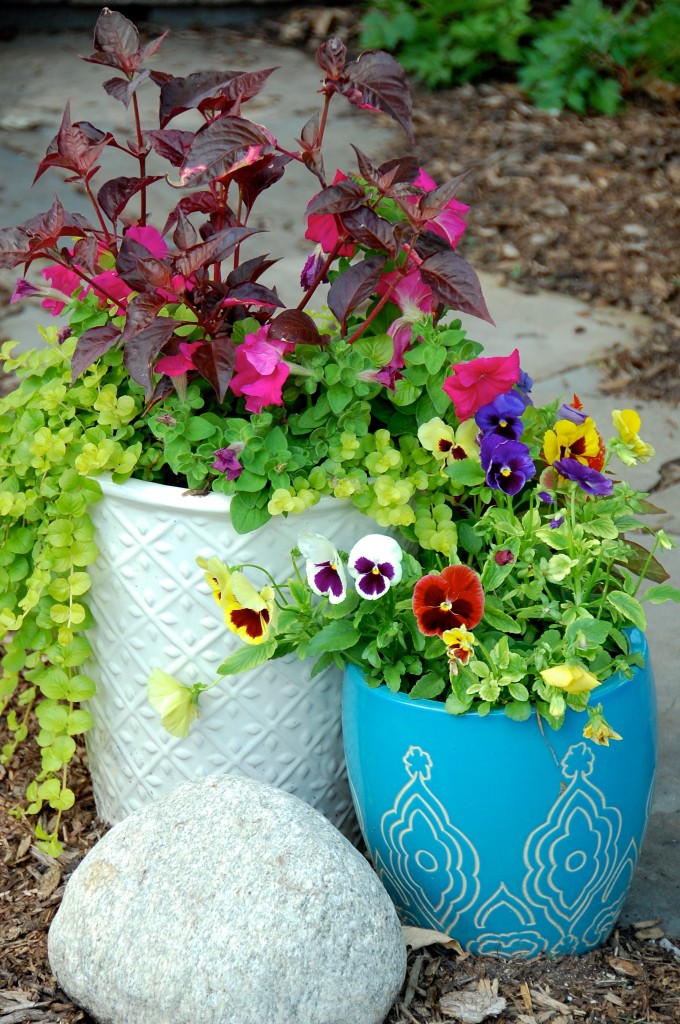 The lamium is a ground cover, so the flowers aren't big or showy, but still cheerful…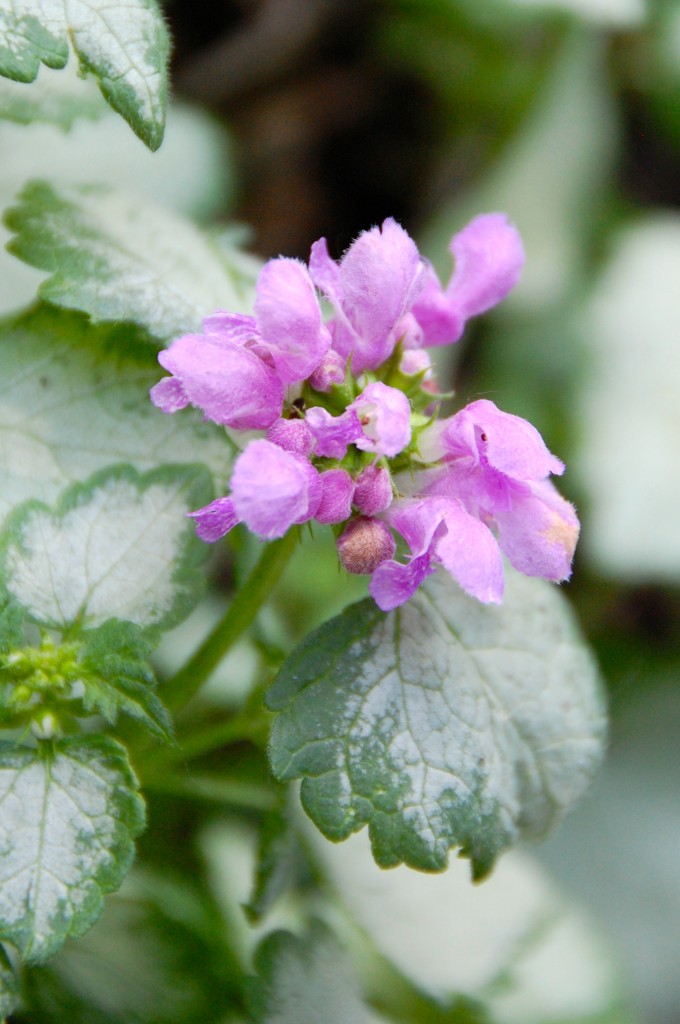 A neighbor gave me some ferns from her yard, and they are looking good, despite the recent transplant. I know they aren't blooming, but I just love the soft feathery look of ferns. I think ferns are my favorite non-flowering plant…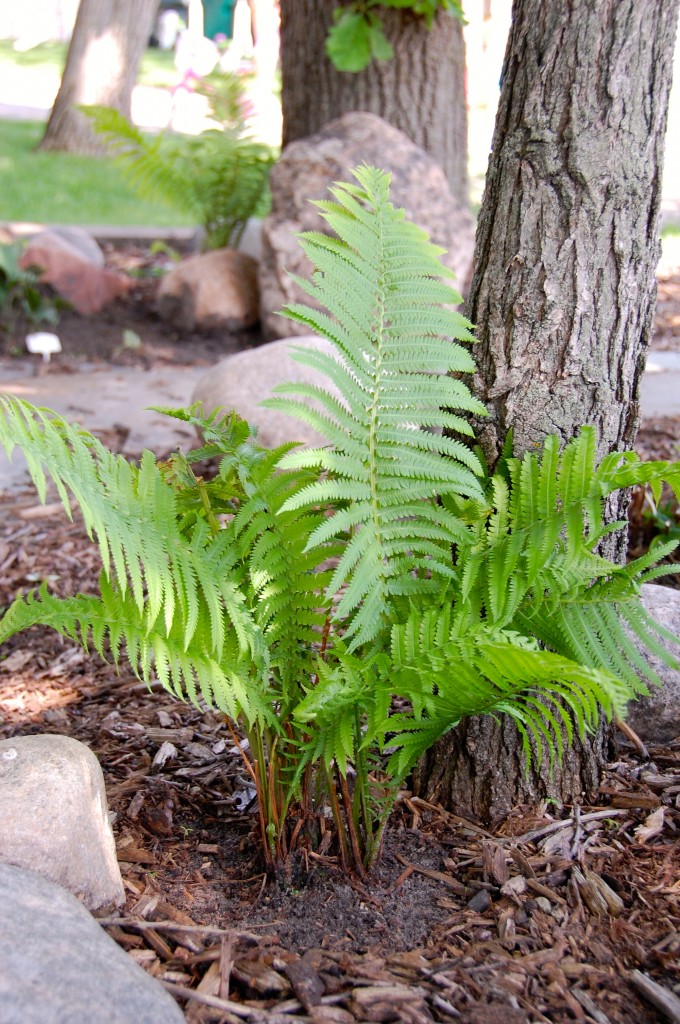 The very first of the gaillardia just showed up this week…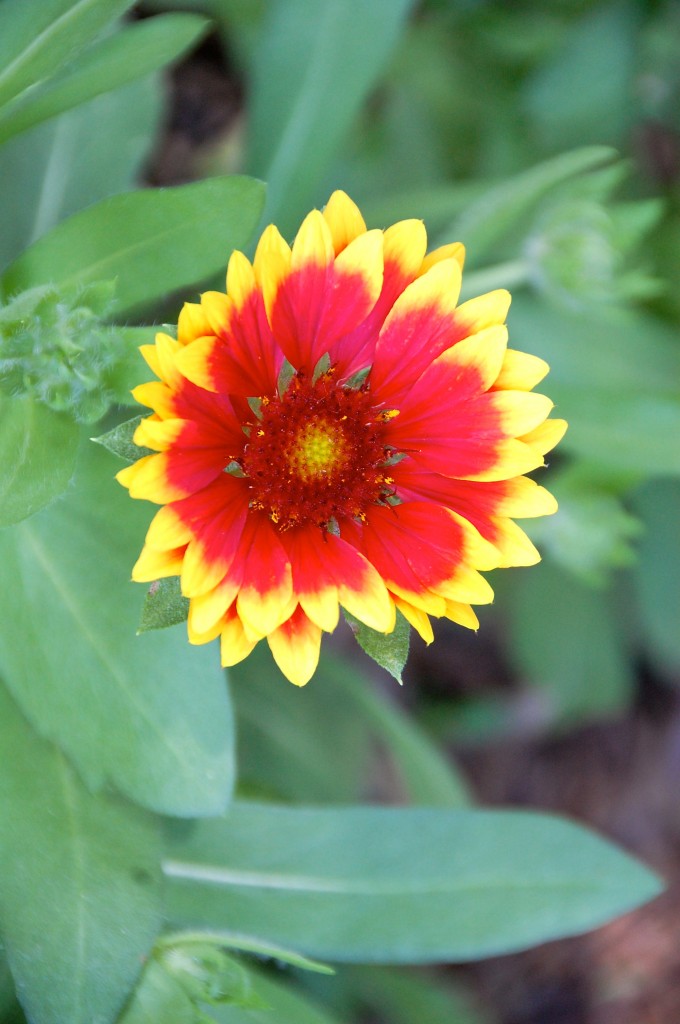 And last, but certainly never least, the peony (aka my favorite flower in the whole world) put on the biggest, fluffiest show it has ever managed…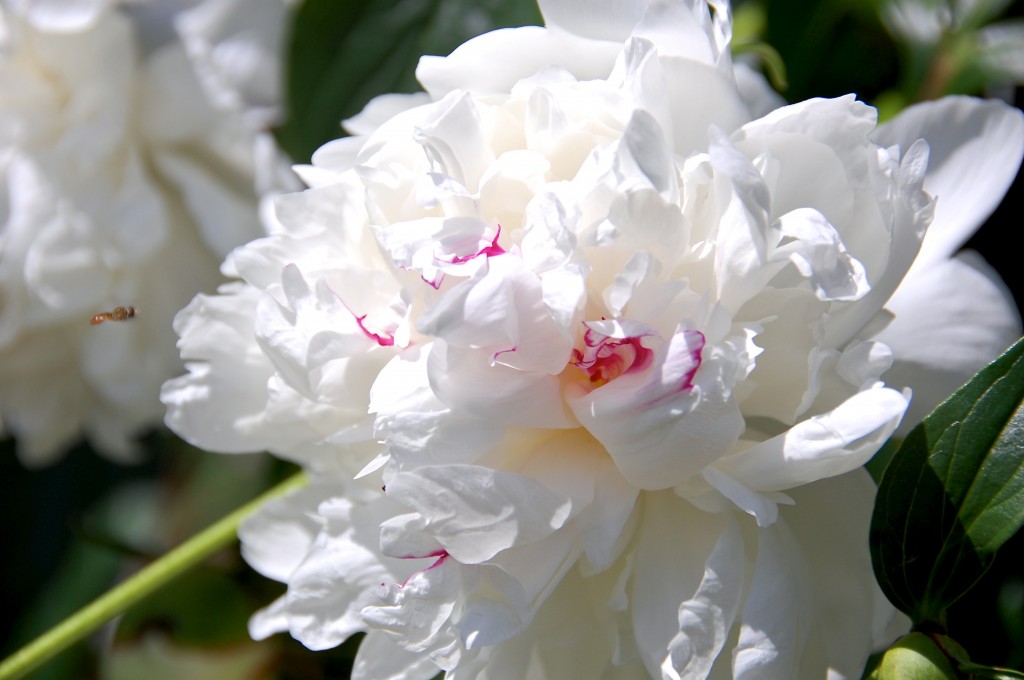 There now, I feel so much better. Flowers, food for the soul. Wouldn't you agree?