As most of you probably know, I spent two years living in Philly after I graduated from college.  This past weekend Peter, Alethea and I took a family vacation to Philadelphia.  It was sort of a 3 year wedding anniversary gift for us, although, I have to admit, the trip was more for me than for Peter.  I know I married a great guy when he's willing to spend his family vacation of the year visiting my old friends.  The trip wasn't a total loss for Peter though, as we were able to procure genuine south Philly cheese steaks: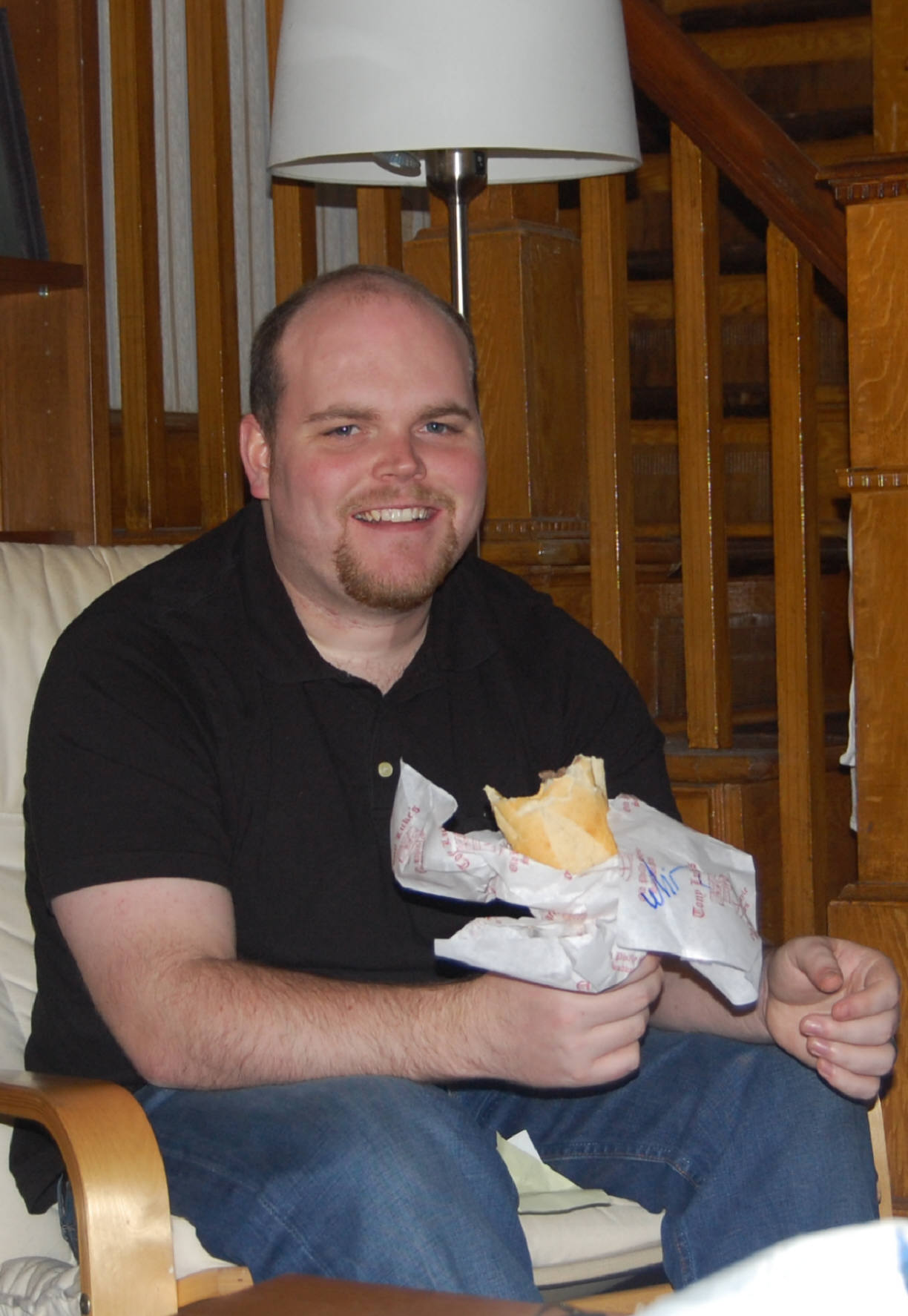 We also got to take Alethea to Love Park, which is where Peter proposed to me 4 years ago: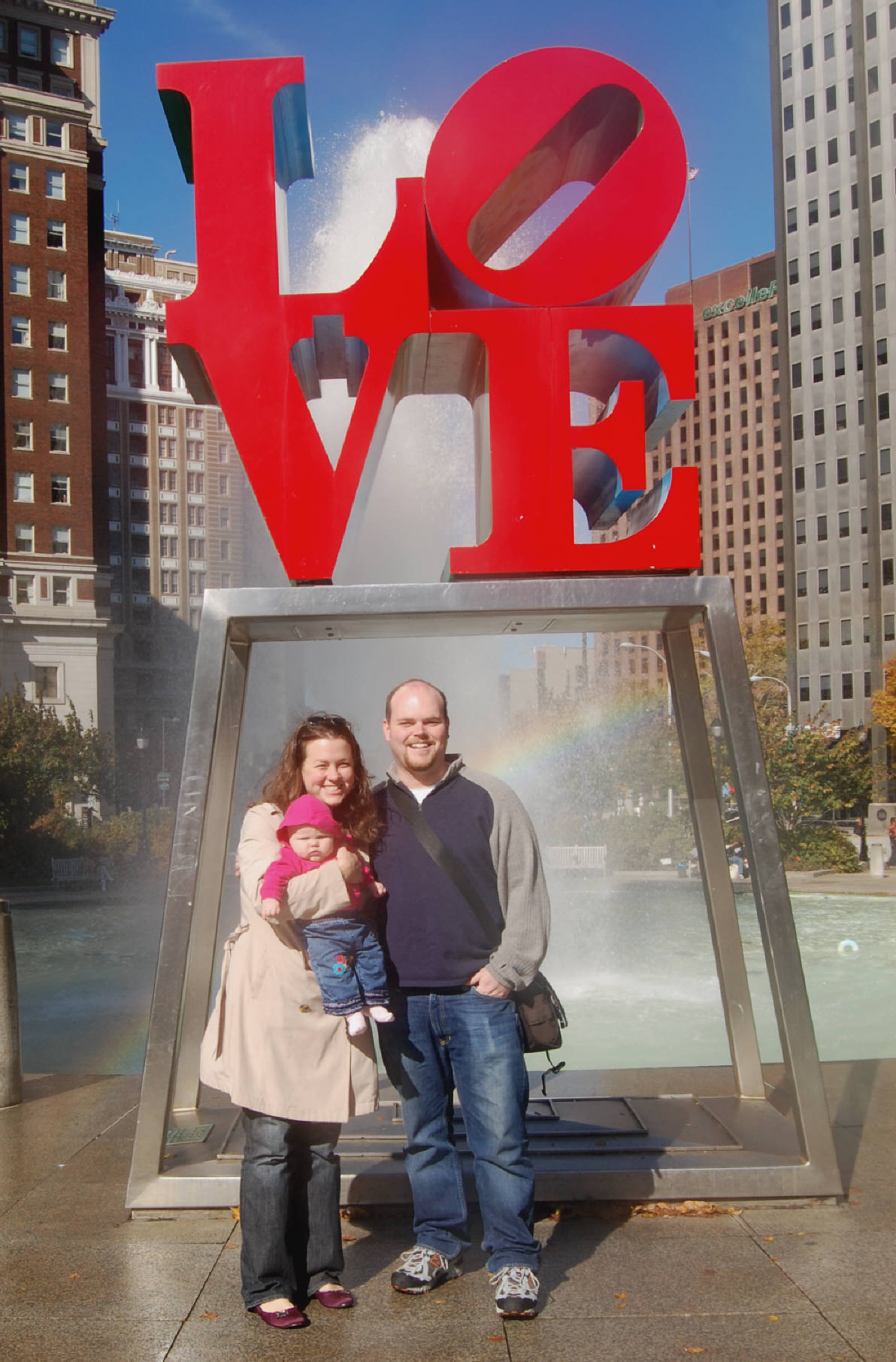 Friends were visited, including many of the seniors from the senior community center where I worked as well as my two former roommates, Katie Jo and Ann.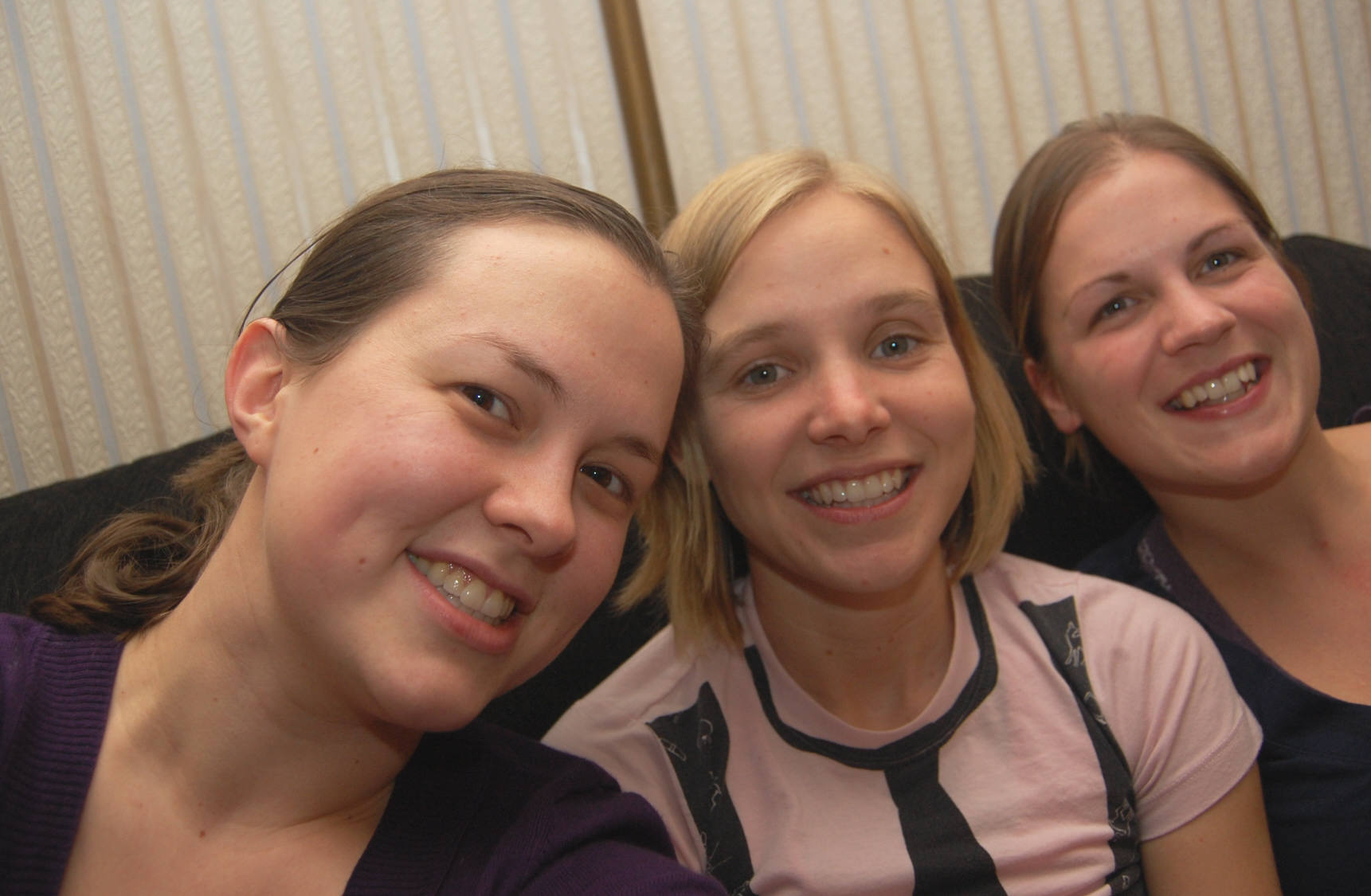 Alethea was a trooper and everyone enjoyed meeting her.  She even did pretty well on the airplane with only a few squawks here and there to indicate her boredom.
Over all, I'd say the trip was a success.  It was so nice to catch up with old friends and enjoy city living once more.