Sorry for the long silence. March came in like a lion in more ways than one around here. Not only was the weather horrible, but all four of us managed to come down with Influenza A during week one of March. Week two found Peter and the girls feeling better, but the flu morphed into a sinus infection and bronchitis for me. The coughing and headaches might have even been worse than the initial flu. So forgive me for not posting. I've been in a bit of a fog.
The good news is March week three brought much improvement to my heath and more interestingly, our family's spring break vacation to Wisconsin Dells, Waterpark Capital of the World. We enjoyed a three night stay at the Wilderness Resort, which boasts four indoor waterparks, plus a variety of other attractions.
I didn't get a ton of pictures (because water and cameras don't mix and because Peter and I were too busy just trying to keep up with the girls), but here are my best shots:
We spent the majority of our time exploring the different waterparks, but we squeezed in a trip downtown to eat at MACS Macaroni and Cheese Shop, which I have to mention because it was sensationally good. Why aren't there more restaurants whose entire menu is gourmet variations on mac and cheese? One of life's mysteries, I suppose.
We also spent one evening chilling in our suite, watching Disney's Frozen and eating popcorn: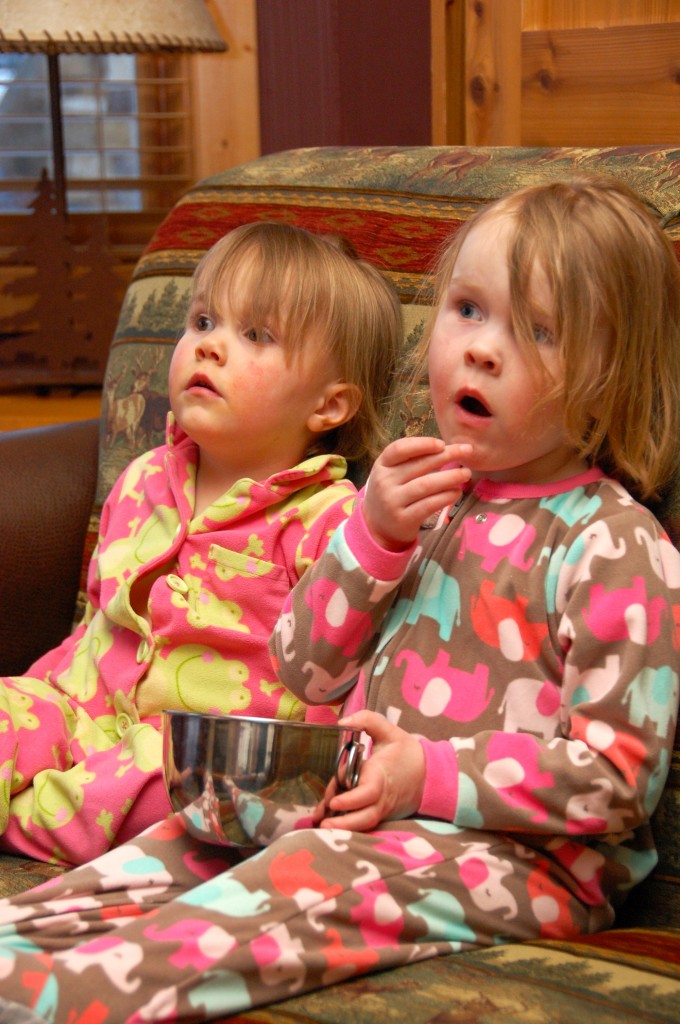 Both girls seemed particularly intrigued by the sisterly storyline. After the movie, Alethea was overheard saying to Lydia, "Don't worry, you won't turn to ice. You'll be my sister forever!"
And then there was swimming and more swimming (and lots of water slide riding, of which I could not for the life of me get a decent picture).
Oh, and I'd be remiss if I didn't mention the Ken-Ducky Derby. Every morning at 8:30am they race rubber duckies down the lazy river. We went two mornings and somehow Lydia's ducks managed to win both mornings, so she ended up with a duck whistle and a water bottle. Alethea's ducks weren't quite as fast, but I was super proud of her for being happy just getting to keep the ducks. She was quite cheerful about it and is already talking about doing more duck races "when we go back".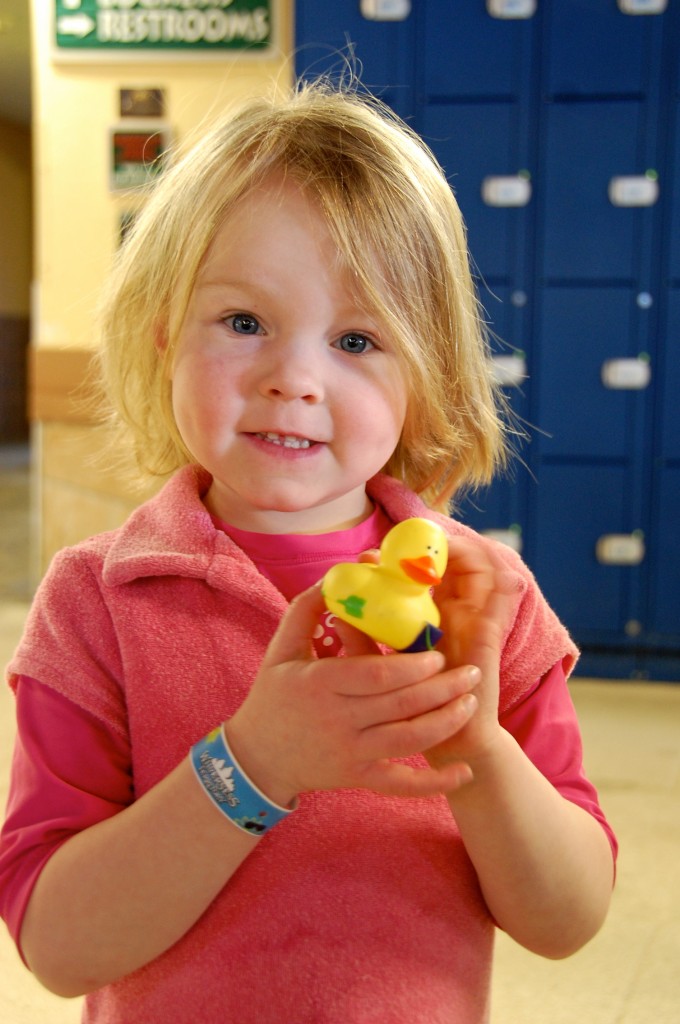 So that's where we've been. My plan for this coming week is to attempt to get back to a normal schedule. Here's hoping March week 4 is in fact like a lamb. Come on spring!