Today was the first day of spring. Oh, I know it's not official, and we may (probably do) have snow coming our way yet, but it was over 50 degrees here today and I wore flip-flops, so I'm calling it close enough. That's why I'm putting up Easter decorations tomorrow. The weather is glorious, and I'm tired of looking at my Valentine's decor, so why not, I ask you, why not?
But before I do, here's this year's February memory table, featuring photos of the girls from Valentine's Days of years past, along with an arrow-pierced heart carved by my great grandfather, and some white tulips…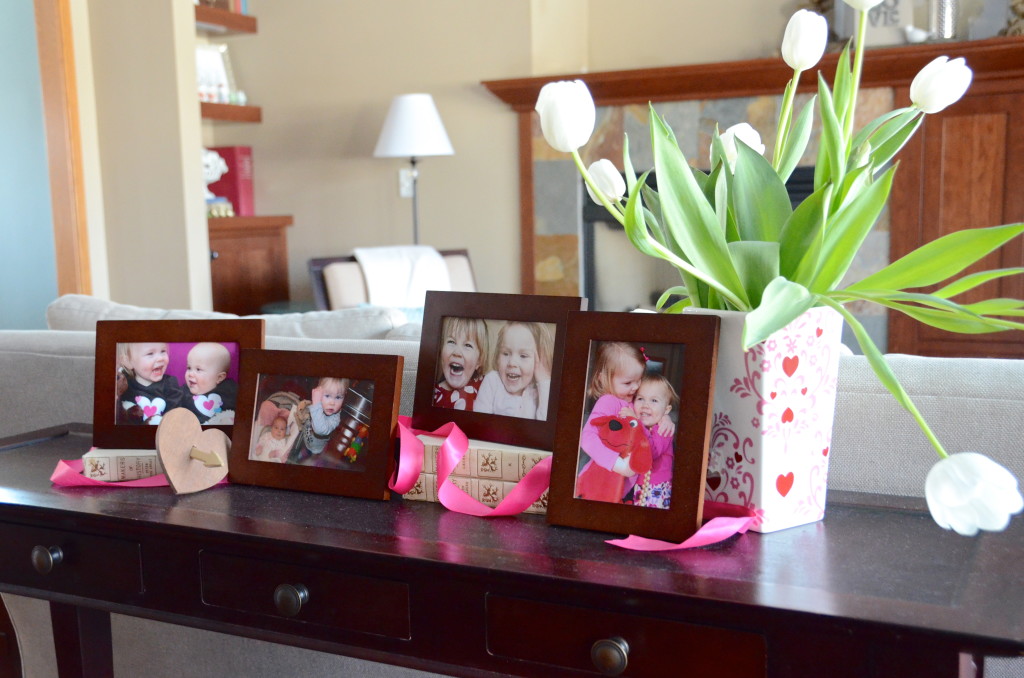 For the mantel, I did a quick and easy craft project that I whipped up after a trip to Michael's. I was so inspired by their spring line, I had a hard time choosing just one project to make. And no, they didn't pay me to say that. But seriously, four vintage-looking metal letters, a pre-made riveted burlap canvas, five minutes and a bit of super glue was all it took to make this little baby…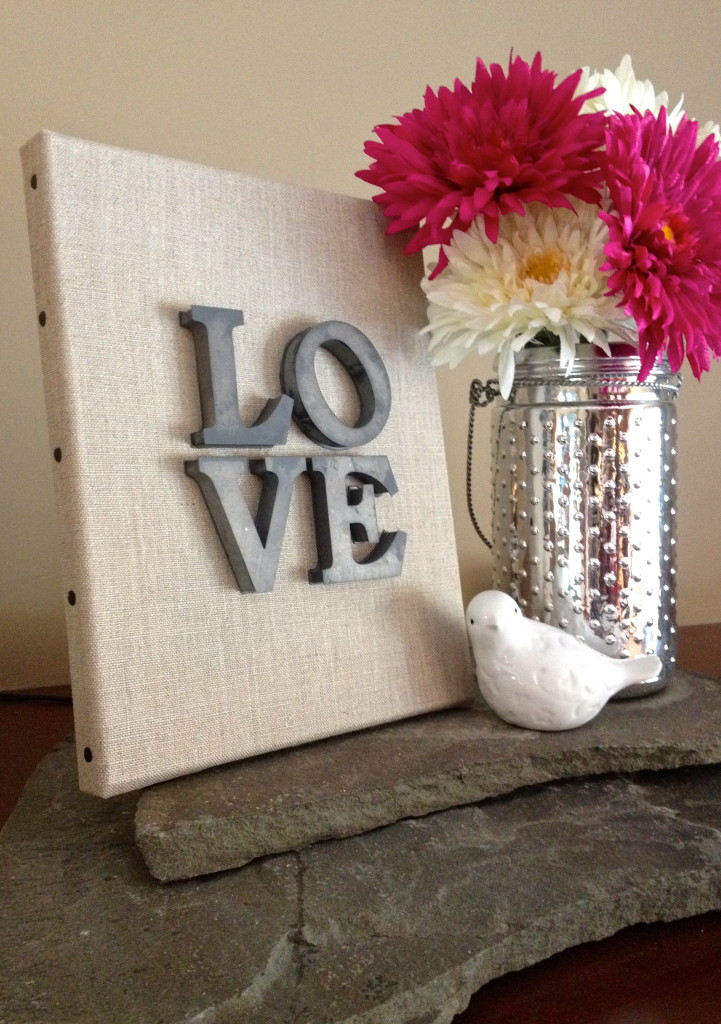 Which was inspired, of course, by the Robert Indiana "Love" statue in Philadelphia, ever of significance in our home because we were standing next to it when Peter proposed to me. (And it's where we took Alethea on her first ever airplane trip in October of 2009.)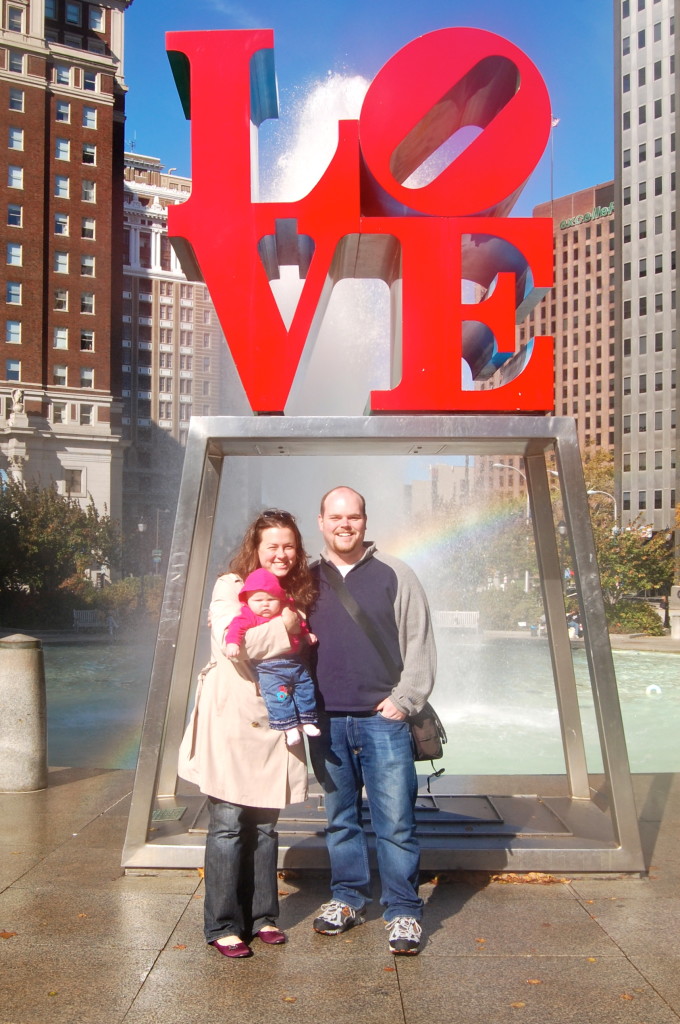 I used this free printable as a guide for my chalkboard art. Then I added my five-minute canvas to the mantel with an assortment of other items I already had on hand and after a few shifts, tucks and tiny tweaks, I settled on this arrangement…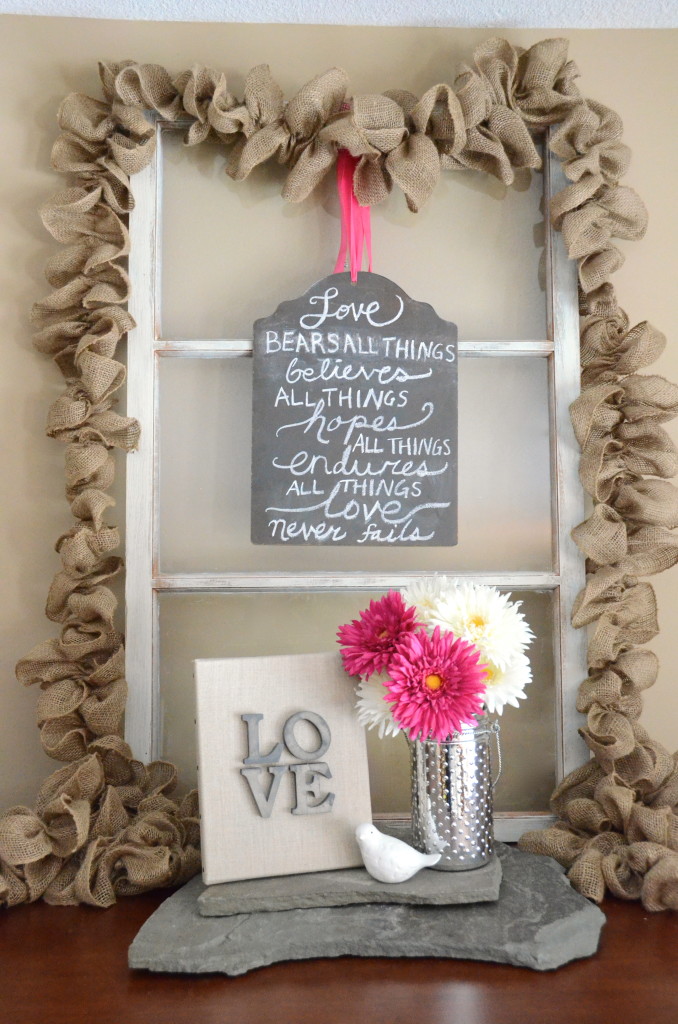 My best Valentine's mantel ever! (Okay, so it's only my second year doing one, but who's counting? Not me!)
And now that you're feeling all lovey-dovey inside, let's move on to Easter, shall we? Hurray for SPRING!!!!