I just changed my third poopy diaper of the day.  Peter and I often talk about how nice it will be when our lives don't revolve around our children's bowel movements.  Then we we can quit having conversations like this:
"When was the last time Lydia pooped?  I think it might have been two weeks ago."
"No, I'm pretty sure I changed one earlier this week."
And…
"Don't give Alethea any oranges for dinner.  She's already had one today and her diapers lately have been really gross."
Truly, there are many joys in parenthood.  This isn't one of them…
I do however enjoy thinking about what my children might be passionate about when they get older.  As of today, I'm convinced Alethea will be an artist.  Check out the installation she put together overnight: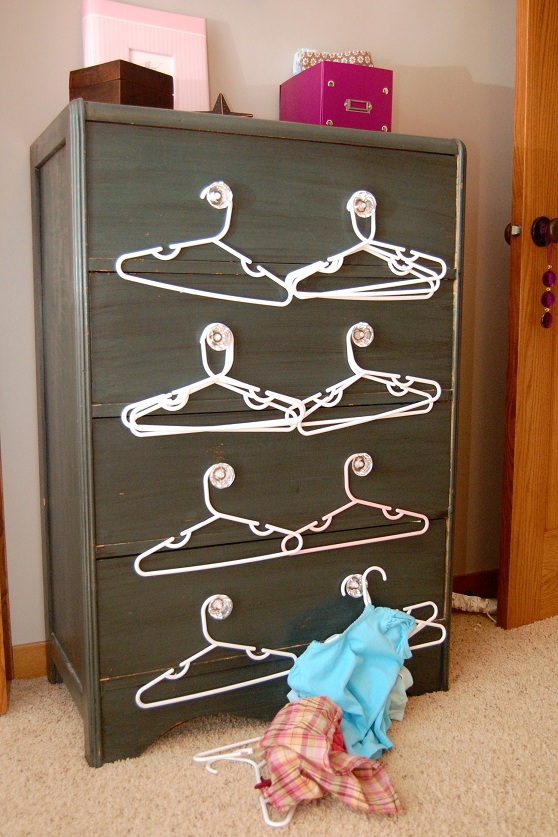 We call it So Many Hangers, Nothing to Wear
Yup, she's definitely the next Andy Warhol.