Here's a tip for you:
When your two year old wakes up crying Tuesday morning because her ears hurt and she's running a temp, and then gags while coughing, which necessitates a cleaning of the living room couch, that is the moment when the rules fly out the window and you find yourself doing everything you said you'd NEVER do as a mom, aka…
Letting the kids watch their entire week's worth of TV time in one morning.
Letting the littlest one fall asleep two hours before nap time, sitting in her chair, still wrapped in a towel from bath time.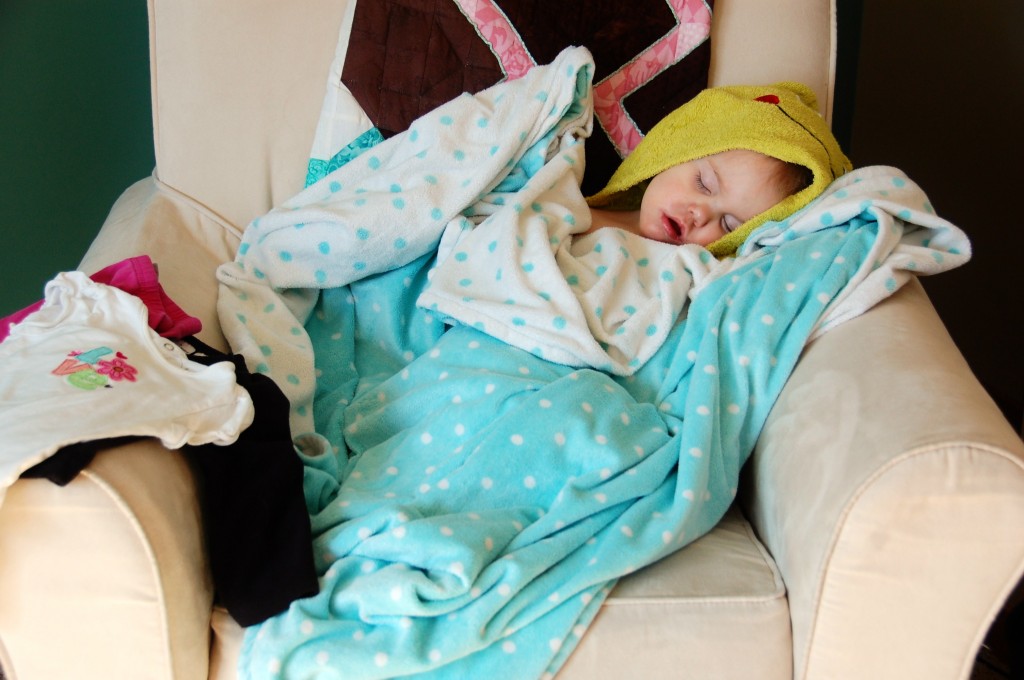 Feeding them animal crackers and juice boxes for lunch.
Phoning it in on your Tips and Tricks Tuesday post, even though you sort of phoned it in last week too.
It's been one of those days around here.  I'm learning as a mom that there are days you thrive and there are days you just survive.  I'm also trying to learn to be okay with that.