The girls and I hit up our local thrift store's 50% off everything summer clearance sale today and I'm pretty pumped about our $11.19 in loot.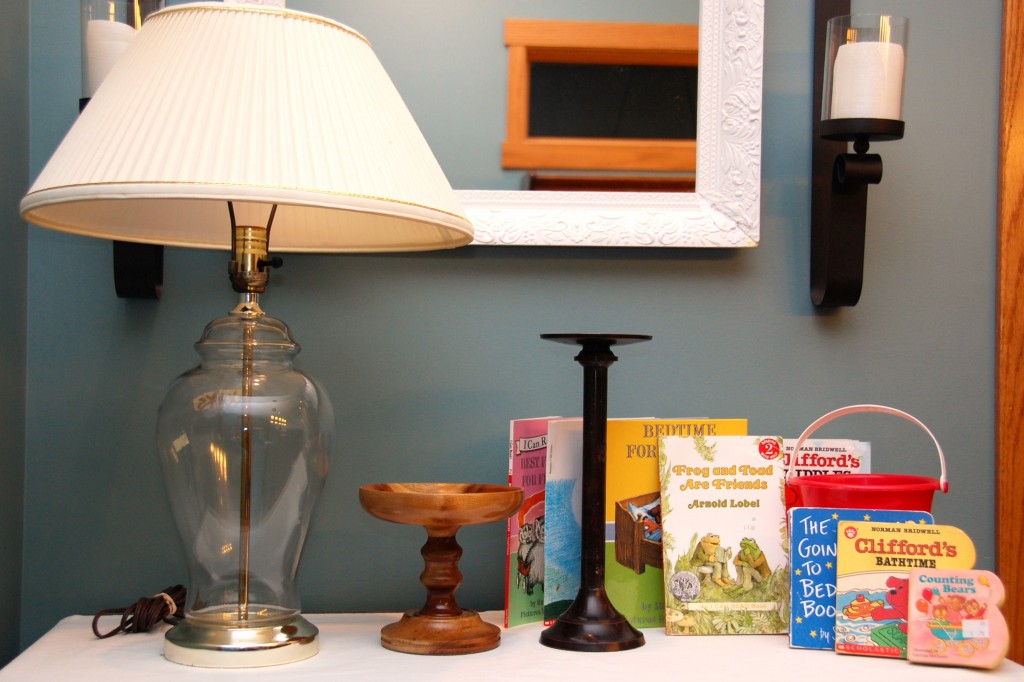 I picked out a lamp and two candle holders and the girls grabbed eight books and a red plastic bucket (because it was 25c and you really can't ever have too many buckets).
The lamp is my favorite find, although when Peter came home, he took one look at it and said, "What is that?!"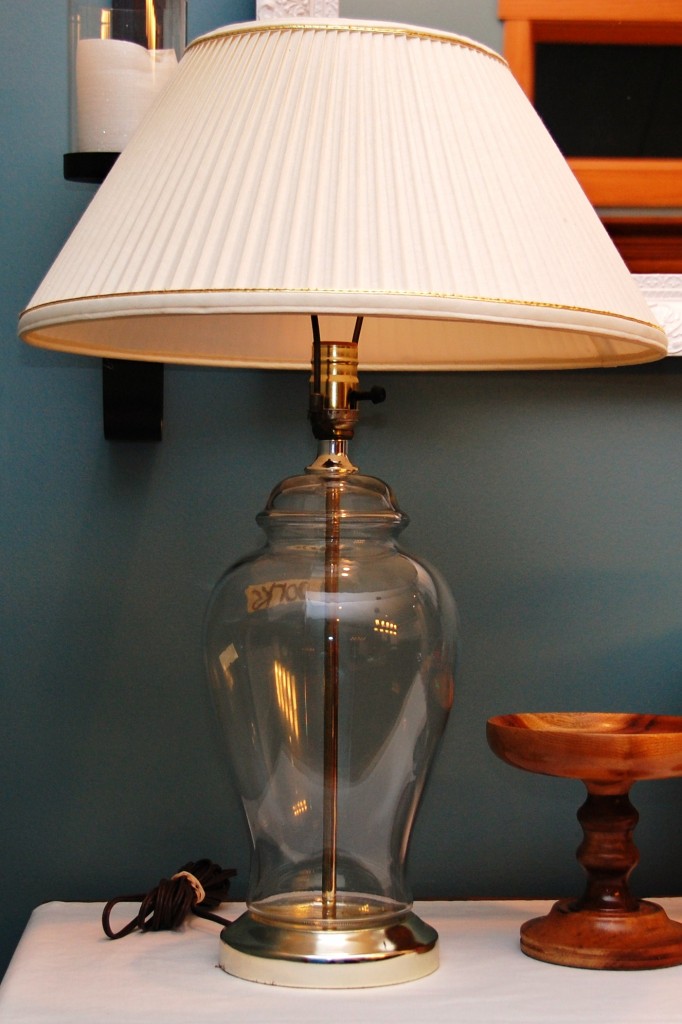 Yes, it is hideous, I must admit, but I'm picturing it with a nice little paint job and a brand new shade.  "Have a little faith," I told him, "It's going to look fabulous when I get through with it."  (And if it doesn't, I can always redonate it and the thrift store can get another $4 for it from some other DIY sucker.  Win-win.)
So now I just have to decide, do I try a faux mercury glass treatment on the glass like this one from Target?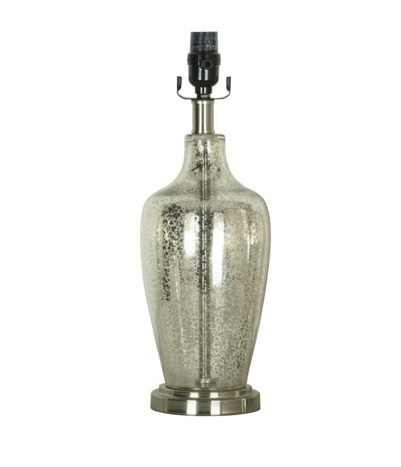 Or do I leave the glass clear and maybe put something inside it, kind of like this one from Amazon.com?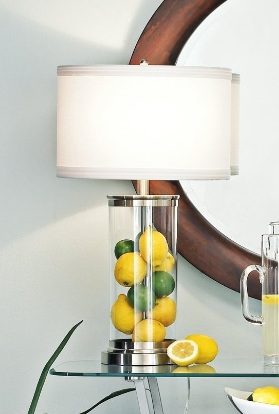 Decisions, decisions.  Any votes?