Sorry for the long blogging break.  We've had a busy last week or so.  Here's what we've been up to…
Last week Monday through Thursday, we took a little family vacation to a hotel/waterpark in Duluth.  Not the most exotic destination, I know, but after last year's somewhat disastrous spring break trip, we decided to keep it simple and affordable by avoiding air travel and limiting the trip to four days.  And what do you know, it pretty much worked.  There were some melt downs and Alethea started asking to go home a full 24 hours before our departure, but over all, Peter and I agreed that it was one of the best family vacations we've had since Alethea and Lydia arrived on the scene.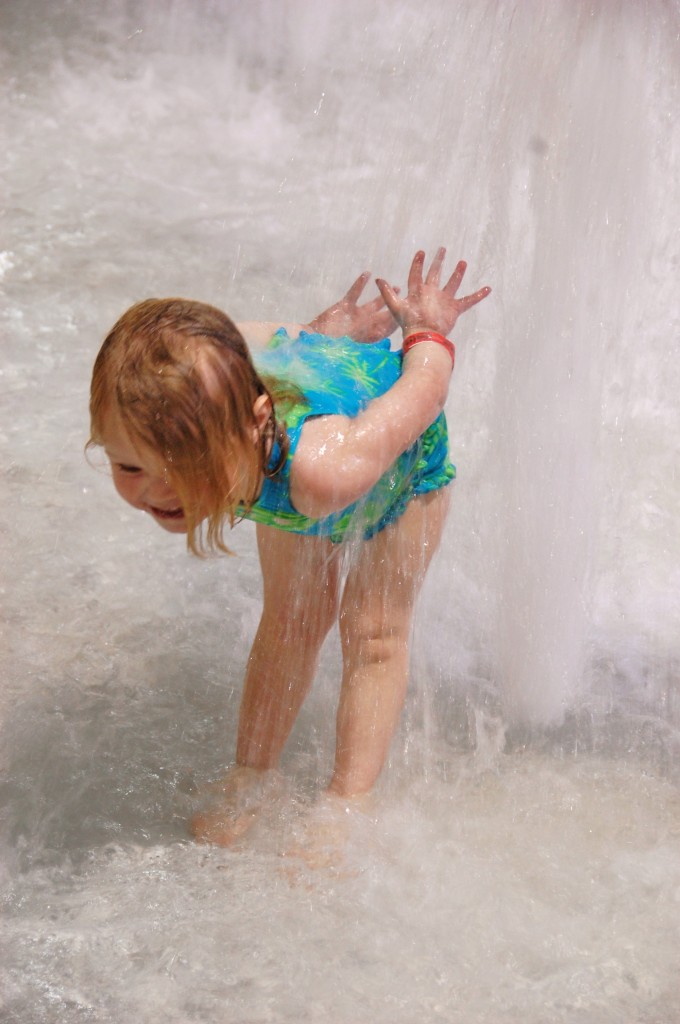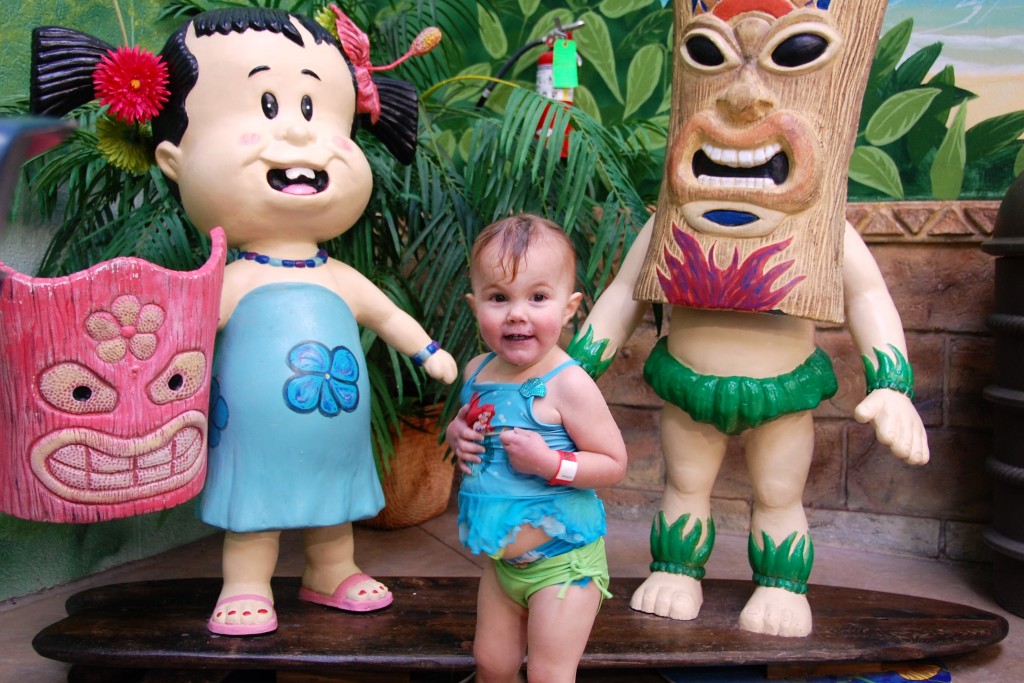 Naturally, the waterpark was the highlight of the trip and the yellow slides were the highlight of the waterpark.  It did take the girls three trips to the pool before they worked up the bravery to duck under all the falling water to access the slides, but once that was done, they were interested in trying nothing else.
The Friday morning after our trip we took it easy at home and tried to do a post-vacation decompress, but that evening I went out with some friends for a ladies night out at a restaurant/bowling alley in Minneapolis.  Unexpectedly ran into my brother-in-law there, hanging out with his friends, which made me feel good to know that I'm at least cool enough to frequent the same establishment as people who are still young and childless.  Maybe I'm not SO old?
Let's not dwell on that question… So, Saturday we took the girls to a local Easter egg hunt.  There aren't too many places in the world where hundreds of people would show up in 30 degree weather to pick up plastic eggs out of several feet of snow, but Minnesota is one of the few.  And yes, Alethea did choose to wear a dress and yes, she was quite cold.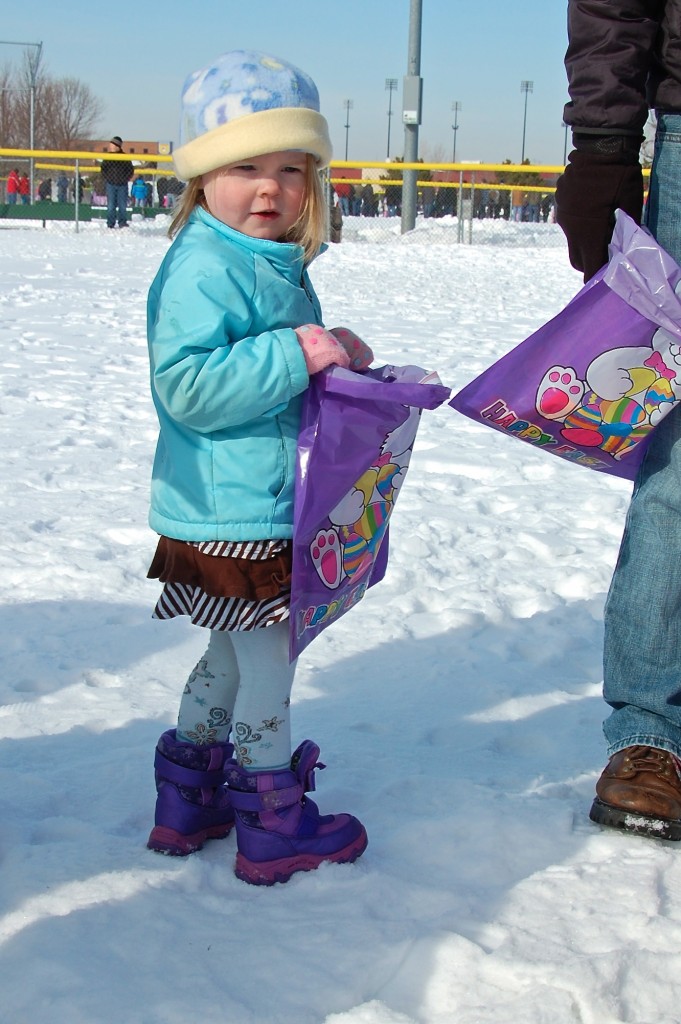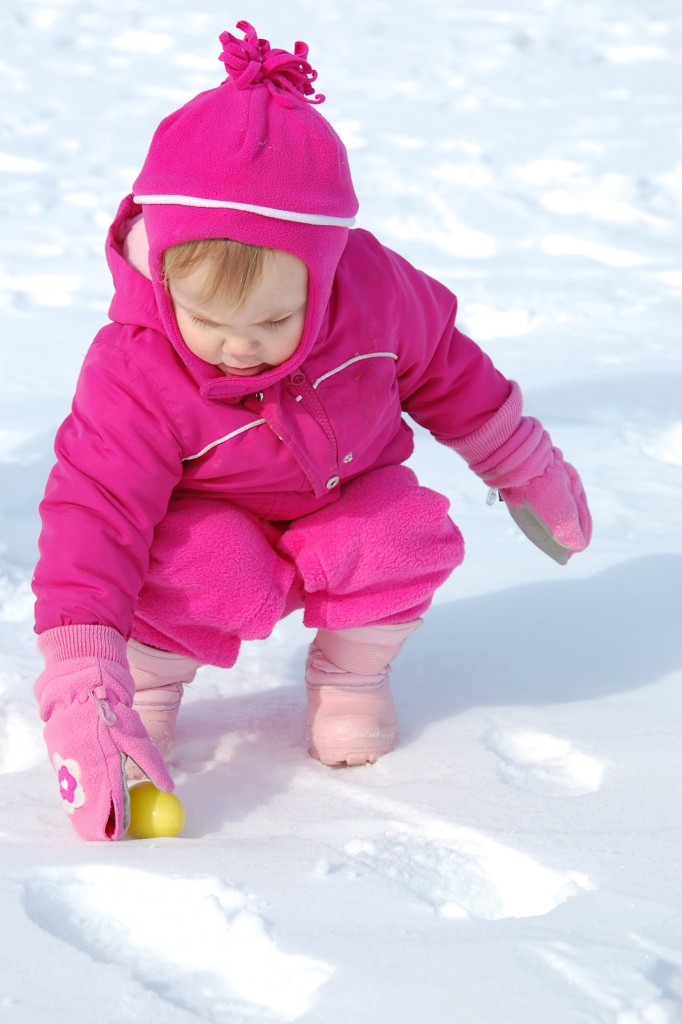 The girls both enjoyed gathering eggs, were thrilled to discover that they contained candy and afterwards, Alethea was even brave enough to have her picture taken with the Easter bunny.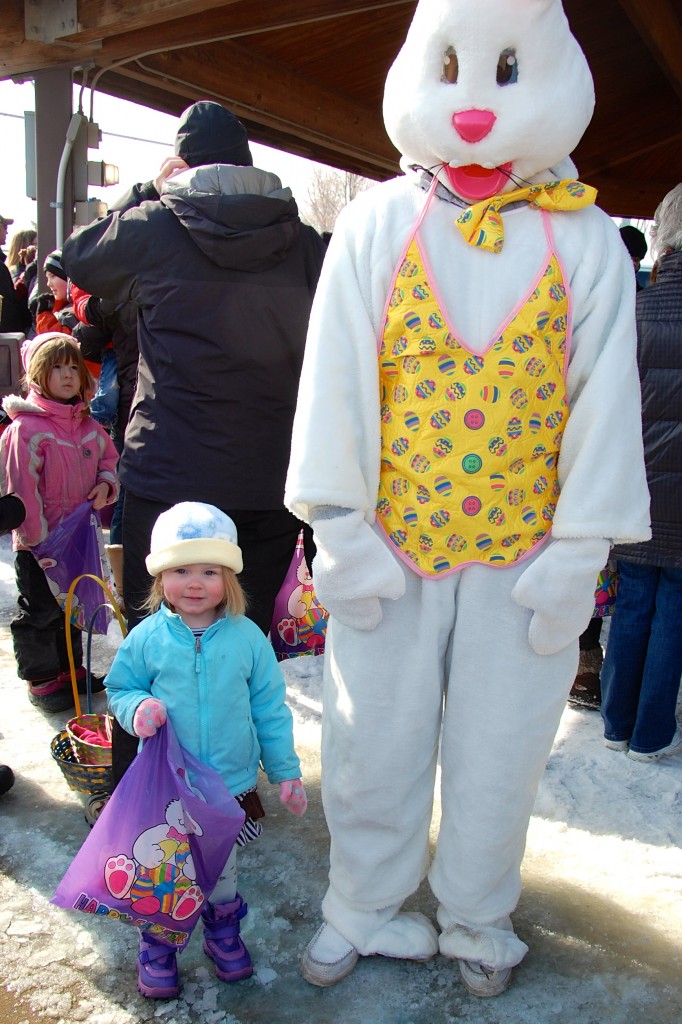 Lydia was not so confident and actually twitched nervously every time the bunny moved, so I have no picture to share of her snuggling up to him.  I did get a good one of the girls hugging each other though…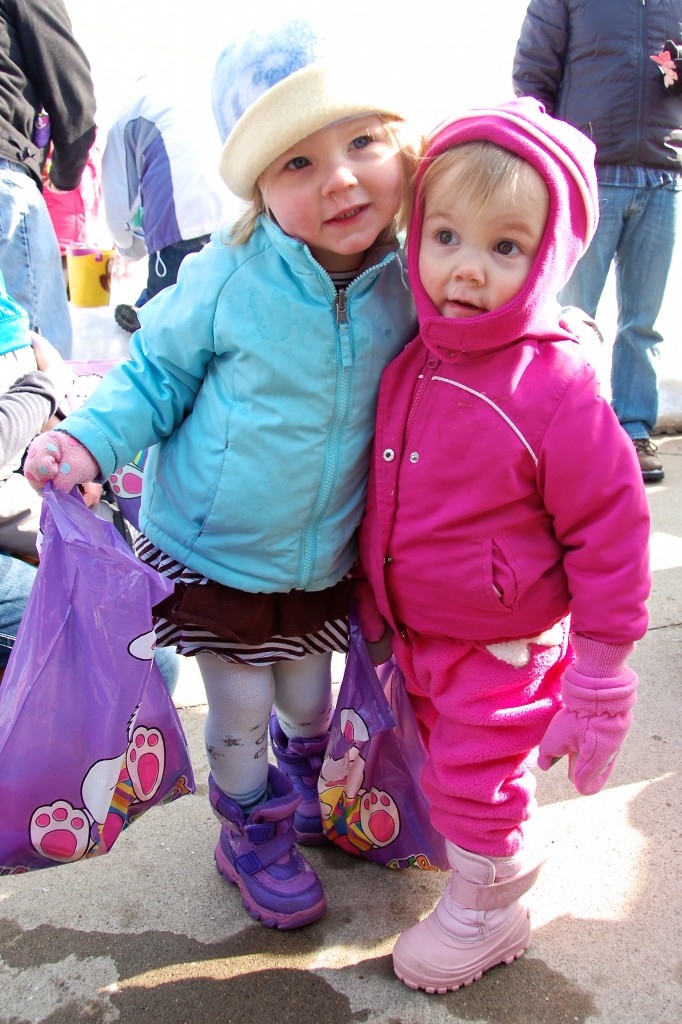 Sunday was church and afterwards a friend and I stayed to do some painting.  It was supposed to be a couple of quick walls, but then we kept finding more to do, so I arrived home late in the evening, quite sore, and not at all ready to jump back into our regular routine on Monday morning.  Oh well!
So now we're all back to our usual stuff: playing with stuffed animals, going to work, reading books, teaching piano lessons, doing dishes and lots and lots of laundry.  Oh and planning Alethea's birthday party, buying her present off Craigslist (she's getting a bike, it's pink and has streamers on the handlebars), prepping for Easter dinner (we're hosting) and tracking down stuff for the girl's baskets. And dreaming of spring… always, always dreaming of spring… sigh…
What have you all been up to lately?