So this weekend we did a bean face-lift.  The weeds were starting to pop through the mulch and everything just looked a little tired, so we pulled the weeds and added 16 more bags of mulch (take that weeds!)…  Here's how it turned out: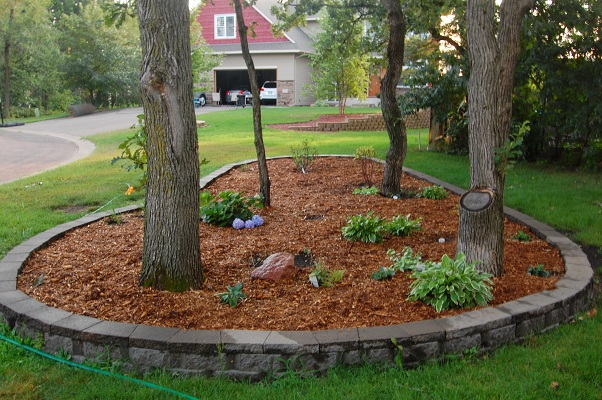 As you can see, we've added quite a few plants since the last time I posted bean photos.  Still, if you look at it and imagine a little flagstone path winding through, a nice cedar bench and a whole lot more plants, you'll see what I try to imagine every time I look at it.  Baby steps, right?
I do love my flowers though.  This one is a Frans Hals daylily: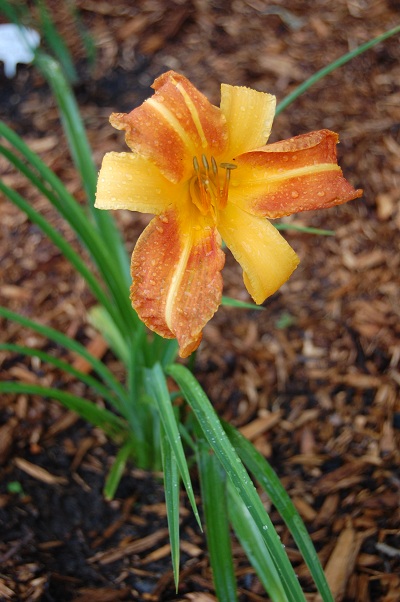 Several of the plants I bought this spring seem to be barely holding on (okay, okay, and a few of them are dead), but my Orchid Frost Dead Nettle ground cover plant is going like crazy.  I really like the leaves on this one: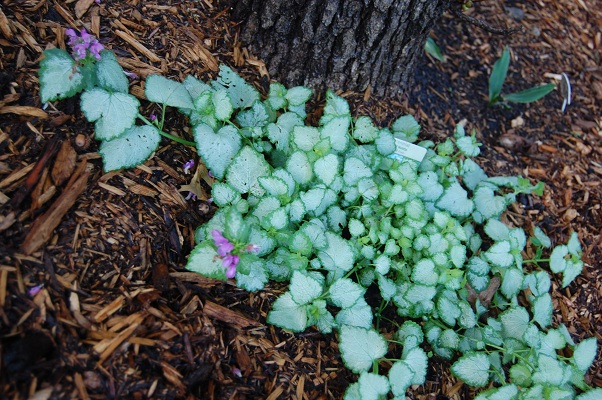 And here is my favorite plant, my Endless Summer Hydrangea: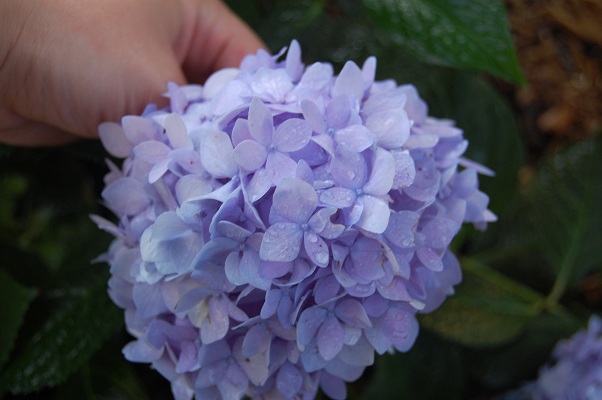 And if any of the neighborhood deer are reading this, please quit eating the shoots off the top of this plant.  My shrub is starting to look a little silly being so short and wide.