So, I'm not actually done clearing out the debris from Alethea's big-girl-room-to-be, but since Sherwin Williams is having a big sale starting tomorrow, I thought I'd better get a paint color picked out.
Peter didn't like my idea for doing white/cream walls and I am absolutely set against any kind of tan.  However, we did manage to agree that we should keep the walls neutral since there are going to be so many fun colors in the accessories, and that pretty much just left us with gray.
Fortunately I was already planning on painting our master bedroom gray, so I had spent plenty of time with my deck of colors and had some idea of which samples I wanted to try.  And here they are: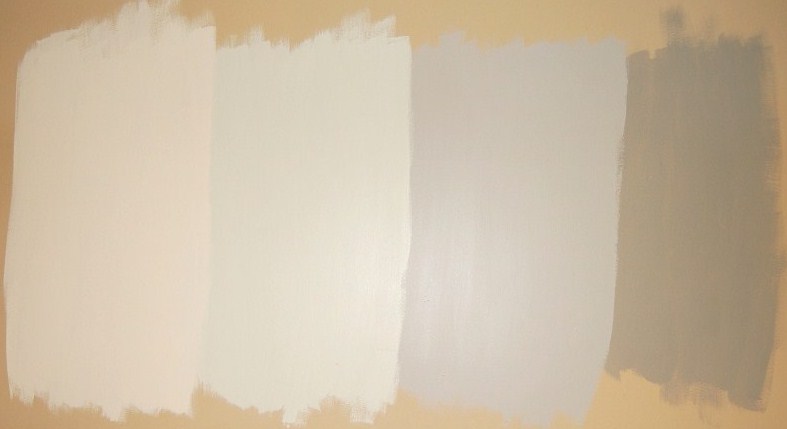 From Left to Right:
Sherwin Williams Popular Gray – too light
Behr Dolphin Fin – too blue
Sherwin Williams Proper Gray – too dark
Sherwin Williams Dovetail – too prison cell
So now what?
I think I'll head back over to SW tomorrow and see if they can make my Popular Gray sample a little darker and turn it into the next color down on the paint strip which is Versatile Gray.  I didn't realize finding the right gray would be so much work.