So you all know by now that I love taking pictures of my kids. However, unlike a lot of parents, I rarely photograph them with my phone. Not that there is anything wrong with phones, a lot of people seem to get really good pictures with them, I just always seem to reach for my camera when something cute is happening. I guess I feel more in control with my Nikon's myriad of settings at my disposal.
Anyway, I don't take many photos with my phone, but I'd finally taken enough of them that my iCloud storage was full and after many weeks (it may have been more than a year actually) of reminders that my photos weren't being backed up, I finally plugged my phone into my computer and downloaded my library.
And what do you know, I take an occasional share-worthy phone photo too. Here are my four favorites….
Alethea at dairy queen – October 2011
Alethea on the "Water slide" – August 2013
Alethea and Lydia – September 2013
Lydia trying on her thrift store princess dress – September 2013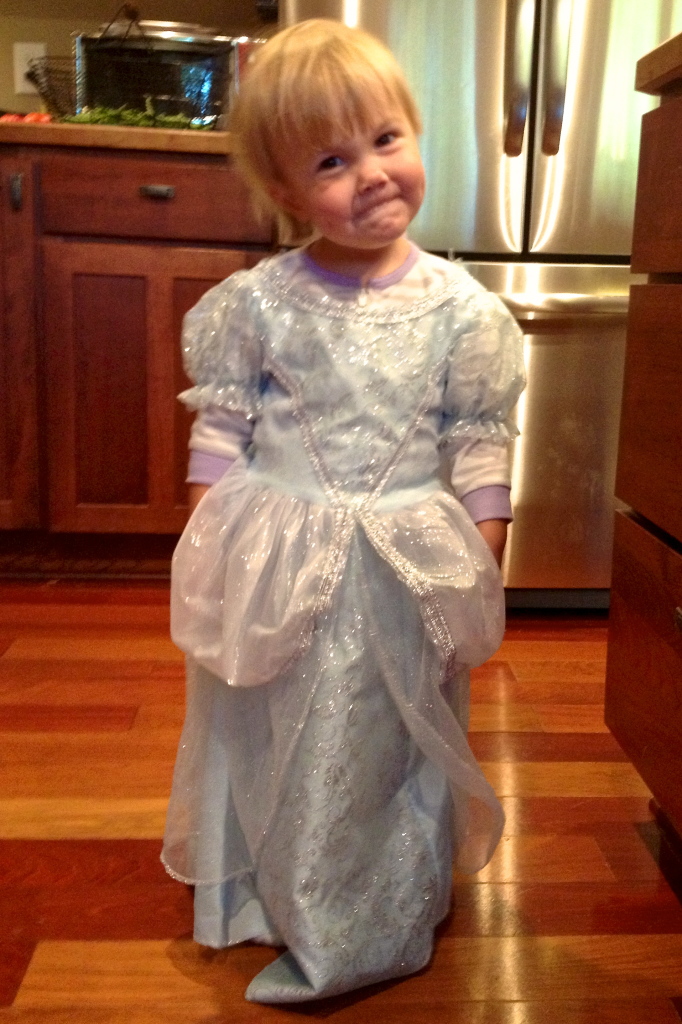 And yes, Alethea is 2 years old in that first one… maybe should try syncing my phone a teensy bit more often, huh?