It's late and I really should get to bed, but I had to post a few Halloween pictures for you all.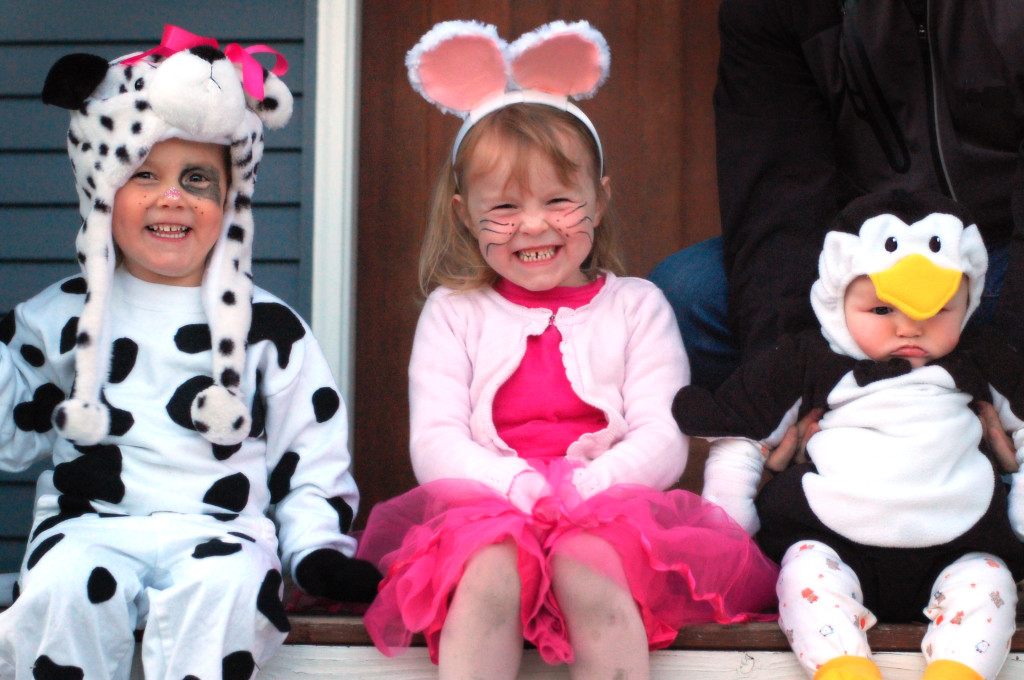 Here's my crew. Lydia the dalmatian, Alethea a.k.a. Angelina Ballerina, and Caleb who rather reluctantly went trick or treating as a penguin.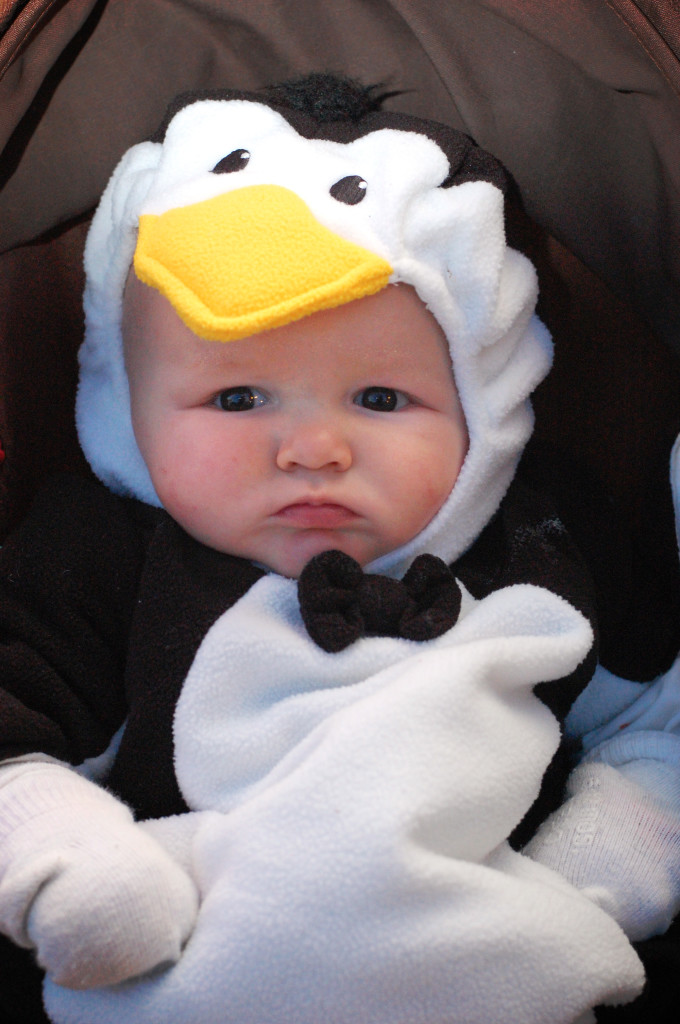 If you're a long time reader, you may recall that this was Alethea's first Halloween costume as well. I thought Caleb made an absolutely adorable penguin, but the only part of the process he seemed happy about was taking it off.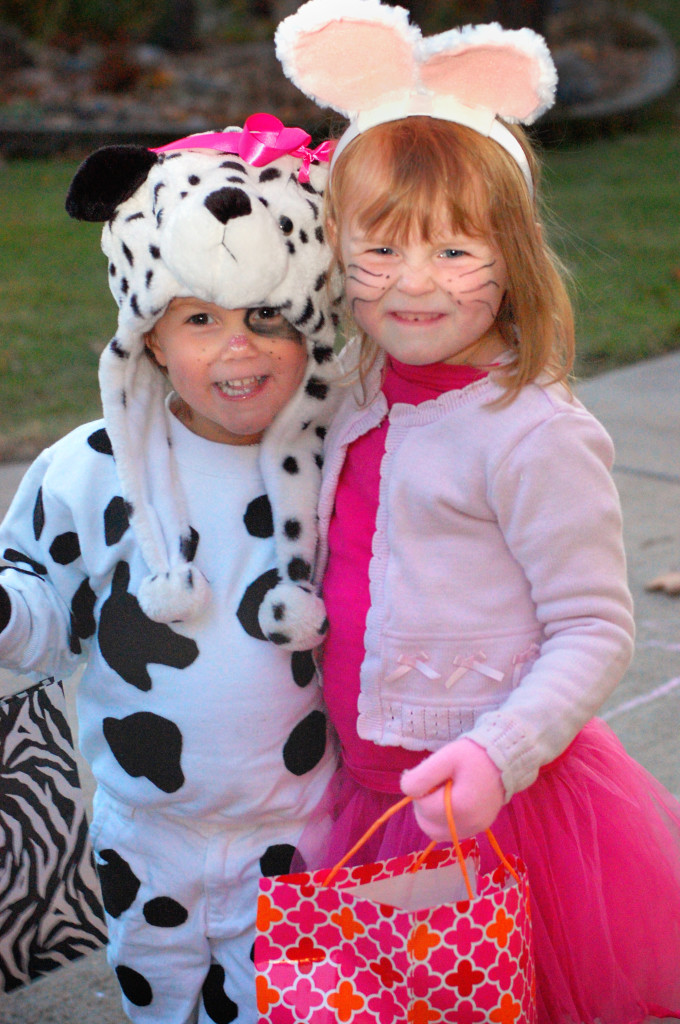 Lydia seemed to enjoy being a dalmatian, although I'm afraid we made the black spots too big, since she got mistaken as a cow several times. Look at the hat people! And although her costume has been a source of angst in our house for some time, Alethea's Angelina outfit came together in the end and I think she was pleased with it, although she did come home part way through trick or treating to exchange the ears for a warm hat.
And of course, I would be remiss if I didn't mention the pumpkins. Once again, we had a carving party a few days before Halloween and Gramma Denny, Grandma Debbie and I whipped up these beauties…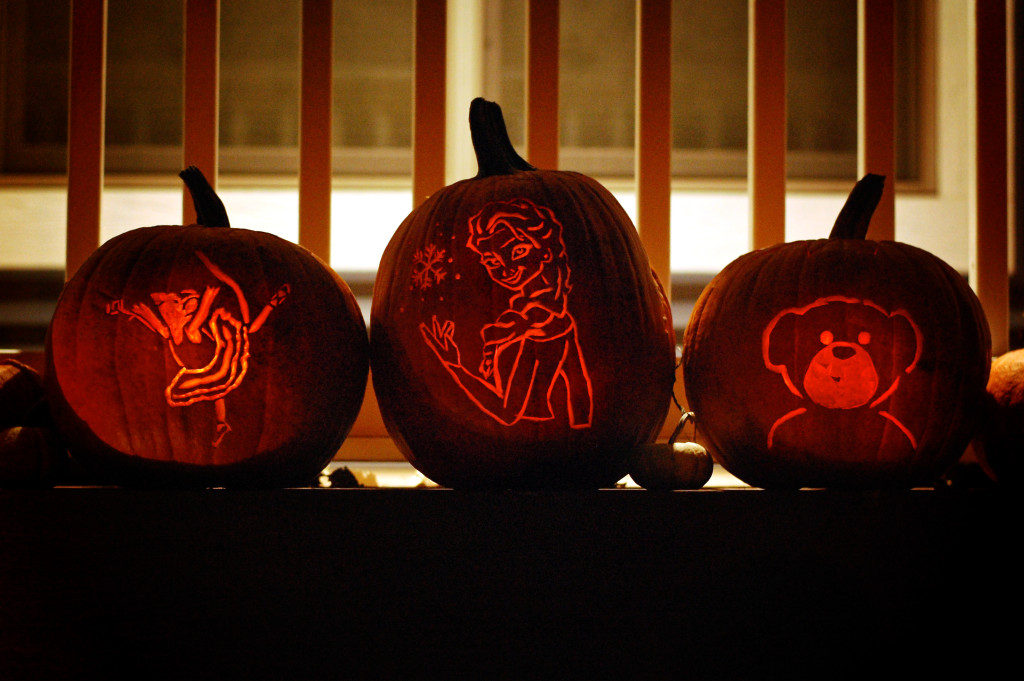 From left to right: Alethea's requested Angelina Ballerina pumpkin (yes, she coordinated her costume and pumpkin just like two years ago), Lydia's Elsa pumpkin (or as the girls called it, the "Let it Go" pumpkin), and a sweet and simple teddy bear pumpkin for Caleb. (And no, unlike last year, there was no surprise pumpkin to carve.)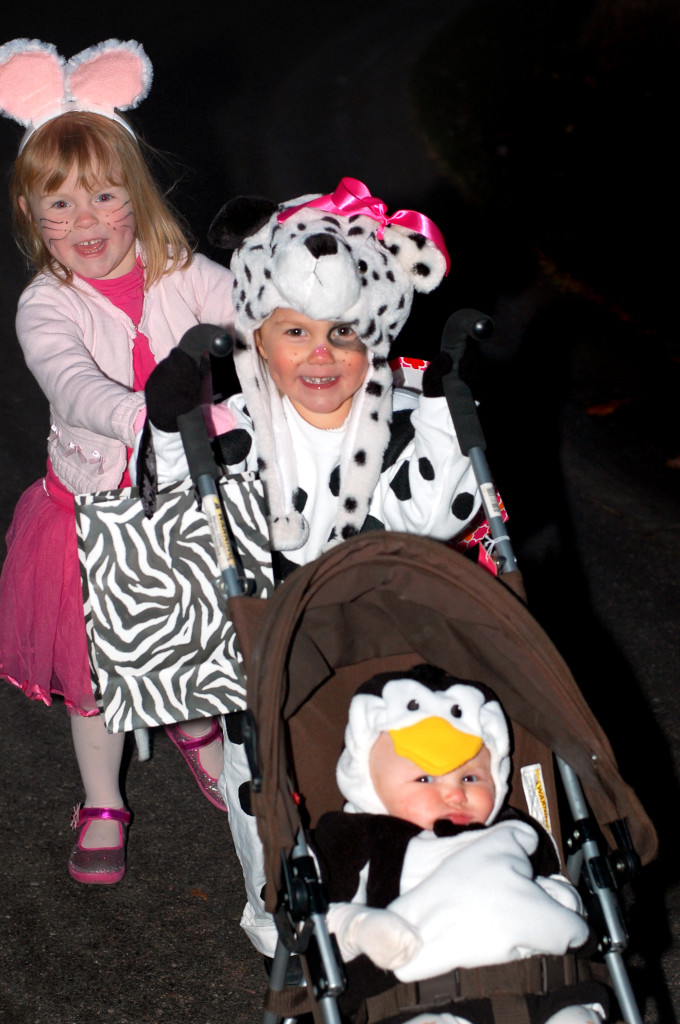 With costumes on and pumpkins carved, there was nothing left but to hit up the neighbors for candy. Caleb wasn't out long, but the girls both came home with quite a haul considering they only did two short streets. Their favorite part of the evening wasn't even the candy though. It was the large inflatable plastic skeletons one house was passing out. Go figure…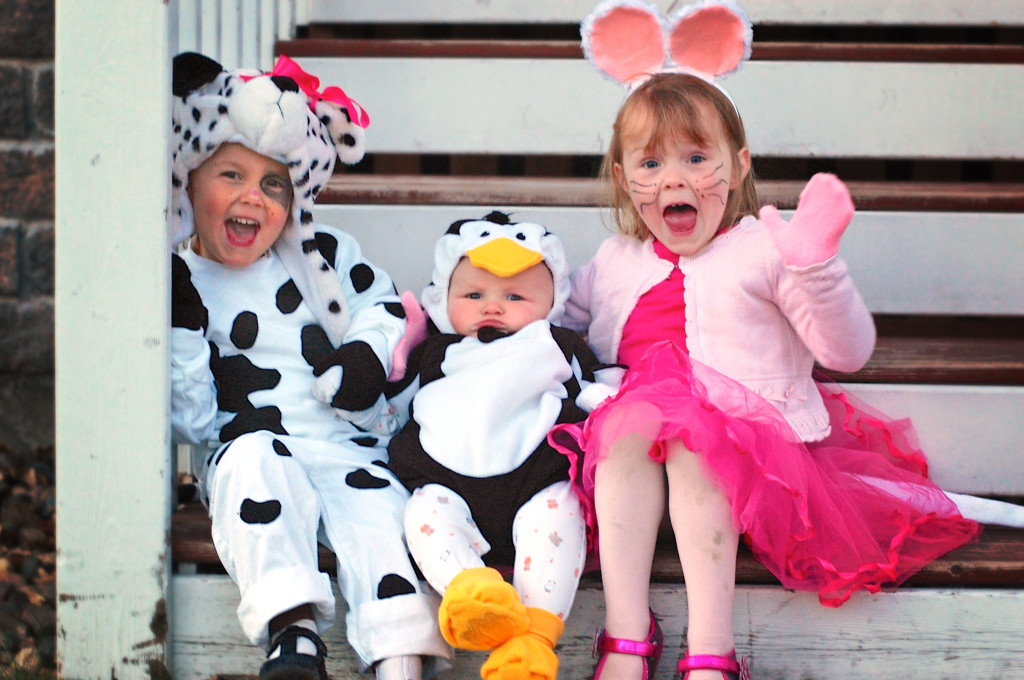 So that was Halloween 2014. We hope you had a good one too!