Our weekend was sort of insane, but so much fun.  I feel a bit like I've just completed a marathon.  I mean, not that I've ever come close to running that far.  I know, I know, my runner's physique had you all fooled, but I really am tired.  In the 48 hours between Friday and Sunday evening we squeezed in: a bonfire 30th birthday party for Peter, my piano studio student recital, shopping for Mother's Day gifts, a little work on our front porch sprucing up project, a second bonfire (this time with some neighbors), a Sunday morning church service, hosting Mother's Day brunch/Peter's family birthday party, some much needed Sunday afternoon naps and finally, a trip to the playground with the girls.
Since I was busy running around like a chicken with her head cut off, I didn't get too many pictures from the weekend, but here are the best of the few that I did take: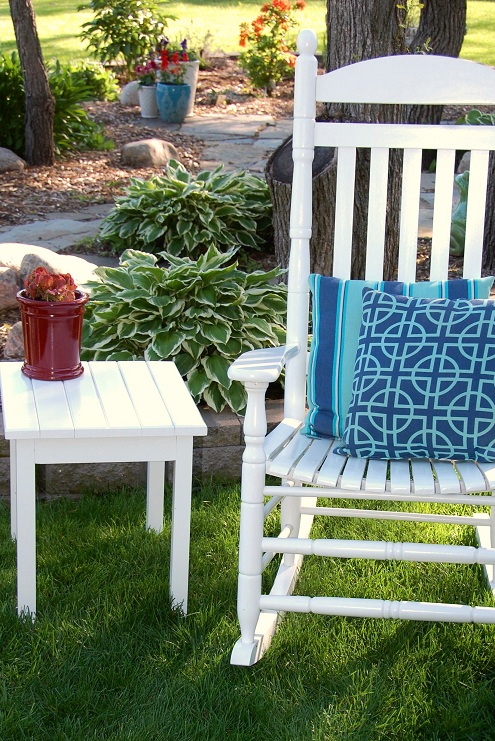 They are building a new house just a few lots down from ours.  Lots of dust around here lately, so Saturday afternoon I moved the porch furniture to the front lawn to spray it with the hose and give it a good wipe down.  It looked so inviting sitting there in front of The Bean that I just had to take a picture.  I'd like to tell you that I then proceeded to grab a glass of lemonade and a good book and sit for a nice long while, but alas, that did not happen.  Instead, my photo shoot was pleasantly interrupted by this little lady who wanted some attention…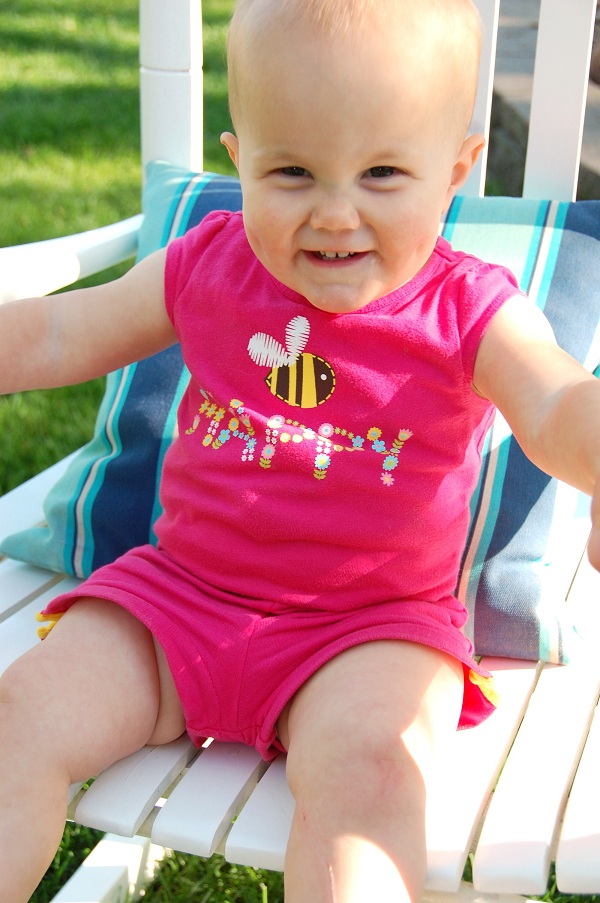 I just love taking pictures of my girls.  Can you believe Lydia climbed up into the chair all by herself?  She totally surprised me with that one.  I know it's such a cliche thing to say, but they really do grow up too fast.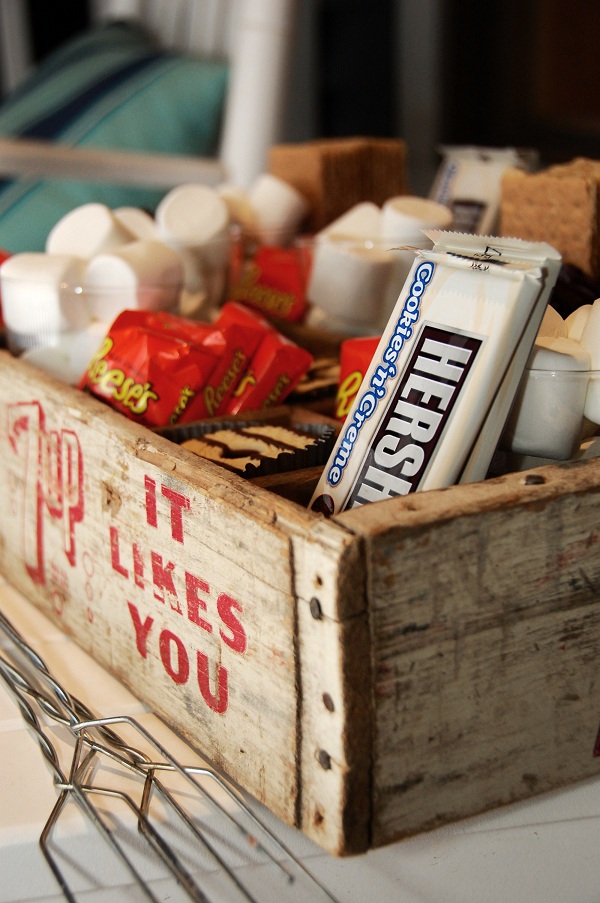 Friday afternoon I was contemplating the best way to serve s'mores at Peter's party, when the most brilliant plan occurred to me.  (Okay, so it's not like I managed to invade Troy in a large wooden horse, but I think this idea is a pretty good one too.)  I've had this old 7up bottle crate from my grandmother's basement sitting in my garage for a while now and it turns out it makes the perfect s'more tray.  Toss the marshmallows into clear cups, cut the top couple inches off the plastic graham cracker sleeve, throw them each into a square along with assorted chocolate bars and you've got yourself a cute, organized and easy to carry to the fire s'more buffet!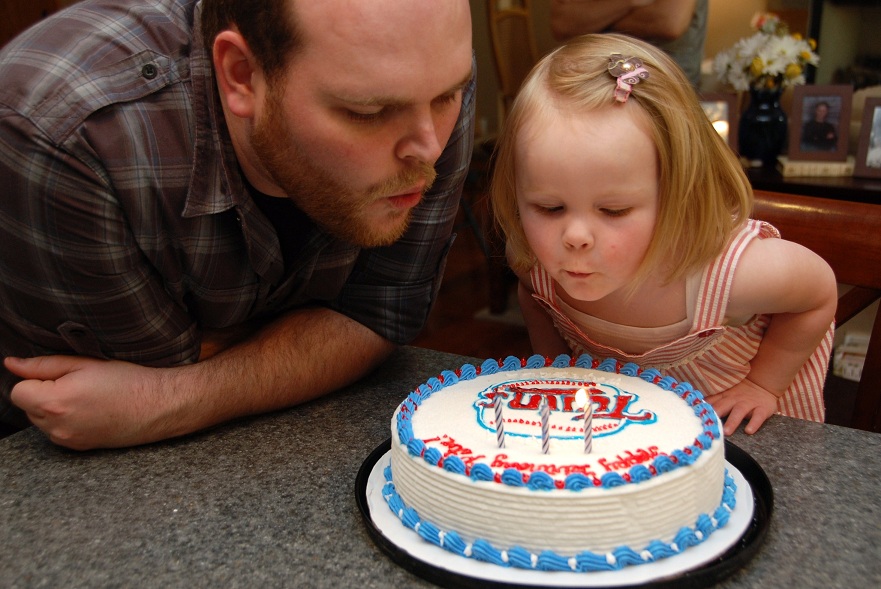 And last but certainly not least, I had to share this picture of Alethea helping Peter blow out his birthday candles.  It just melts my heart!
Happy belated Mother's Day to all you moms out there!  Hope your day was great!