Our little Lydia just turned three years old and, as requested by the birthday girl, we had a princess party to celebrate! As I've mentioned before, we haven't necessarily encouraged the love of princesses at our house, so I kind of surprised myself in how much I enjoyed preparing for this party.
Hear ye, hear ye, this was the invitation (which is displaying really washed out for some reason, grrrr):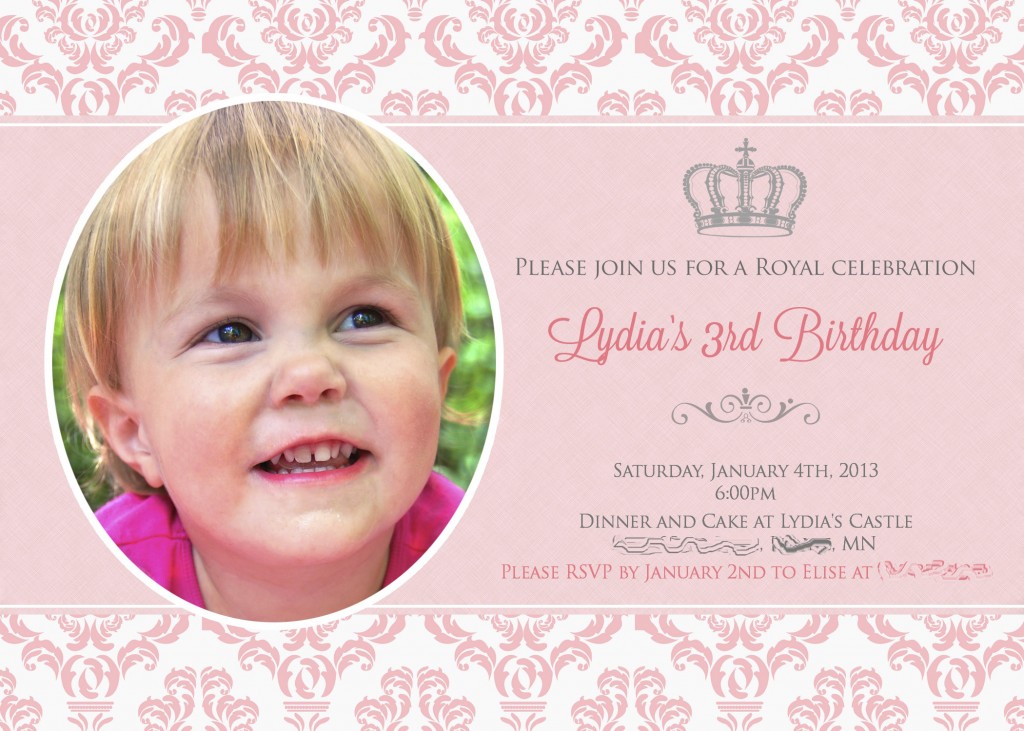 The cake table was my favorite part, with dipped pretzels, cake batter flavored easy gourmet popcorn and gorgeous cupcakes made by my friend Erica. I recycled the pink fringed streamers from Alethea's Frances the Badger party and added some smaller silver streamers for a contrasting backdrop.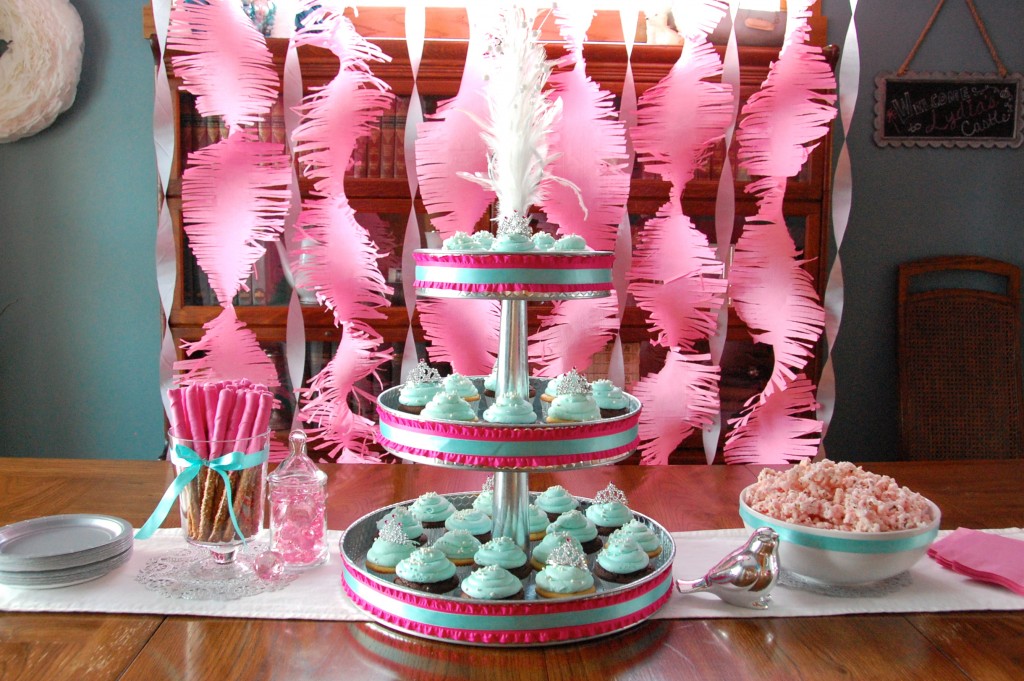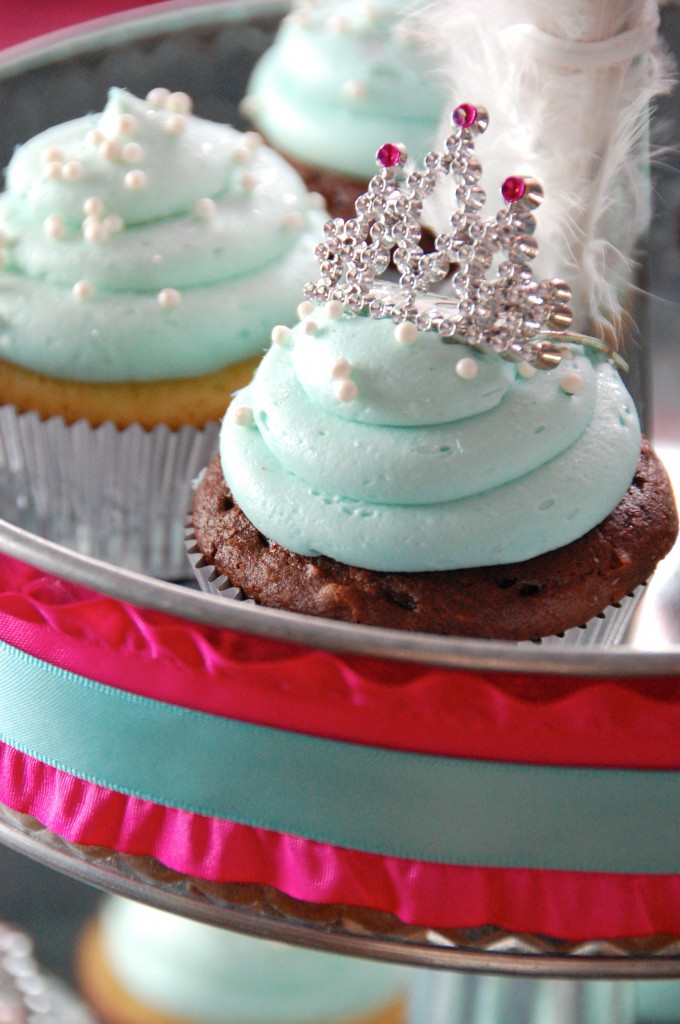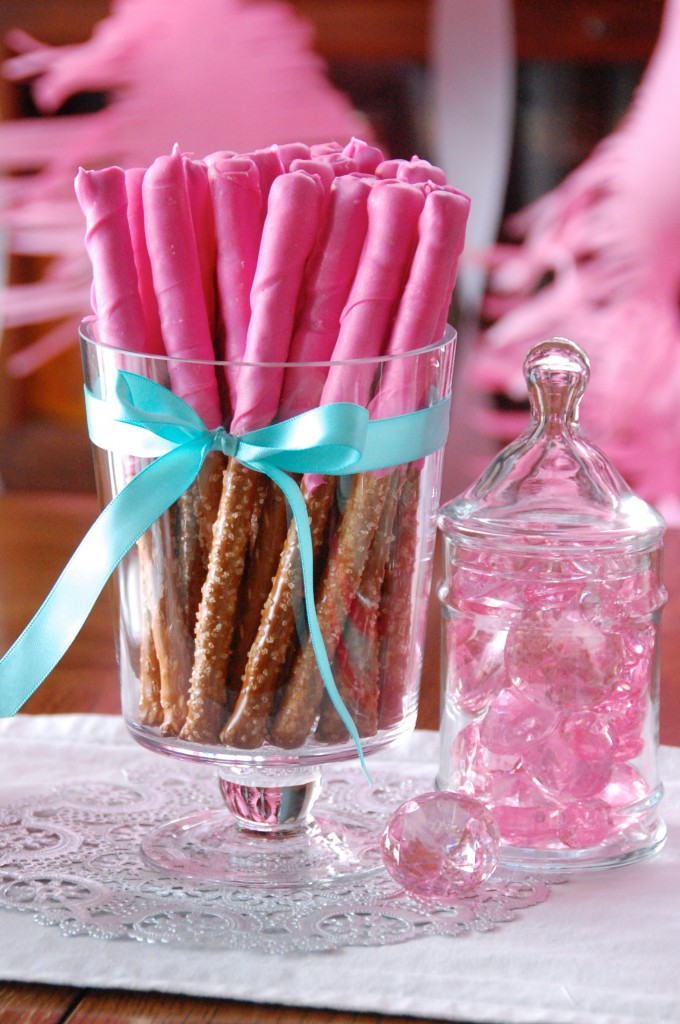 What do you get when you combine repainted autumn pumpkins with a glass slipper and snowy trees? I'd like to think I achieved a Cinderella-meets-Enchanted-Forest theme, but maybe it just looks like I'm too lazy to take down all of my Christmas decorations. Either way, this is how the mantel ended up looking: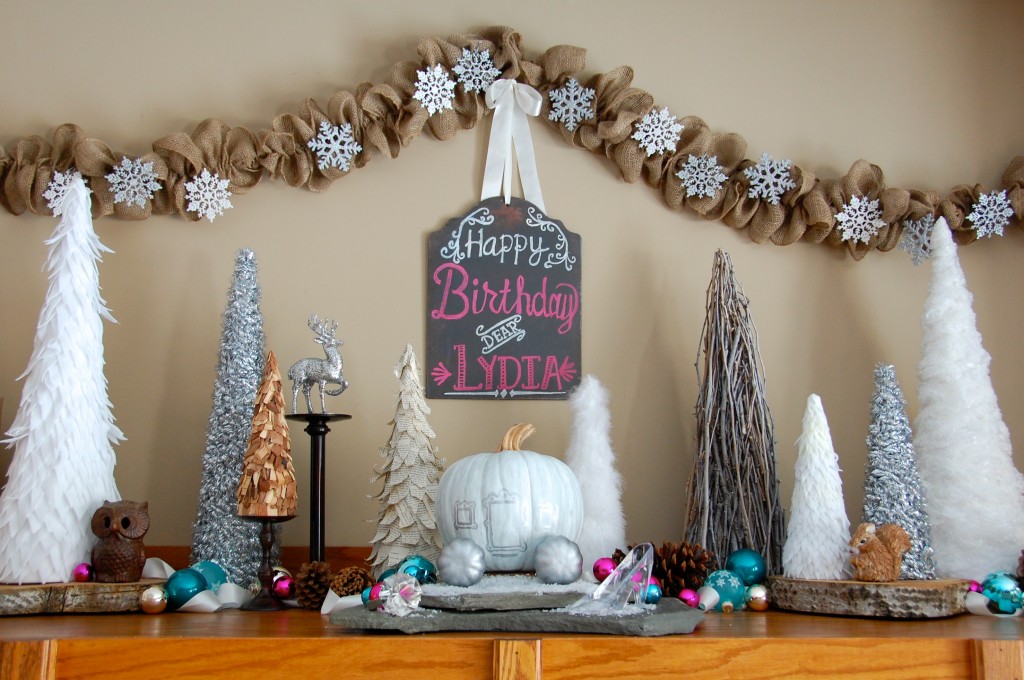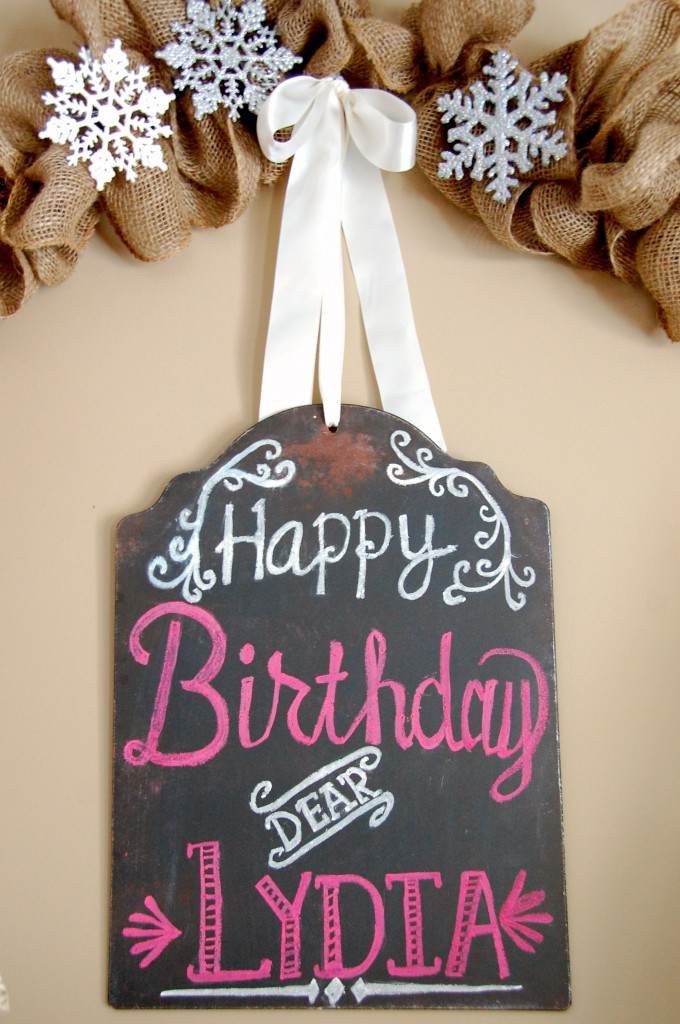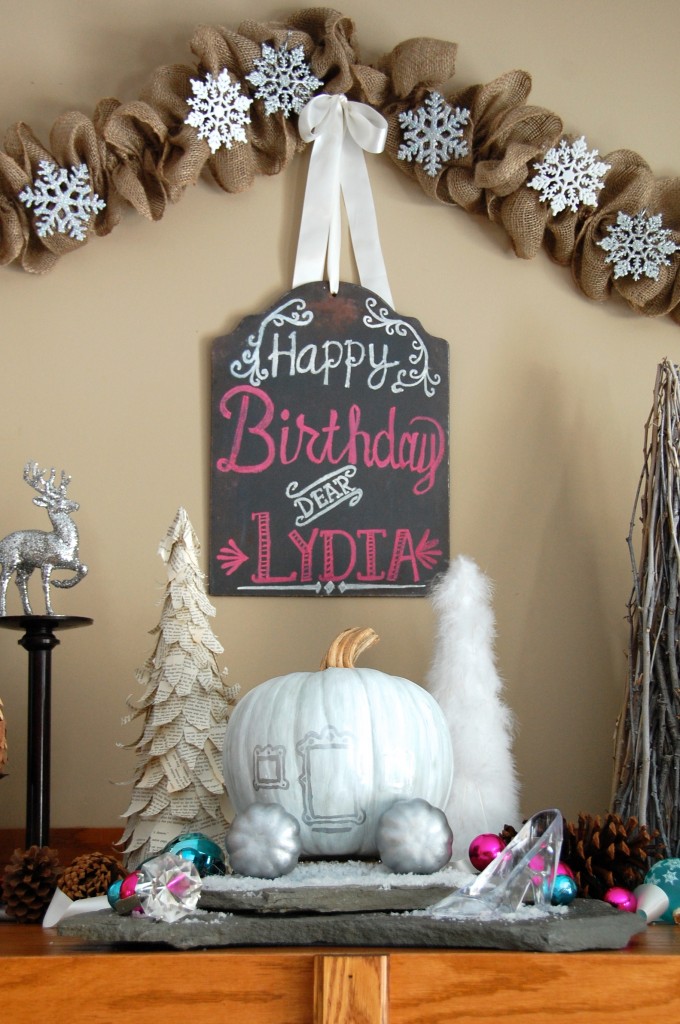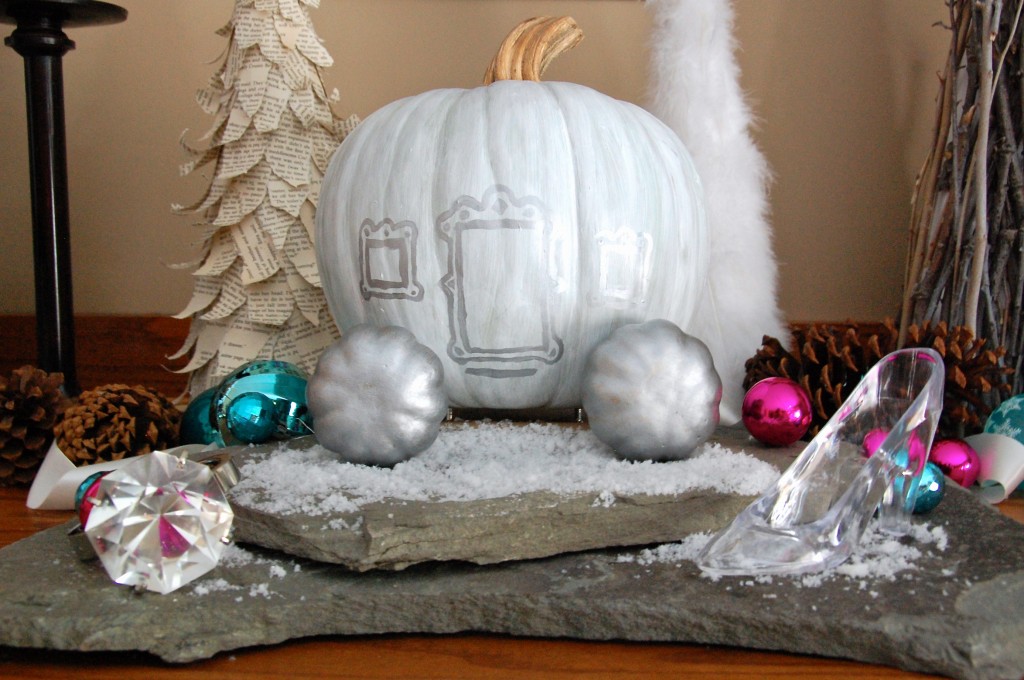 As noted by the party guests, the pumpkin coach could have been improved if it had four wheels instead of only two and if I'd actually carved out the door and windows instead of drawing them with a Sharpie, but I was trying for fast decor on a "use what you've got" budget, and as a bonus, the girls got to participate by each painting a "wheel" silver and were they ever thrilled to get in on the decorating.
There were a few other details like the chalkboard in the dining room, the birthday girl photo display on the console table, and of course something fabulous for the guest of honor to wear.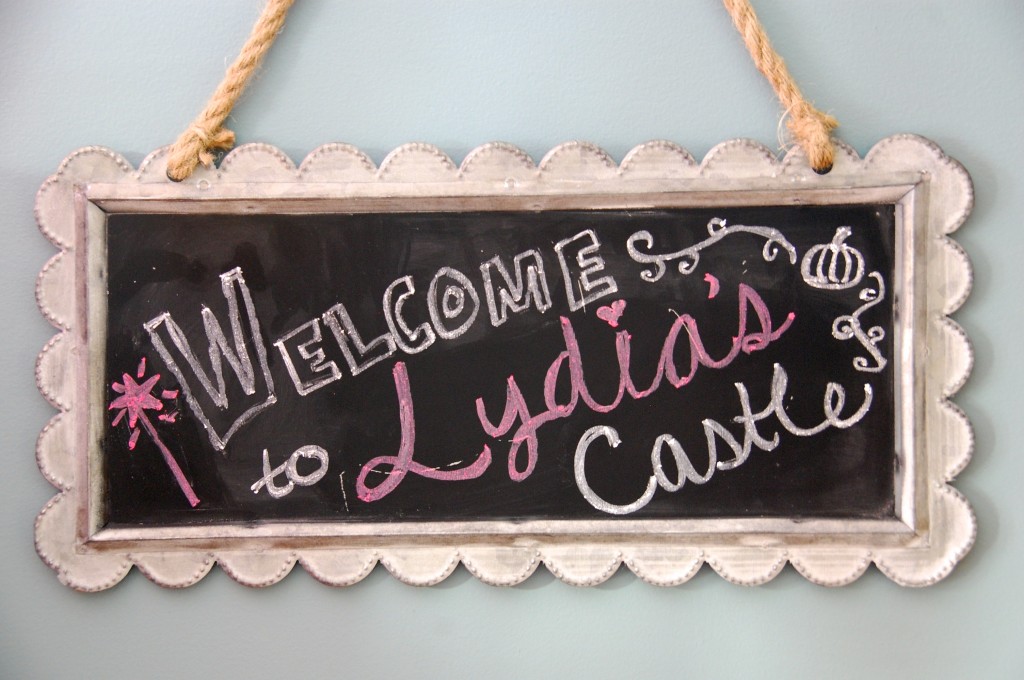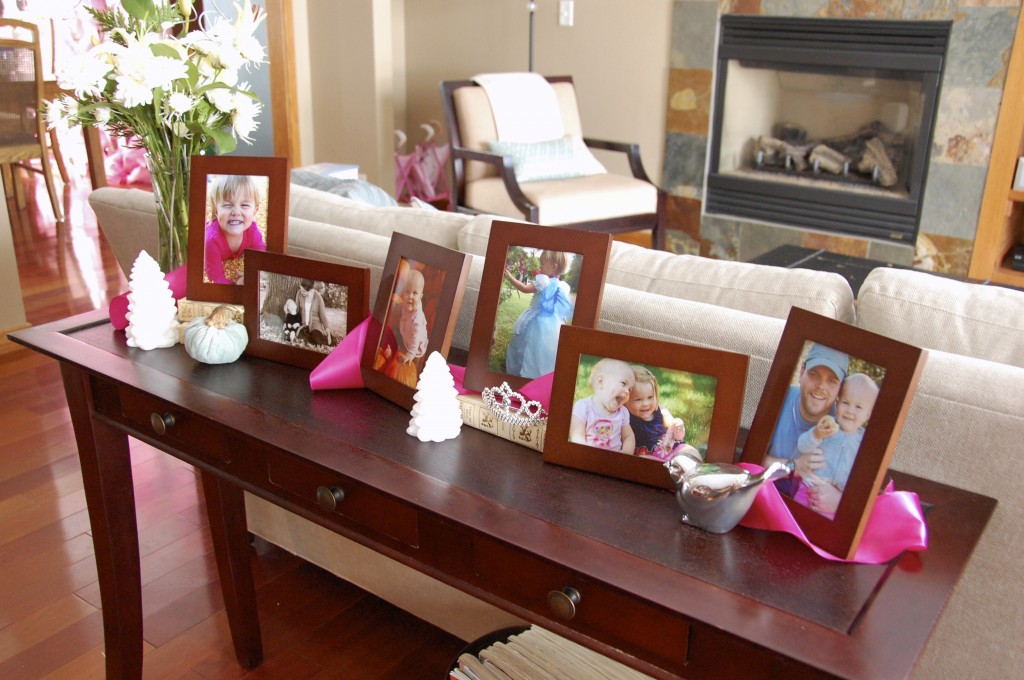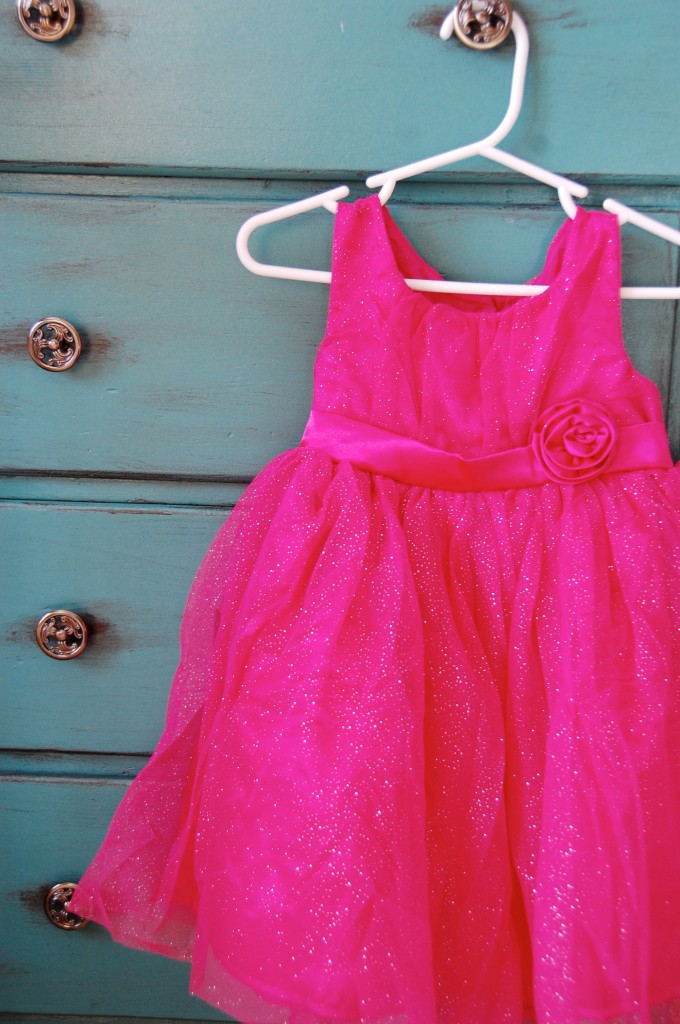 When it was time for the party to begin, Lydia accessorized the dress with her frog slippers to everyone's amusement. Speaking of amusement, Lydia thought it was so funny that her cousins gave her 18 big packages of fruit snacks, which she unpacked from the gift bag and carefully placed in a pile…. one…. by…. one….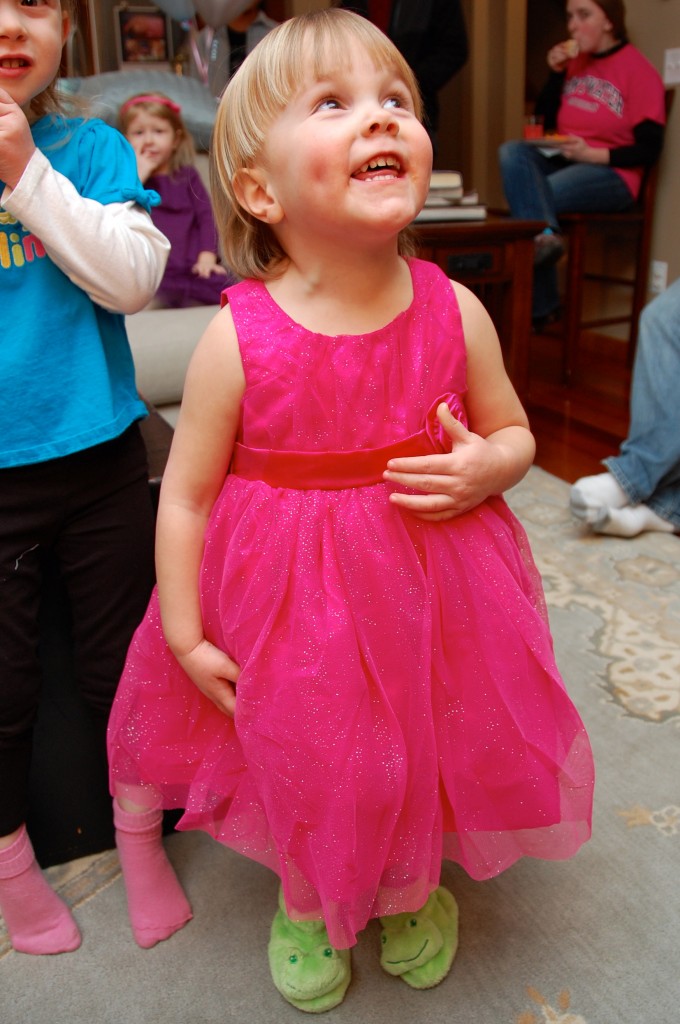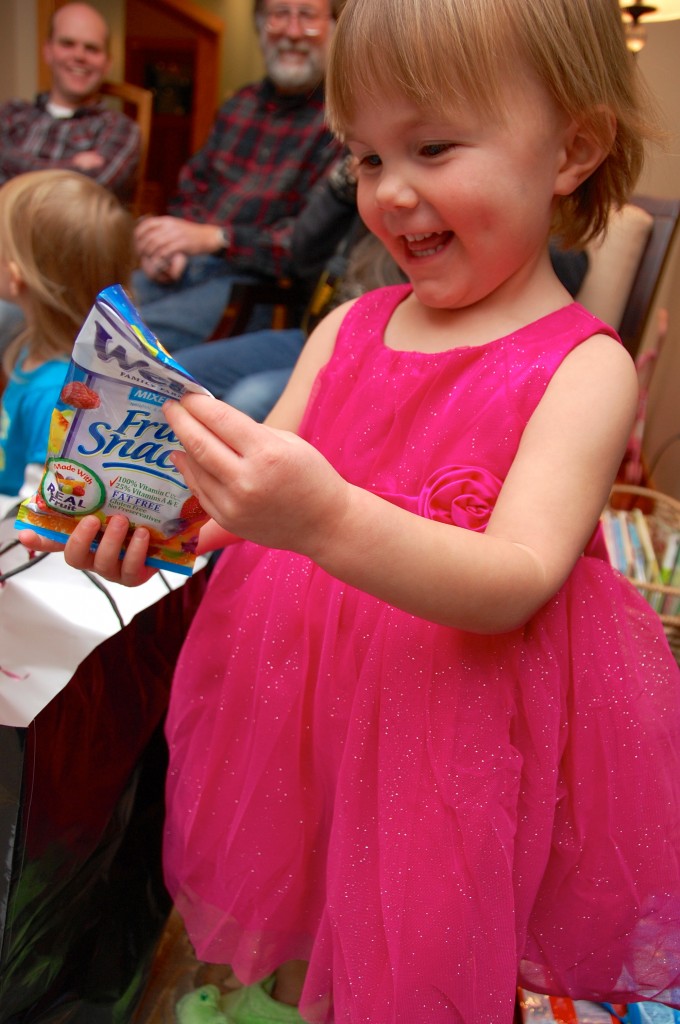 Other gifts included a bunch of great clothes, some cute accessories including a new crown, craft supplies, a couple books, a vet bag with a puppy that makes various doggy sounds (Lydia was in LOVE), a hula-hoop that makes for great twirling and a blue rubber bouncy horse named Rody (because every princess needs a equine companion).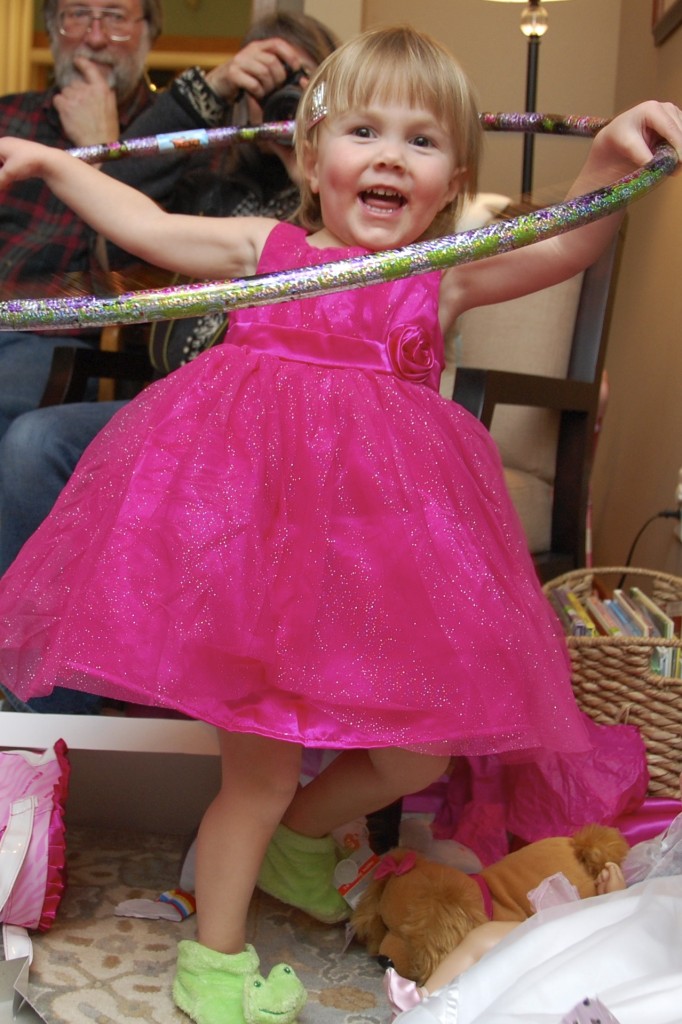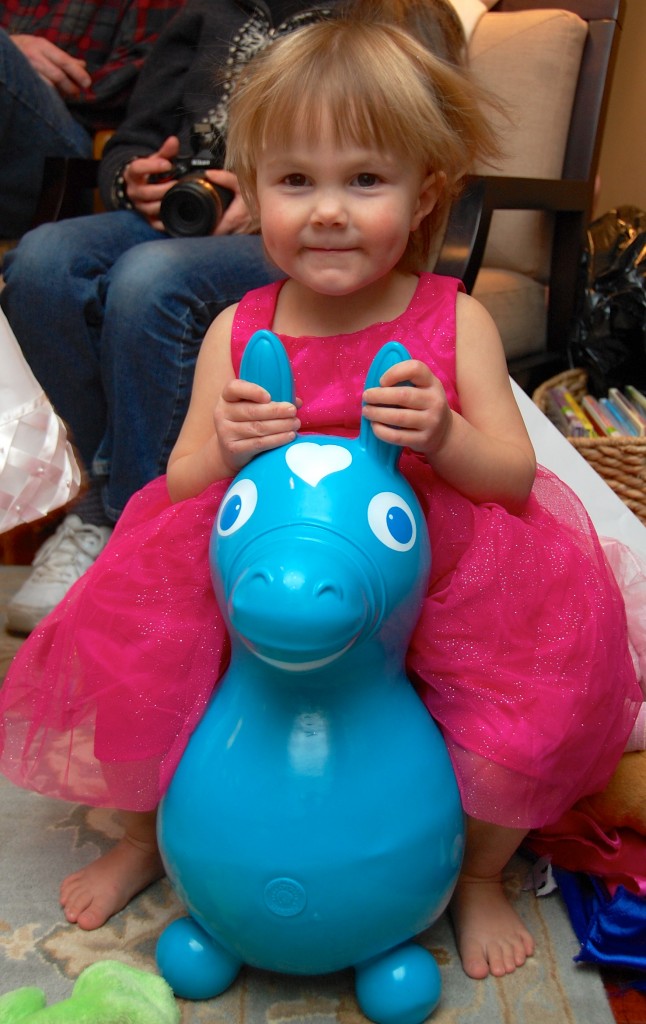 After presents, it was time for cake. Lydia picked one with a crown, a chocolate one naturally, because she is her mother's daughter, and then proceeded to blow out the candles all by herself.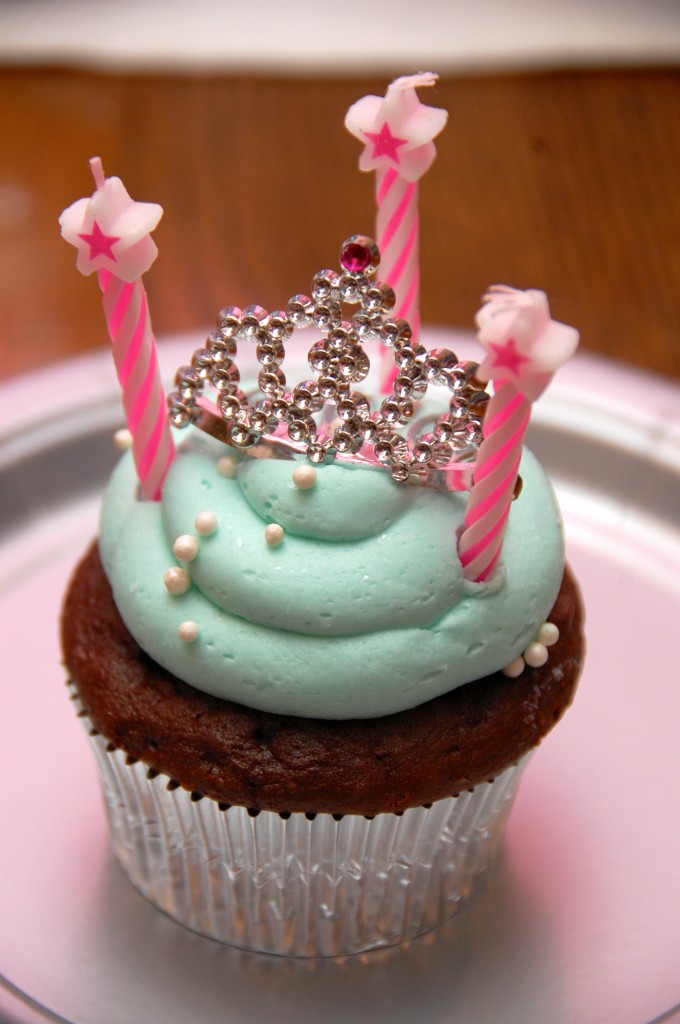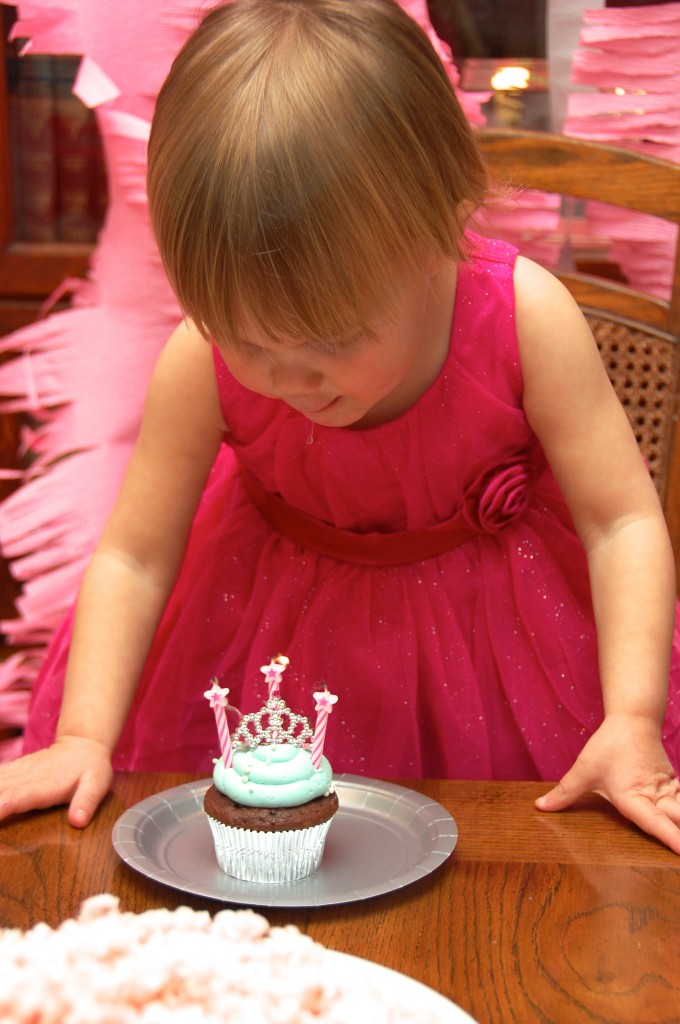 Then there was nothing left to do, but eat the cupcake and try on the mini tiara… while still wearing a crown. Too much bling, some might say, but really, is there such a thing?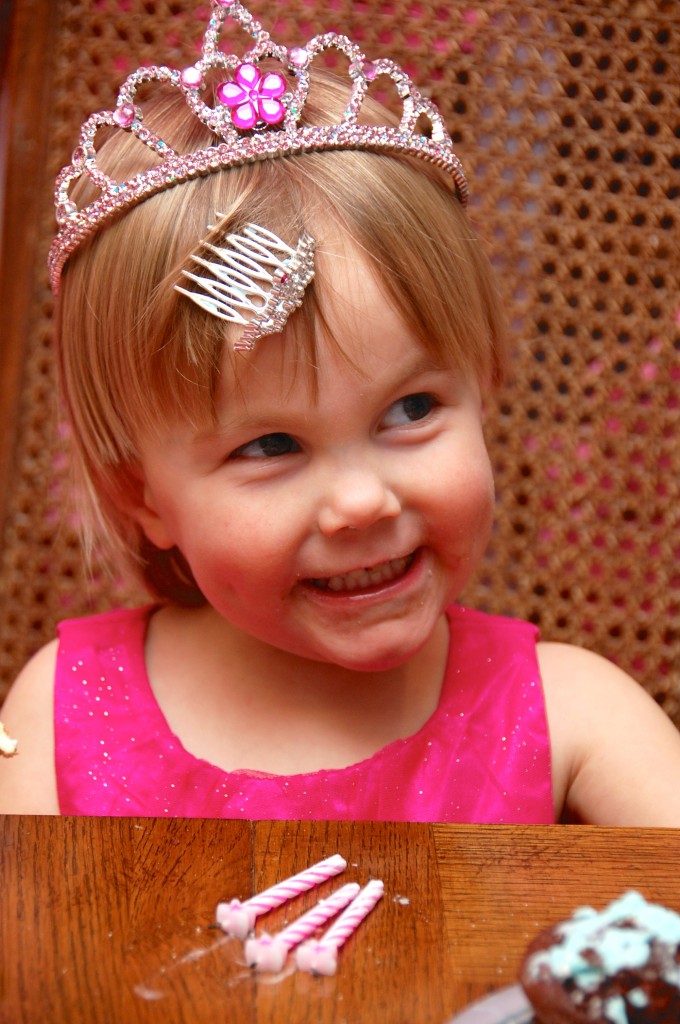 So there you go, Lydia's Princess Party for her third birthday, which means I am now officially the mother of two preschoolers! Yikes!
To view more BobbleHeadBaby celebrations, visit my Parties Page!