Here's one in the long-overdue category. As you may recall, last May I was nine months pregnant and frantically trying to finish Caleb's nursery. Well, it wasn't quite done when he arrived, but I did finally finish it a few months later, and so for anyone who has been wondering how it turned out (which might turn out to be no one), this post is for you.
A quick reminder of how it looked when it was Alethea's nursery: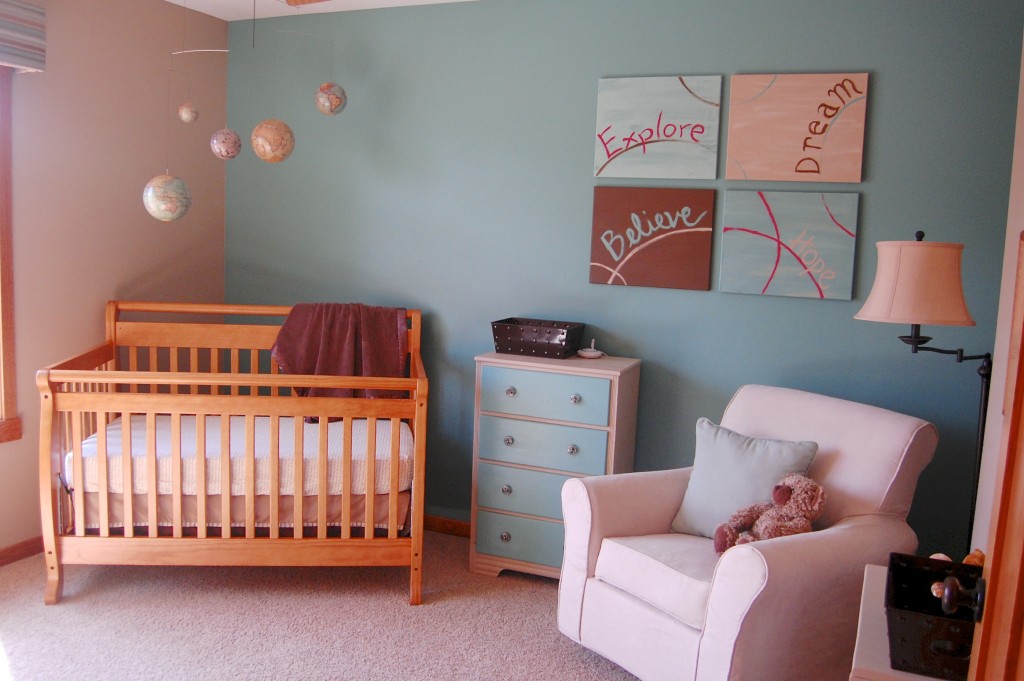 And here is the final "boy-ified" space: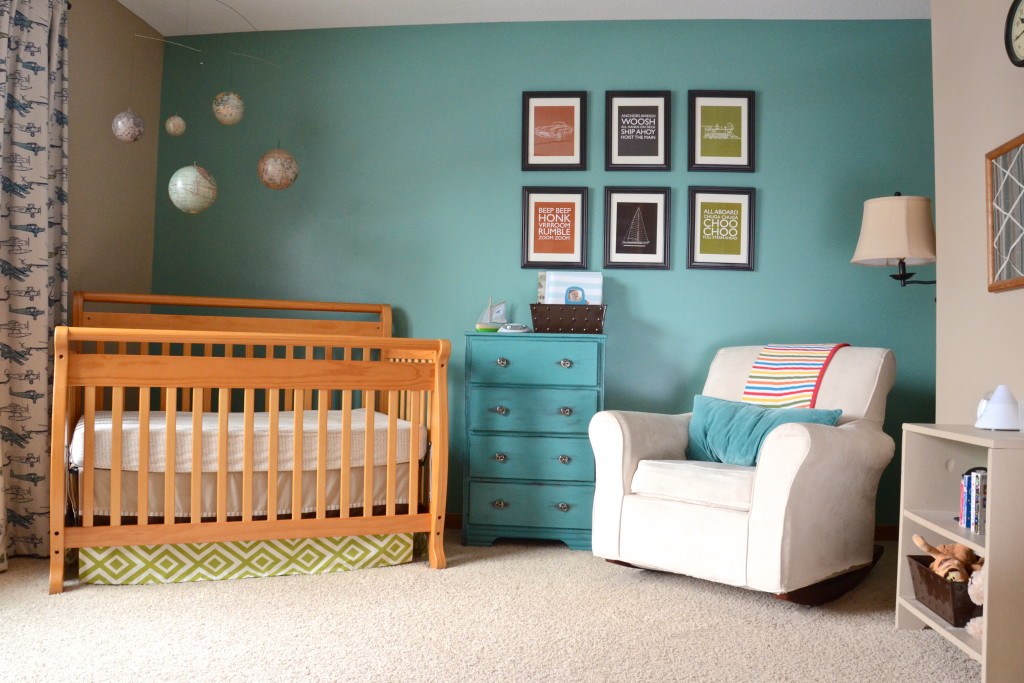 I'm thrilled with how it turned out!
The art work was an 11th hour project. I used Photoshop to create some cute transportation art that I hung in six frames that I miraculously found at a garage sale for $12. I finished hanging them less than 24 hours before Caleb arrived in the world and one of the first things I did when we got home from the hospital was to show them to him. He looked and looked and looked, so I'd say they were a hit.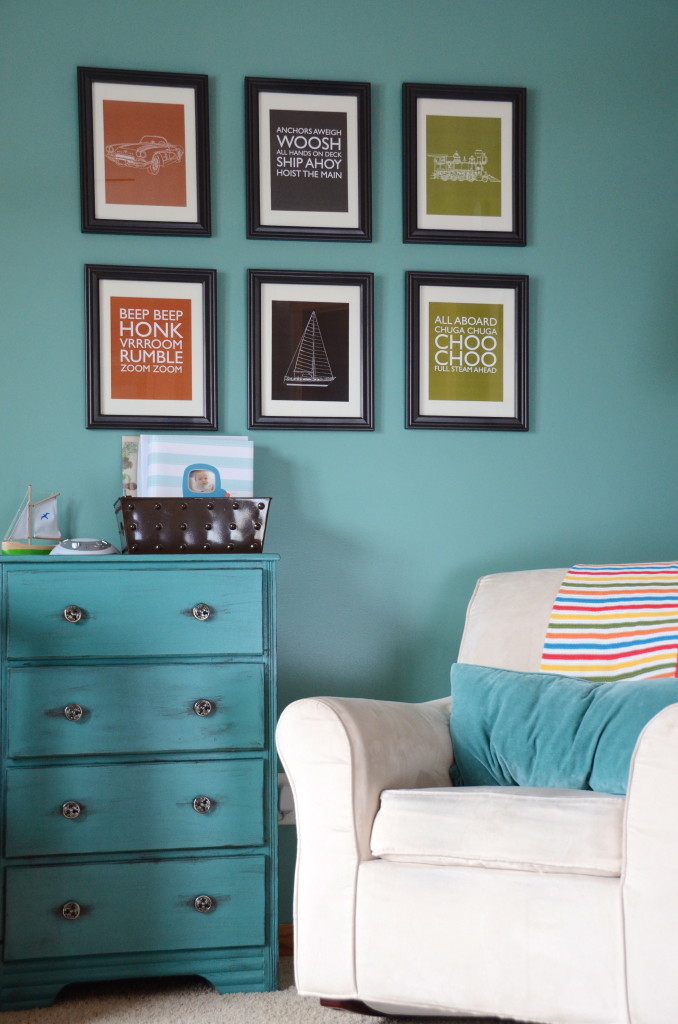 I'm also proud to say that with the exception of the train bookends that I got on eBay and a pillow from HomeGoods, everything that I did this time around was handmade. My mom helped me sew the curtains and the extension on the crib skirt. I made the curtain rod from galvanized pipe and fittings from the Home Depot.
I think this is officially the most finished room in the house!
And I would be completely remiss if I didn't share pictures of the quilt that Caleb's Grammie made for him. It is a one-of-a-kind transportation themed masterpiece!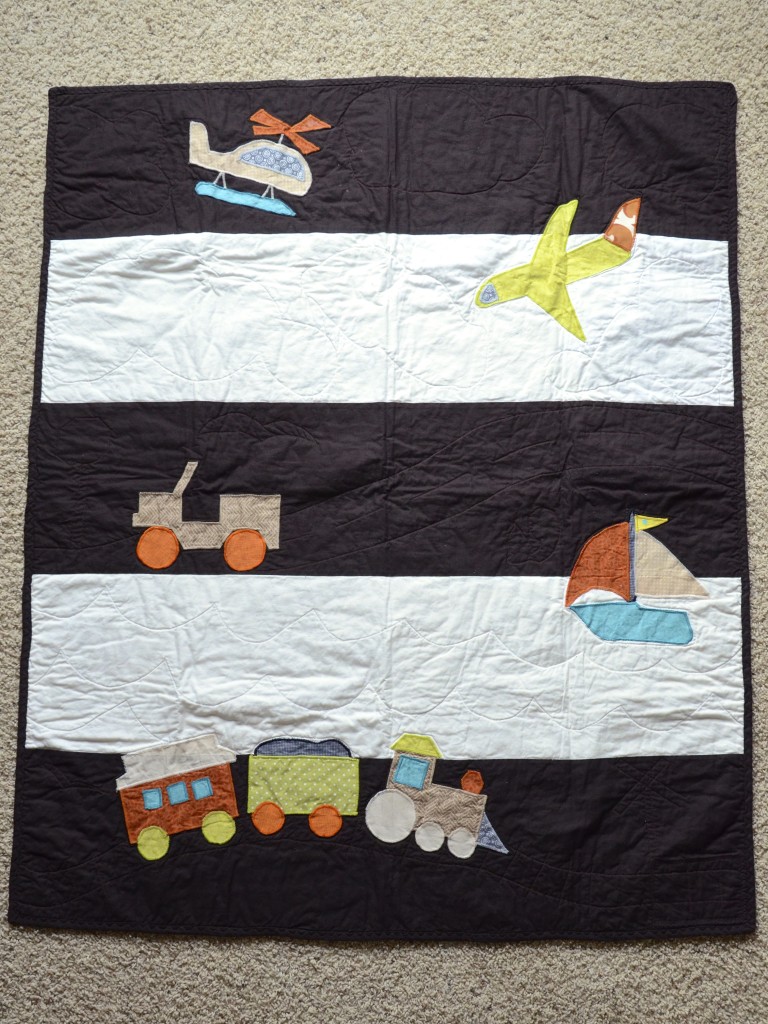 My favorite part about it is that if you look closely, there are details quilted in the background, like clouds, waves, railroad tracks, traffic signs, and even an adorable squirrel!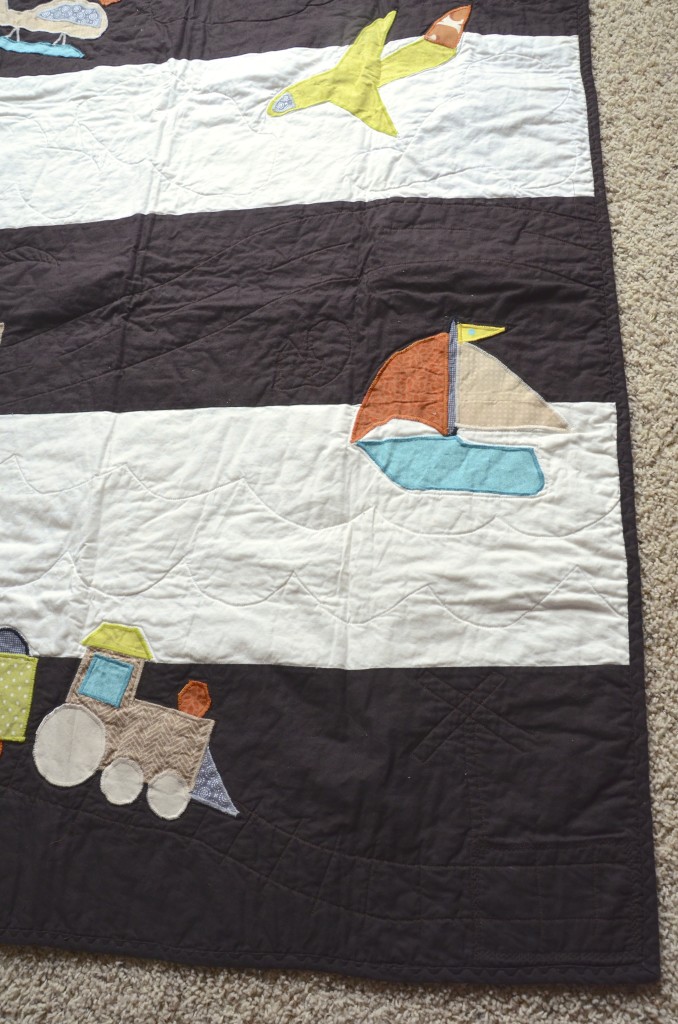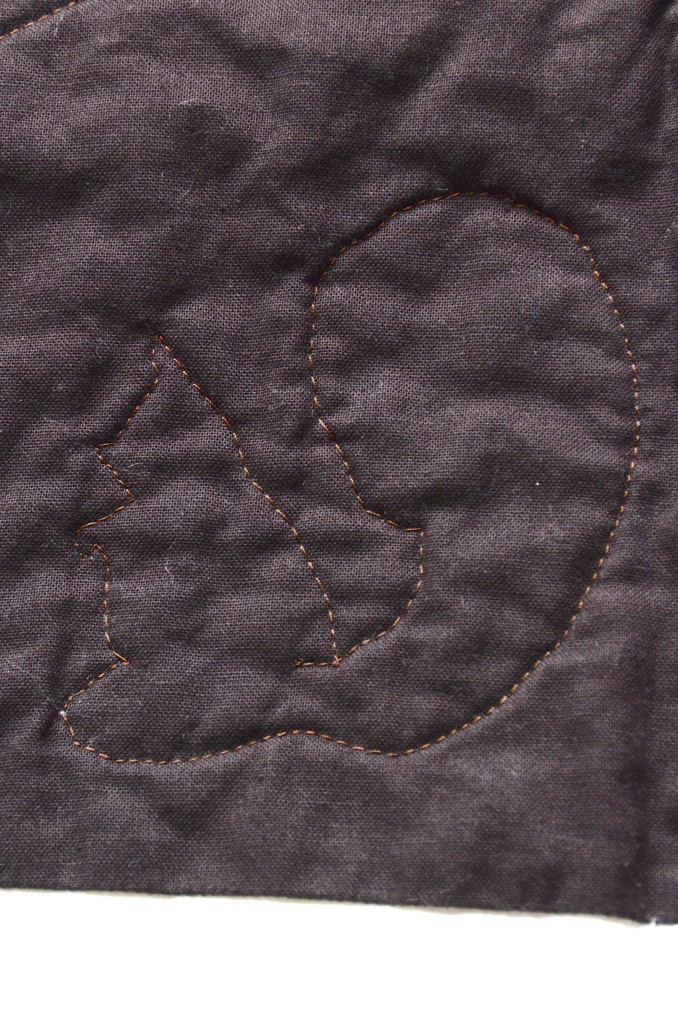 So there you have it. Baby boy nursery: COMPLETE!