Friday
Peter and I went to our third and final Twins game of the week.  It was a fun game despite a certain unfortunate event that happened in the row in front of us.  I don't want to go into too much detail, so let's just say the boy sitting in front of us suddenly didn't feel well and it's a good thing the guy two rows up was wearing a rain jacket.  Ewwww…
Besides that though, the Twins played well, we sat next to some amusing people, and I got this cool picture of Peter: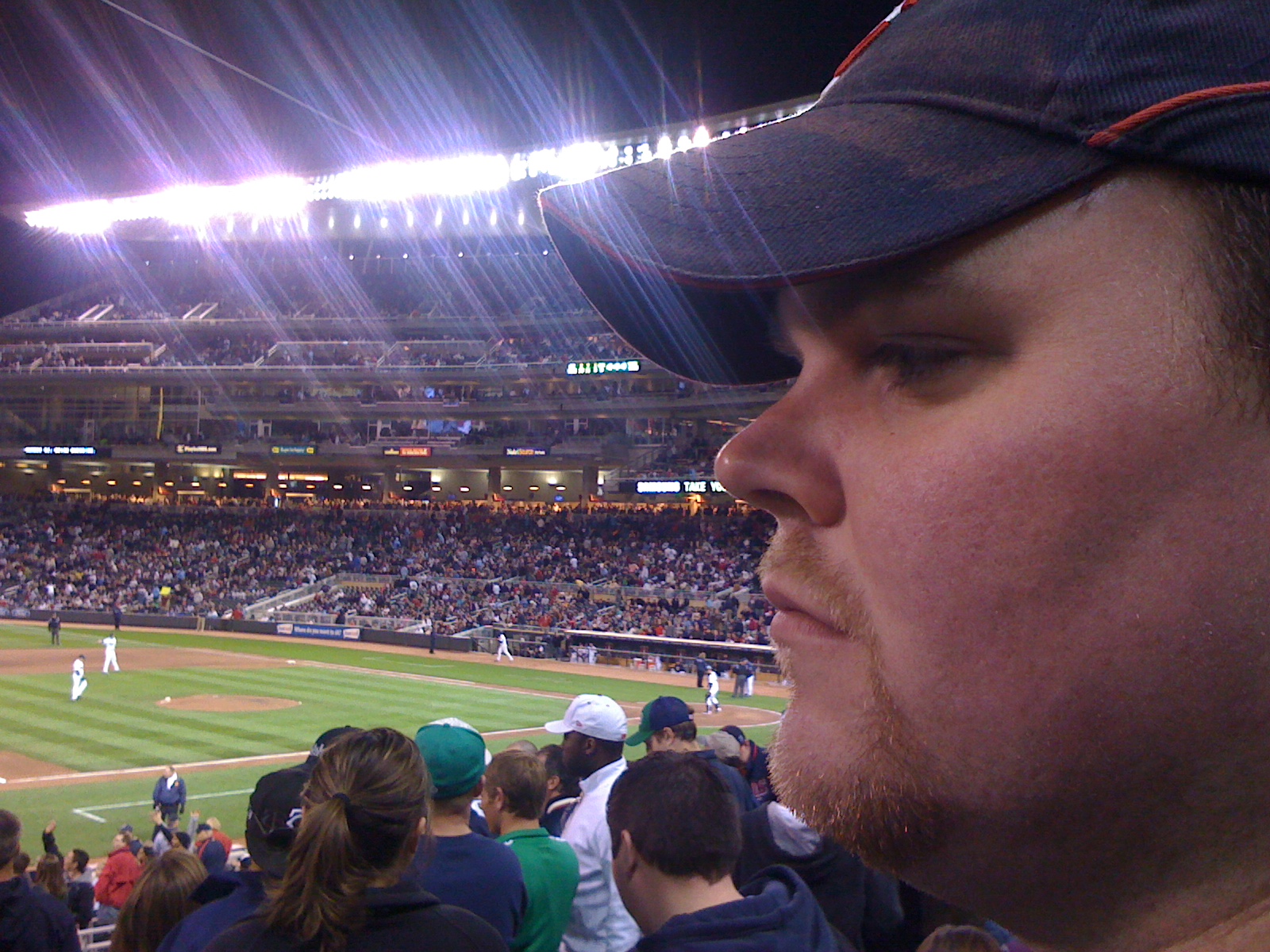 And this cute picture of us: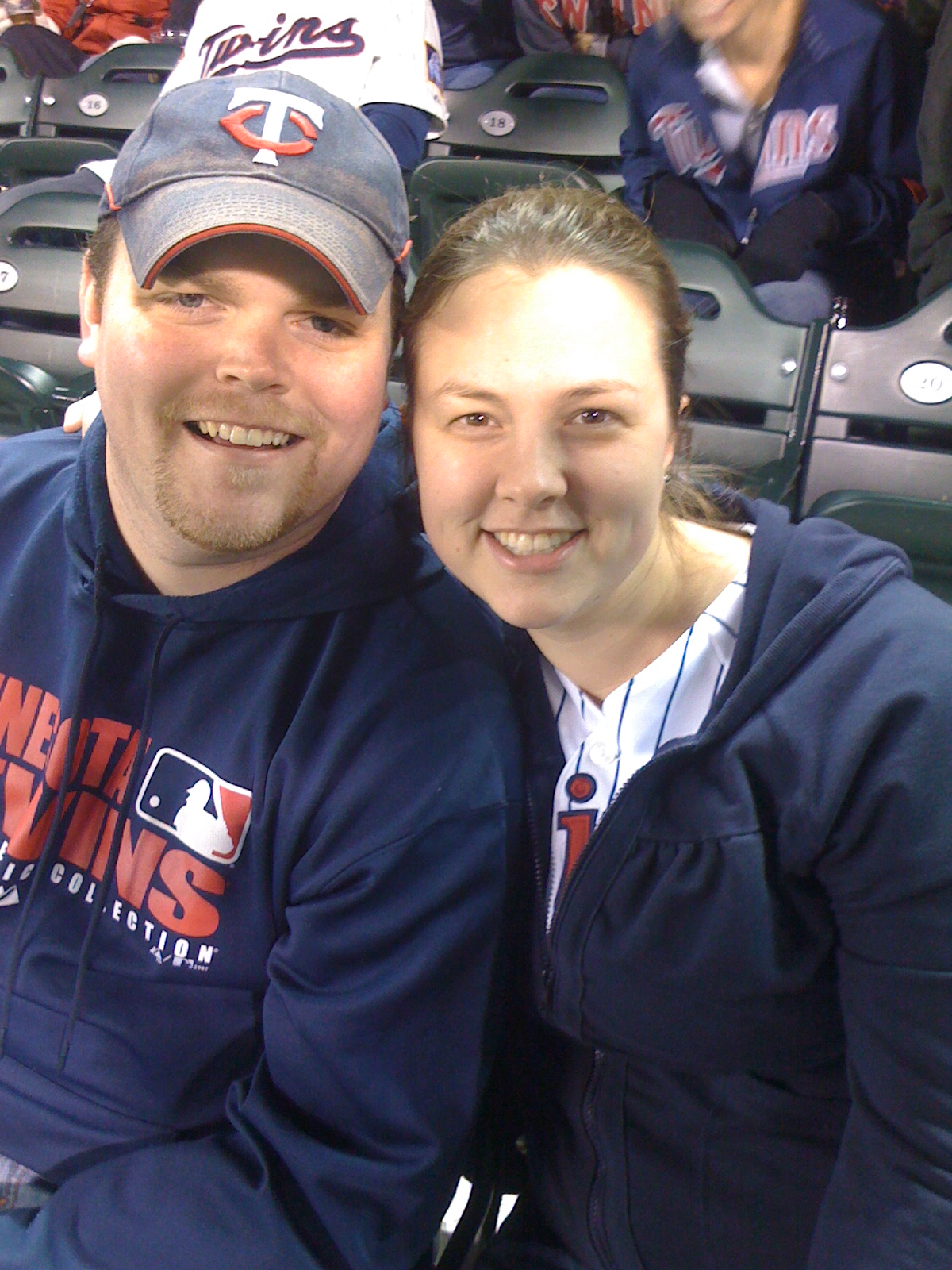 Saturday
This was our "All about yard work day". We focused some time an energy on "The Bean" area in our front yard.  Here is the before pic (notice the distinct bean shape):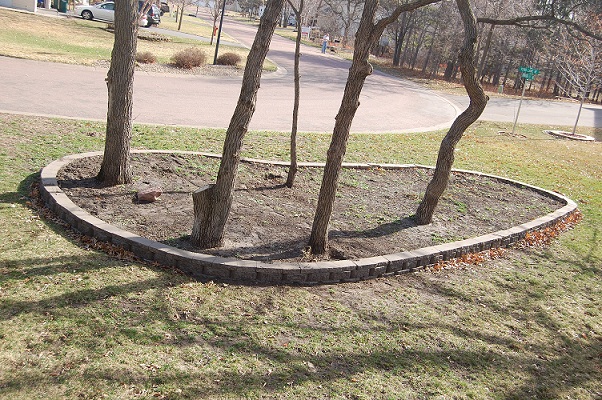 After raking, weeding, and covering it in mulch The Bean now looks like this: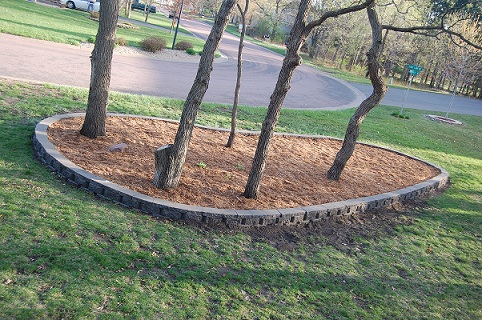 The cutest moment of the day goes to Alethea (is anyone surprised?).  She watched me as I pulled weeds in The Bean and threw them into my big bucket.  Then she got down on her knees and started picking up leaves and twigs and putting them in her little pail.  I've never seen her imitate me that closely and it was very sweet to know that she wants to be like mommy.
Sunday
The morning was church including a good sermon on the topic "hearing God's voice when we feel outnumbered".  We were challenged to consider the question "What is God asking me to do in my current situation to serve Him?" which is an especially challenging question to me since I feel like being a stay at home mom requires almost constant concentration just to keep Alethea fed and clean and clothed and out of trouble.  Sometimes I know all God gets is my sloppy seconds and a few minutes of my time when Alethea finally goes to bed at night.  So I guess I will have to give further thought to the question.
After church, the rest of the day was less remarkable, but not stressful, which is the perfect way to spend a Sunday afternoon.  Don't you think?